Fusion & Genesis PPV List!
-Battlescars
-Anarchy Rulz
-Retaliation
-Deathwish
-Requiem
-Exodus
-Validation
-Sacrifice
-CyberSlam
-Dark Carnival
-Point Break
-Regicide
-Wild Card
-Absolution
-Emergence
-Home Coming
-Cause & Effect
-Final Stand
-Purgatory
Quick Links!
Dashing's Stuff!
Cop's Stuff!
CMV Network!
Social Media!
Site Threads!

UnMatched Ep. 63 (#300!) (CMV EXCLUSIVE)

Sunshine is seen backstage with his hands on his head as he sits on an equipment box. Lisa Evans walks towards him cautiously before asking him questions.

Lisa Evans : Sunshine, you just had an incredible match in what could be match of the year, though you came up short. How does this effect you entering your championship match this Sunday?

Sunshine looks up.

Sunshine : It doesn't. There is much more then to this buisssnesssss then winning and losing. It's about the pain and competition in between all that. Lee was the better man tonight. But the difference between me and himmmmm is that I'll be leaving this Sunday with the CMV Global Championship. I know you don't really see me as a proper threat to you, Rage. But listen to me when I tell you I am so... Much... Worse. I have always been fascinated with pride, Rage. It is my absoluuuute favorite sin. It has the power to blind the strongest men. Those men are all liars, and their foolish pride ends up leading them to rot. Your pride will fade and you'll realize how much of a pathetic being you are hahaaaaahahahaha. Accolades aside, I am and always will be a threat in this company. But this match is more then just a damn title shot for me hahahaaaaa, THIS is the match that proves what I have been saying. This is the match that... She-... Everyone will see! This match is where I get to prove who I am. WHO I STILL AM! You wanna play dress up and walk down like a Road Warrior? That's fine. You're still going to get your fucking head kneed in...

Sunshine hops up and walks out of frame and the camera fades to black.
_________________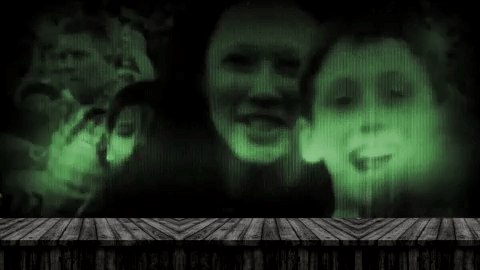 Data Resets : 1
Main Event Star!





Posts

: 989


Join date

: 2015-03-10


Age

: 19


Location

: Australia


Humor

: Dark



Love how you've developed Sunshine over this season. He feels much more human, normal in a sense. Though you've done well to still keep a slight tinge of craziness in his mannerisms.
_________________
Matthew wrote: Hayden is so much better than Schmidty in every way.
Admin





Posts

: 7060


Join date

: 2015-03-09


Age

: 21


Location

: MizTV


Humor

: Making Sons uncomfortable




---
Permissions in this forum:
You
cannot
reply to topics in this forum