Fusion & Genesis PPV List!
-Battlescars
-Anarchy Rulz
-Retaliation
-Deathwish
-Requiem
-Exodus
-Validation
-Sacrifice
-CyberSlam
-Dark Carnival
-Point Break
-Regicide
-Wild Card
-Absolution
-Emergence
-Home Coming
-Cause & Effect
-Final Stand
-Purgatory
-Ascendance
Quick Links!
Dashing's Stuff!
Cop's Stuff!
CMV Network!
Social Media!
Site Threads!

We are live for Genesis and with last weeks show still fresh in the minds of Vintage aren't in the best of moods as they walk down a street in sunny L.A.

Jefe : Hey essa, We're still in our wrestling gear, people are staring.

Bacon : Wrestling gear? This is my favourite attire, you know that, I'm not like that Jay Davis guy who changes daily you know.

Jefe : But it sure is hot, in this gear, I'm sweating like a pig.

Bacon : I sweat all the time I used to it.

Jefe : Si, that is true.

Bacon : Don't look at me like that.

Jefe : Sorry amigo, but it wouldn't hurt to use some deodorant.

Bacon : You kidding right, I get rashes when I use that. Besides we should be talking about winning tag team gold at Exodus.

Jefe : We should be Tag Champs last week.

Bacon : I didn't tap…. It was the grease from Slate's hair…. He must have used extra grease or something, was so slippy I lost balance and ref thought I tapped. Dirty heels though, We dominated Kliq like we always do, but like I said, Slate cheated only thing greasier than me is Slate's hair.

Jefe : Well that's in the past, but yes thanks to the CMV universe they want to see us challenge Kliq again at Exodus. Did you hear what they said, they said we can choose the match stipulation.

Bacon : PIE EATING CONTEST!!!!

Jefe : ESSA you loco man, this is serious.

Bacon : Oooh ummm I was .

Jefe : Kliq listen up, you think you have the upper hand, you don't…..You say we can choose, then so be it…..At Exodus it will be Elimination Tables Match…. Bacon is no stranger to breaking tables, hell there's not much he hasn't broken.

Bacon : Get ready Kliq,  Dinners served, the tables are ready, all that's left is to put you guys through them…………… Can we eat now Jeffrey, I'm starving.

Vintage carry on walking down the street……In the background we see none other than Former CMV Interviewer Mac Thompson having a nice cold ice tea with a friend.

Mac : So glad I don't work for CMV anymore, was getting so sick of being treated like a slave and working for peanuts, not to mention ALL the attacks, in a way I'm glad Ziegler got me fired. I can live my life without fear of some butt-hurt wrestler getting all upset and taking it out on me.

Friend : C'mon you must miss it though, you're Mac "freakin" Thompson…. Did you at least watch last weeks Genesis….. Vintage Chris Andrews with that cheeky last second count-out win over Bob Luger.

??? : WOT, IT'S A LEGIT WAY TO WIN..... WHAT YOU ON ABOUT WANKER.

Friend : OMG is that….is that  The Bloody Brit.

The friend gets up and turns around….

REVENGEAAHHHH

Brit : Sit the fuck down…..

Mac sees this and tries to sneak away….

Brit : And where do you think you're going?

Mac : Oh umm I was just….

Brit : Shut it.

Mac : IM SORRY PLEASE…..

Brit : I said shut it…

Mac : But you're still covered in that fake blood….. You look like an extra from The Walking Dead.

Brit : Motha fuker….

Brit gets up and grabs Mac by the tie……. REVENGGEEAAAHHHHH…… to poor old Mac Thompson.

Brit whistles and Mike Miles appears to the left pushing a dumpster.

Both Brit and Miles grab Mac and throw his worthless ass into the dumpster….

Miles : Good times, Well was nice catching up with ya, but must dash, cops are chasing me.

Miles runs off screen as Brit looks at the hard camera…

Brit : Marcantel ya bloody idiot, ya think a little blood is gonna piss me off…..i'm pissed 24/7, you'll have to do a whole lot more than that.….Last week though you tried attacking me and you failed worse than Lugers last Alpha Championship reign. Hell you even had the advantage of surprise and you still missed not once but twice, so yea I made you look like a fool….But it's not the 1st time, when I debuted I made you look like a fool when me and Miles humiliated The Dirty Republic……Or this time last year  at Exodus when I won the whole thing, but you know that when I gave ya powerbomb after powerbomb much like I did to ya little buddy Bill Cipher in my singles debut in CMV….. So yea you're used to looking like a fool when ya face me..However ya did beat me not ago, yea I give ya that, but lightning wont strike twice…..Come Exodus I'm putting ya down once and for all, This is my title, the title I never lost….Tim stole it from me when he pined his then X-Gen buddy….But that was then, this is now…The International title looks pretty damn sweet around my waist again….Marcantel you can use all the fake blood you want, but I promise you the blood pouring from your head at Exodus wont be fake,  get ready for a beat down like never before big man.

REVENGE ……IS…….COMING!!!

_________________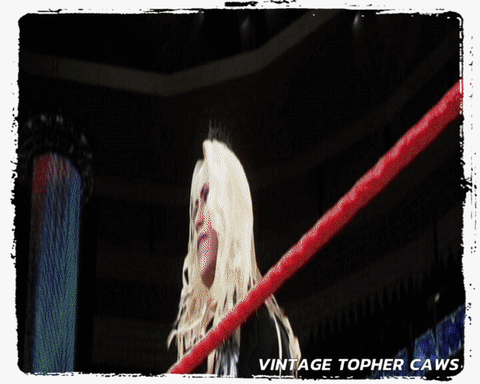 Main Event Star!





Posts

: 4971


Join date

: 2015-12-11


Age

: 99


Location

: (NEAR)... Leeds, England


Humor

: yes :D





Similar topics
---
Permissions in this forum:
You
cannot
reply to topics in this forum