Fusion & Genesis PPV List!
-Battlescars
-Anarchy Rulz
-Retaliation
-Deathwish
-Requiem
-Exodus
-Validation
-Sacrifice
-CyberSlam
-Dark Carnival
-Point Break
-Regicide
-Wild Card
-Absolution
-Emergence
-Home Coming
-Cause & Effect
-Final Stand
-Purgatory
Quick Links!
Dashing's Stuff!
Cop's Stuff!
CMV Network!
Social Media!
Site Threads!

The world tumbles and shakes, a spinning blur.  Then, finally, it stabilizes.  Fuzzy, but clear enough to recognize a familiar face.  Willow Nightling looks down into the lens of a cell phone, waving and grinning while she rotates the lens until she's right side up in its viewfinder.  Her kinky spiraled hair is still pump and full, and she wears her brightly colored glasses and her favorite jacket with the cat on it. She rolls her eyes and addresses the CMV Universe. As the timer circles down, revealing this to be a Snapchat Story seeming to have been taken moments before Page vs. Cooper.

Willow Nightling
Wannabes!  What is going on?  If you told me a few weeks ago that a wrestling organization of such prestige as the CMV would be overrun by crow cosplayers and would be troublemakers, I'd have told you you were drinking too much.  That masks and carnival gimmicks went out in the 90s, right along with my hairdo.  If you told me we'd have juggalos and juiced up freaks were fighting for Quinn's attention, I might have laughed until I pissed myself.  If you said Kristen Page would be a possible contender for Quinn's title, I'd have killed myself.  But here we are.

The scene blinks and then comes back, the timer having reached zero and a new Snap needing to take over. Wilow is now walking down backstage to the guerrilla position as evidenced by the signs and lgihts passing her by in the background.  She holds up her phone facing the board with all the Unbreakable matches..

Willow Nightling
Look at this shameful mess.  Kristen, Kristen, Kristen…, what a piece of work you are.  You got yourself a cheap mask to hide yourself behind, and a reputation as one of the biggest pussies to ever set foot inside a wrestling ring.  Good for you, boo.  I mean, yeah, you had a cup of coffee with the belt once, before losing it to Cooper.  The sun shines on a dog's ass every now and then, you know?  But what are you without Sunshine's spotlight to try and get into?  What do you do when he's not around anymore to make you look good?  Nothing.  Not a damn thing.  You're nothing but a little girl with too much make up and you know it, too.  You can see it in the sloppy makeup.  You only win by accident, never because you really tried hard enough to do it.  Your successes all come on the heels of others making mistakes… Kristen, you and me, we haven't properly met yet… my name is Willow Nightling, and I specialize in breaking hearts.....

Willow smiles and winks before once again, the scene blanks out and one final snap resurrects. This time Willow is  prancing from the curtains after her assault on Page. making grand gestures, sweeping his arms around as if painting a massive landscape with broad strokes she continues to prance until she finds Quinn preparing for her title defense for later tonight.  Also, there's a poop emoji on the screen with a hand drawn arrow pointing to it and the word 'Kristen Page' in pink lettering.

Willow Nightling
You see this gold around her waist, Kristen?  These aren't the trophies of a has-been or a wannabe like yourself, dude.  This is a current, valid, IMPORTANT championship carried by YOUR Queen.  Every single week, you see our name in lights.  She is the NOW and I'm the FUTURE… these fans and this business don't have time to dwell in relics from days gone by.  Especially not a ten-time loser like… you..


End of story.
_________________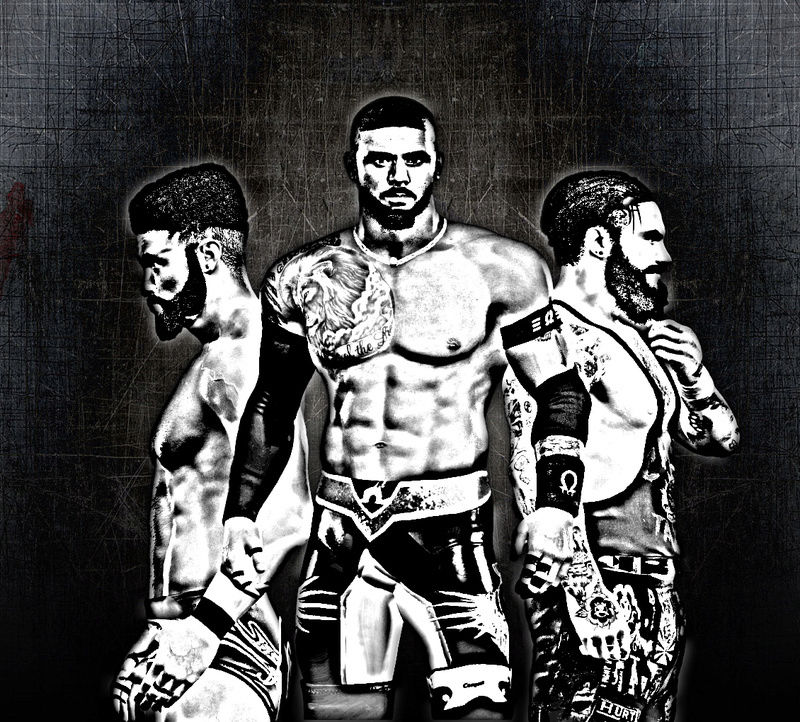 Main Event Star!





Posts

: 1040


Join date

: 2015-07-19


Age

: 21


Location

: Hopewell, Virginia




---
Permissions in this forum:
You
cannot
reply to topics in this forum