Fusion & Genesis PPV List!
-Battlescars
-Anarchy Rulz
-Retaliation
-Deathwish
-Requiem
-Exodus
-Validation
-Sacrifice
-CyberSlam
-Dark Carnival
-Point Break
-Regicide
-Wild Card
-Absolution
-Emergence
-Home Coming
-Cause & Effect
-Final Stand
-Purgatory
Quick Links!
Dashing's Stuff!
Cop's Stuff!
CMV Network!
Social Media!
Site Threads!
Page 2 of 3 •

1, 2, 3


I just got a message from dashing saying he wanted to use Aaron for NXT then when Raw came around i said i also have Sunshine... and here i am.
Last edited by RandomHero47 on Tue Dec 15, 2015 8:43 pm; edited 1 time in total
_________________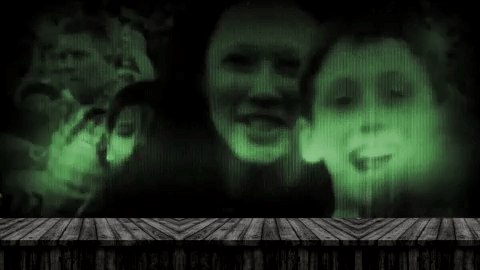 Data Resets : 1

Main Event Star!





Posts

: 1005


Join date

: 2015-03-10


Age

: 20


Location

: Australia


Humor

: Dark



Guess this is now "background thread" of sorts. Cool beans.

Well shit, I've been making my own CAWs since the WWF Warzone days but hadn't really gotten into efeds till much later on. I think it was 2010 or 2011 that I got involved with my first efed that spung up in /wooo/ ran by omegabr. Matches were simmed on WWF No Mercy and players cut promos on the image board. That lasted for a month or so before omegabr called it quits.

Then another No Mercy fed started up in its place called Word Wrestling Armbar. That got pretty popular on /wooo/ and eventually a forum was made just to keep track of it all. This new forum later became the community known as Armbar Error Society. I got involved with quite a few feds there mostly playing as my main "Raging Rick" character. My favorite feds there was WWA and Project Wrestling both were No Mercy feds.

Eventually there was a falling out and an offshoot community formed called Aki Online Universe got going and I joined them. I joined a few feds there and I'm still active there in AMPRO a WWE 2k14 fed, and ASYLUM a fed ran on Virtual Prowresting 2. I mostly play as Rage, Baron, and Hans von Braun.

2013 was a slow year and the feds I was involved with got really quiet. It was around this time I read about so called "fairplay leagues" and joined a community called World Fairplay League I think. This is where some of you peeps came to know me. I played as Ted Debiase and Undertaker and Ugly Fat Fuck at some offshoot forums. It was fun even if I didn't win many matches. Got to learn a new style of writing promos too.

When WWE 2k15 came out, the community fractured apart as some people got the game on PS4 or Xbox1. I was one of the few people that got the 360 version so I was left out of the loop so to speak. I quietly remained on akionelineuniverse for most of that year.

Then I made my here thanks to a google search.
Main Event Star!





Posts

: 1799


Join date

: 2015-09-13



Holybatman wrote:Dashing never won a title controlling his caw. He won a title as Kenny King and Cody Rod S that's it.
And Mr. Kennedy, bitch.
Admin





Posts

: 5516


Join date

: 2015-03-08


Age

: 21


Location

: The Hood


Humor

: Knock knock!



I mean, Dashing just posted a thread on
WWW.Playfire.com
and I saw it, signed up and was put in the first ever CMV match<3
Only other thing I ever did was an online league with ma boii Ewantu2 where I was The Miz on WWE12
_________________
Matthew wrote: Hayden is so much better than Schmidty in every way.
Admin





Posts

: 7084


Join date

: 2015-03-09


Age

: 21


Location

: MizTV


Humor

: Making Sons uncomfortable



_________________
Main Event Star!





Posts

: 2856


Join date

: 2015-05-13


Age

: 19


Location

: Ontario, Canada


Humor

: Dashing's jokes



KinZil wrote:I switched quite a bit, but in my last stint (WWE 2K14,

WWE Online

)I was Brock Lesnar, where I held the I.C Title for 74 days, the longest title reign in its history. Not bragging.
HA, ''not bragging'' knew it would turn into a thing.
Midcard Playboy





Posts

: 200


Join date

: 2015-04-03



Admin





Posts

: 5516


Join date

: 2015-03-08


Age

: 21


Location

: The Hood


Humor

: Knock knock!



zak you don't have the right to speak as you play with little kids outside.
_________________
Main Event Star!





Posts

: 2856


Join date

: 2015-05-13


Age

: 19


Location

: Ontario, Canada


Humor

: Dashing's jokes



_________________
Accomplishments :

2019 Heel of the Year as KLIQ (Bob Luger)
2019 Feud of the Year with Schmidty vs Johnny Sampson
2018 Heel of the Year as Schmidty
2018 Newcomer of the Year as Schmidty
2018 Face of the Year as Bob Luger
2018 Promoer of the Year
1x European Champion as Schmidty
2x United States Champion as Schmidty
1x Undisputed Champion as Schmidty
FIRST 2x Alpha World Champion as Bob Luger
1x Tag Team Champion as Murdoc
2x Tag Team Champion as Freddy Osborne
1x Rising Star Champion as RGP
FIRST 2x Light Heavyweight Champion as Billy Weaver
1x Light Heavyweight Champion as Bryce Hurt
Main Event Star!





Posts

: 3794


Join date

: 2015-09-19


Age

: 22


Location

: Hell


Humor

: Tunnel Snakes Rule



Page 2 of 3 •

1, 2, 3


---
Permissions in this forum:
You
cannot
reply to topics in this forum