Fusion & Genesis PPV List!
-Battlescars
-Anarchy Rulz
-Retaliation
-Deathwish
-Requiem
-Exodus
-Validation
-Sacrifice
-CyberSlam
-Dark Carnival
-Point Break
-Regicide
-Wild Card
-Absolution
-Emergence
-Home Coming
-Cause & Effect
-Final Stand
-Purgatory
-Ascendance
Quick Links!
Dashing's Stuff!
Cop's Stuff!
CMV Network!
Social Media!
Site Threads!

Slate
It's a sad tale really ...

Borton
That of The Fatman and The Fish ...

Slate
Two losers and rejects banding together ...

Borton
Them against the world!

Slate
Through tirals and tribulations they climbed up the ranks.

Borton
Knocking down all those who called them ugly!

Slate
Idiots!

Borton
Jokes!

Slate
Disgusting!

Borton
Unworthy!

Slate
They blasted their way through anyone who attempted to slow them down.

Borton
And they ignored the haters, and embraced those who chanted their names!

Slate
Let's go Bacon!

Borton
Jefe rocks!

Slate
They finally won the big one!

Borton
Punching their tickets to the upperechelon!

Slate
But there was waiting the current KINGS of the mountain!

Borton
Two dashing and well-dressed lady killers, champions of the story, real MEN!

Slate
They saw the two boys and scoffed.

Borton
UNWORTHY ARE THEY!

Slate
The two valiant superstars declared that The Fatman and The Fish were not deserving of what's been awarded to them.

Borton
They denied their claim to fame.

Slate
The peasants protested, they cried like children that they were next in line.

Borton
Fine then, the golden gods accepted their weak and fiddle challenge.

Slate
And now the world waits.

Borton
For the heroes to vanquish the nasty troll and his aquatic, possibly retarded pal.

Slate
And they will.

Borton
Oh yes ... They will.
_________________
1x CMV Anarchy champion
1x CMV Tag Team champion
Bludgeon
1x Mr. Money in The Bank, 2x World Heavyweight Champion, 1x United States champion, 2x CMV World Tag Team champion, Glammy award for Feud of the Year, Glammy award for Tag Team of the Year (W/Borton), 2x Glammy Award for Heel of the Year
Xander Slate
HOW WAS HE NOT A WORLD CHAMPION!?
Admin





Posts

: 5568


Join date

: 2015-03-08


Age

: 21


Location

: The Hood


Humor

: Knock knock!



_________________
Accomplishments :

2019 Heel of the Year as KLIQ (Bob Luger)
2019 Feud of the Year with Schmidty vs Johnny Sampson
2018 Heel of the Year as Schmidty
2018 Newcomer of the Year as Schmidty
2018 Face of the Year as Bob Luger
2018 Promoer of the Year
1x European Champion as Schmidty
2x United States Champion as Schmidty
1x Undisputed Champion as Schmidty
FIRST 2x Alpha World Champion as Bob Luger
1x Tag Team Champion as Murdoc
2x Tag Team Champion as Freddy Osborne
1x Rising Star Champion as RGP
FIRST 2x Light Heavyweight Champion as Billy Weaver
1x Light Heavyweight Champion as Bryce Hurt
Main Event Star!





Posts

: 3833


Join date

: 2015-09-19


Age

: 22


Location

: Hell


Humor

: Tunnel Snakes Rule



Bacon : Why do they talk, like this.

Jefe : I've no idea.

Bacon : It's kinda annoying.

Jefe : It's like verbal  diarrhea.


Bacon : They make fun of us.

Jefe : Yet they ain't much better.

Bacon :  Slate has grease in his hair.

Jefe : Borton is a bedwetter.


Bacon : We have Randy.

Jefe : We have Slate.

Bacon : Moo Moo Man.

Jefe : And The overrate.


Bacon : They want to put us down.

Jefe : They've got no chance.

Bacon : We'll whoop there ass.

Jefe : And make them dance.


Bacon : They think they're Kings.

Jefe : They aint royalty.  

Bacon : They're more like Jesters

Jefe : But with no loyalty.


Bacon : We run riot.

Jefe : In the X-Gen Classic.

Bacon : They're so old.

Jefe : They're like  Jurassic.


Bacon : Come this Genesis.

Jefe : Vintage V Kliq

Bacon : We're taking the belts.

Jefe : I'll hit the Fish Dick.


Bacon : One…Two…Three.

Jefe : Don't be a hater.

Bacon :  New Tag Team Champions.

Jefe : When Joey hits The Baconator.

Last edited by 316topher on Sun Dec 03, 2017 7:13 pm; edited 4 times in total
_________________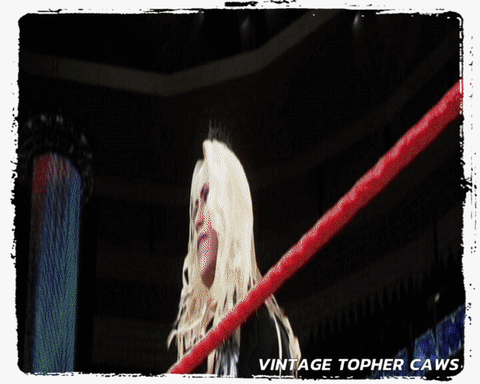 Main Event Star!





Posts

: 4971


Join date

: 2015-12-11


Age

: 99


Location

: (NEAR)... Leeds, England


Humor

: yes :D



Damn theirs even rhymed, Kliq suck
_________________
GT: Alveuss
PSN: Alveuss Z7
(I absolutely will not add you back)
Jacob Ziegler
- 1x Undisputed Champion, 2x Anarchy Champion, 1x Tag Team Champions (w/ Hayden), 1x Mr Money in the Bank
Riley Dixon
- 1x Women's Intercontinental Champion, 1x Miss Money in the Bank
Misc.
- 1x Light Heavyweight Champion (Rubik), 1x Newcomer of the Year (Jacob Ziegler), 0x Nominated Promoer of the Year
Main Event Star!





Posts

: 1474


Join date

: 2015-11-29


Age

: 22


Location

: Glasgow, Scotland



Kliq just got completely destroyed.
_________________
Ryan Kent
1x NXT champion
Former money in the bank holder!
1x CMV Alpha champion
1x Undisputed champion
1X NXT tag champs
1X CMV Tag Champs
1x Hardcore Champion
1x International champion
2x Light Heavyweight champion
The man with the most title defences in CMV history!
CMV second ever grand slam champion!
Sean Kent
1x Fusion tag champs
Main Event Star!





Posts

: 924


Join date

: 2015-03-28


Age

: 18


Location

: West Midlands,England


Humor

: Dark Humor



"But I'm not a rapper" ~Vintage

_________________
Luther Thunder: 1x European Champion
Rashad Rockwell:1x Tag Team Champion with Kidd Campbell
Elijah Stewart: 1x Tag Champion with DJ Moore, 2x Alpha World Champion, 2018 Match of the Year, 2018 Attire of the Year, 2018 Face of the Year
Jimmaurie Williams:  2x CMV International Champion. Debut Episode 109.
Parker: 1x European Champion
Anthony Brown: 1x Television Champion
Miles Kelly: 1x Longest Reigning Rising Star Champion
Main Event Star!





Posts

: 3540


Join date

: 2015-08-18


Age

: 16


Location

: Near Earth


Humor

: South Park





Similar topics
---
Permissions in this forum:
You
cannot
reply to topics in this forum