Fusion & Genesis PPV List!
-Battlescars
-Anarchy Rulz
-Retaliation
-Deathwish
-Requiem
-Exodus
-Validation
-Sacrifice
-CyberSlam
-Dark Carnival
-Point Break
-Regicide
-Wild Card
-Absolution
-Emergence
-Home Coming
-Cause & Effect
-Final Stand
-Purgatory
-Ascendance
Quick Links!
Dashing's Stuff!
Cop's Stuff!
CMV Network!
Social Media!
Site Threads!

Mr Gnashtastik : We are moments away from CMV's Unbreakable PPV but I've been told there's some commotion going on backstage…. Lets see if we can get a cameraman back there, hurry guys, i'm touching cloth already.

A cameraman is making his way backstage walking through the curtain on the stage, down the corridor, some people seem worried, some are running away…. But the cameraman turns around the corner to an old familiar set, it's The Barber Shop…. But as the cameran pans we see No Morality attacking none other than WWE Hall of Famer Brutus The Barber Beefcake… He is battered, bruised and bloodied…

MV : Ahh just in time, you see tonight is Unbreakable, and I think we need to send Cassie a little message, she wants to act tough and bring out this has been to try and get under my skin…. Newsflash I ain't scared of you, I'm sure as hell aint scared of Hulk Hogan's fuck buddy from the 80's/90's…  Emily, Jasmine give Mr Beefcake a seat please.

They pick Beefcake up and sit his ass in the chair…

MV : Thanks for the assist ladies, I got it from here…

Emily and Jasmine smile and walk off to prepare for there Tag Match…

MV : So Beefcake how does it feel to be the on the other side of an unwanted haircut, something you did to so many of your opponents, what's the matter did my bat do some damage to your legs, is that why you can't defend yourself…. Well too bad Beefcake because it time to give the Barber a haircut…..what would you like, little off the back and sides….nah…. we'll get the electric shaver ready, lets make your head shine like Cassie's will be after our match.

Miss Vicious starts shaving Beefcakes hair…His hair goes flying off as she shaves over and over making him bald.

MV : HAHAHA perfect, you and Cassie will make a cute couple, here let me help you up.

Brutus is staggering as blood pours from his head and his legs trembling from the Vicious assault….

MV : Oh 1 more thing…

Miss Vicious delivers a super kick which sends Beefcake crashing through The Barber Shop Window.

MV : Damn that window as seen more action than Cassie's bedroom….. Cassie get ready, get ready to get the same treatment, say goodbye to your long blonde hair, hahaha

Miss Vicious walks off as the camera pans over at Beefcake still slumped over the window unconscious.

Last edited by 316topher on Sun Dec 03, 2017 12:12 pm; edited 2 times in total
_________________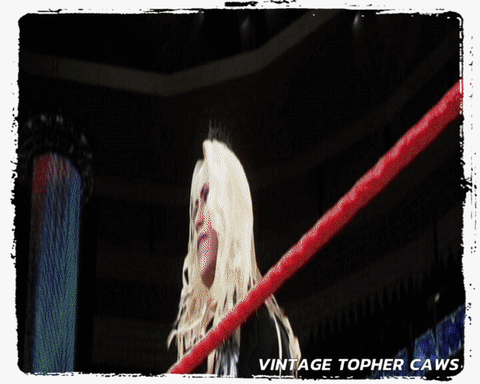 Main Event Star!





Posts

: 4975


Join date

: 2015-12-11


Age

: 99


Location

: (NEAR)... Leeds, England


Humor

: yes :D



_________________
Accomplishments :

2019 Heel of the Year as KLIQ (Bob Luger)
2019 Feud of the Year with Schmidty vs Johnny Sampson
2018 Heel of the Year as Schmidty
2018 Newcomer of the Year as Schmidty
2018 Face of the Year as Bob Luger
2018 Promoer of the Year
1x European Champion as Schmidty
2x United States Champion as Schmidty
1x Undisputed Champion as Schmidty
FIRST 2x Alpha World Champion as Bob Luger
1x Tag Team Champion as Murdoc
2x Tag Team Champion as Freddy Osborne
1x Rising Star Champion as RGP
FIRST 2x Light Heavyweight Champion as Billy Weaver
1x Light Heavyweight Champion as Bryce Hurt
Main Event Star!





Posts

: 3835


Join date

: 2015-09-19


Age

: 22


Location

: Hell


Humor

: Tunnel Snakes Rule



Shorty after the match...

Cassie realized she lost and lost big time. She was so confidant that she could beat and humiliate Miss Vicious. But that overconfidence had cost her. She wasn't willing to have her hair cut so she tried to bail out. No Morality was quick to cut off her escape, but Cassie Maverick still had some fight left in her. The confrontation turned ugly fast as The Last Outlaw fought all three members of the faction. For a moment, it looked as though Cassie just might be able to fight them off and make her escape. She fought as if her life depended on it. If only she showed this kind of spirit during her match.

After a flurry of punches and kicks, the numbers proved overwhleming and they finally subdued the fiesty cowbitch. With Cassie screaming in their grip, Miss Vicious pulled out a pair of scissors and she had a big smile on her face too. In a last act of defiance, Cassie hawked and spat in Vicious's left eye. "Fuck you bitch!"
_________________
My Characters
Cassie von Braun - Former Vixen's Tag Team Champion, 2x IC Champion, 2x Vixen's Champion
Dance Party - Former CMV Fusion Tag Team Champions
Rage - Former CMV Global Champion
Mr. Showtime - Former Tag Team Champion
Susanna
Valderiss
Aya Ali Vazari
Thunderbird

Main Event Star!





Posts

: 1887


Join date

: 2015-09-13




---
Permissions in this forum:
You
cannot
reply to topics in this forum