Fusion & Genesis PPV List!
-Battlescars
-Anarchy Rulz
-Retaliation
-Deathwish
-Requiem
-Exodus
-Validation
-Sacrifice
-CyberSlam
-Dark Carnival
-Point Break
-Regicide
-Wild Card
-Absolution
-Emergence
-Home Coming
-Cause & Effect
-Final Stand
-Purgatory
-Ascendance
Quick Links!
Dashing's Stuff!
Cop's Stuff!
CMV Network!
Social Media!
Site Threads!

It had been a long week of waiting, training and preparing for this night. Fury knew that this was going to be no walk in the park, she was going to have to push herself to her limits and past them if she was going to walk out as number one contender.

The Alpha Female had been the first to arrive at the arena, heading straight to the boiler room. As the time passed and the show began Fury sat in the boiler room getting herself physically and mentally prepared, she had heard Quinns interview bragging about how she was going to cripple her.

Classic Quinn tactics, run her mouth in an attempt to get Fury provoked and mad enough to make a mistake, Oh Fury was mad but she was going to save that anger, save it for when she could make use of it. For now she just wanted to stay focused and clear headed, she would stay off twitter so she wouldn't be lured by any bait her Opponent would no doubt try to get into her head.

As her match drew near did she allow Lisa Evans in to share her thoughts, wrapping tape around her hands before she pulled on her gloves. To be honest the interviewer was caught of guard at how composed the normally volatile Fury was at the moment, but one can sense that she was barely containing herself.

LisaEvans:
Fury only on more match to go before you and Queen Quinn-Belle go head to head in what is a highly anticipated 30min Iron Woman match, what's your strategy tonight?

Fury:
All this week I've been training and preparing for this match, mentally and physically. Thinking what I need to do and I've decided that Strategy can go fuck itself tonight, 30 mins is too long to worry about a plan. I'm just going to go in and see what Quinn dishes out and hit her straight back with it, blow for blow. If she thinks I'm going to let her cripple me she's got another thing coming, you see I have no problems going to the hospital after this match but I'm going to bring Quinn with me. I might be broken but I won't be beaten into retirement, If I lose tonight it won't stop me.

Suddenly there's a rap on the door and a voice is heard saying 'Fury your up'

The Alpha Female stood up, fired up she walked over to the lockers and headbutts it, Lisa Evans flinches hearing the clank but Fury just turns around and pulls her wielding mask over her face.

Fury:
Lets rock!!!!

She shouts out before pulling the bolier room door open and begins on her signature entrance down to the ring.
_________________
My CAW's:
Fury- First ever Womens Grand Slam Champion. 2x CMV Vixens Champion 1x CMV Womens IC Champion, 1x CMV Womens Tag team Champion, 1x CMV Womens Hardcore Champion.
Grid & Animal- The Blood Brothers- 1xTornado Tag Champions
Gavin 'Extreme' Wheeler- The Wanderers -1XTag Team Champion with THE BISH
Jenny Wheeler
Takeshi Matsumoto- New Orient Express -1xTag Team Champion with Mr Showtime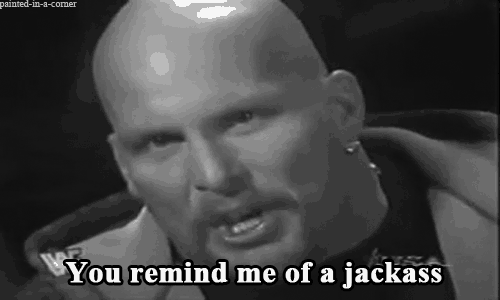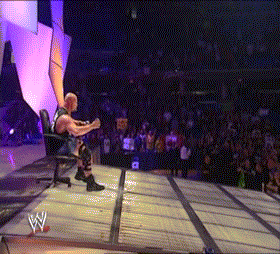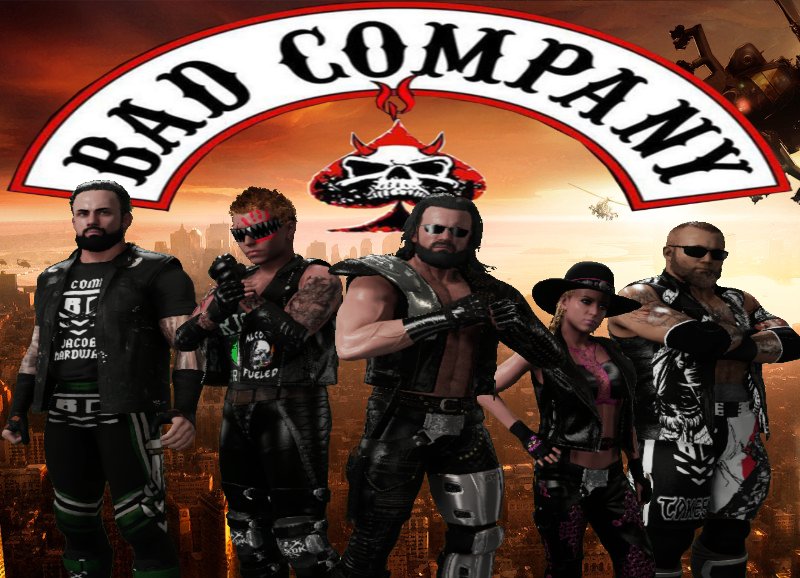 Main Event Star!





Posts

: 570


Join date

: 2015-12-12


Age

: 25





Similar topics
---
Permissions in this forum:
You
cannot
reply to topics in this forum