Fusion & Genesis PPV List!
-Battlescars
-Anarchy Rulz
-Retaliation
-Deathwish
-Requiem
-Exodus
-Validation
-Sacrifice
-CyberSlam
-Dark Carnival
-Point Break
-Regicide
-Wild Card
-Absolution
-Emergence
-Home Coming
-Cause & Effect
-Final Stand
-Purgatory
Quick Links!
Dashing's Stuff!
Cop's Stuff!
CMV Network!
Social Media!
Site Threads!

It's early. Very early in the morning. Standing in front of a CMV owned camera in the gym of a hotel Unmatched is paying its wrestlers to stay in would be DSD. He seems surprisingly lucid and clear. His eyes are open and fiery, his shirt is drenched with sweat and his palms calmly rub together. DSD stands in front of the camera straight and tall. He calmly cracks a smile and then begins to speak as the overhead light shines down upon him. His words seem coherent and tight, his emotions steady while he begins to lay into what should be a long diatribe.

DSD
You know there's this old song out there that sort of sums up my plight and it asks an important question. It asks "How can I miss you if you won't go away?"  Well that's sort of the story of D'Angelo St. Daniels isn't it?

Cracking a little smirk, DSD takes a big deep breath and screws off the cap of his water bottle. Swinging it in his hands, DSD talks not like he's fiery and passionate but just talks in a calm and composed manner with his voice steady and his eyes filled with emotion.

DSD
I mean seriously think about it. I'm somewhat of an omnipresent aren't I? If you tune in to a Unmatched special event, I'm probably there somewhere. If you go on a CMV twitter feed, I'm always out and about trolling marks or has beens. Watch a show on Showtime or on iPPV? I'm either wrestling or just appearing on camera. I'm like a powerful spectre who just seems to haunt the halls of Unmatched and the minds of its fans. Then when it seems like I'm ready to be good and buried, they call me up and say "we could sure use the numbers you bring in!" or "boy oh boy, we could definitely use your presence" or the one that always wins....

"You've still got more to do."

DSD cracks a smirk. He chuckles, mouths that last sentence over. He looks at the camera and rubs his face, his sweaty face glistening into the camera. After that slight moment of reflection, DSD goes back to talking and his voice seems ripe with the stench of sarcasm or sass.

DSD
And you know what's funny? My omnipresence is my curse. After all, Brett Angel who takes time off and he leaves and he can relax. When he comes back? EVERYBODY loves him! Same for Eric Matthews and the rest of everyone's favorites. They get a standing ovation whenever they walk through a door of any venue. Nostalgia, the power that reminiscing has over people, it's funny isn't it? I mean nobody will ever think of me that way. Nobody will ever line up from end to end and give me a standing ovation, nobody is going to ever truly "miss me when I'm gone" because when am I ever gone? How can we miss you when you won't go away? Why do you still continue to hang around either directly or indirectly? Because I've still got more to do.....

With a wry and devlish look, DSD talks and points with his hand to his every motion.

DSD
And if you think about it, if you REALLY think about it, what DO I have to accomplish? Title belts?. Names?  Highlights?  Every belt of note, I've won whether it was here or else where and every name you worship I've beaten at least the ones that matter. I paid for my house and I've got enough hobbies to last me. A restless spirit I shouldn't be BUT you see I should be satisfied BUT there's this voice....there's this....this bug in my head squirming around and saying the same goddamn thing ever single time. It's the same echoing voice over and over and over.

"You've still got more to do."

DSD
See sometimes you don't need logic. You don't need money. You don't need a goal in mind. You just need a voice strong enough in your head that just refuses to tell you no. To save yourself and why?

You've got more to do....

Rather than let the moment linger on, DSD just turns and walks off out of the gym. With the sound of the door closing behind the camera, we finally we fade to black.
_________________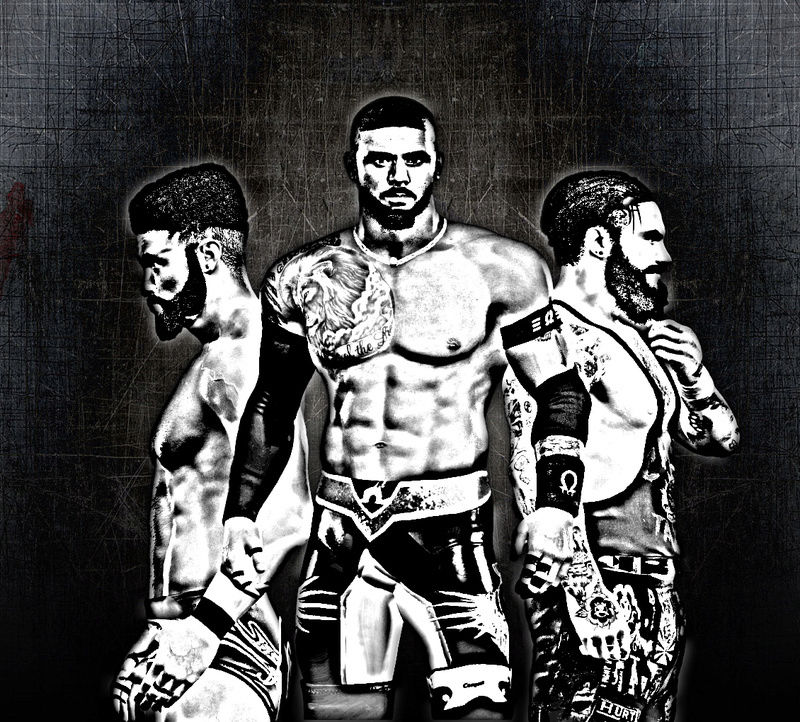 Main Event Star!





Posts

: 1040


Join date

: 2015-07-19


Age

: 21


Location

: Hopewell, Virginia





Similar topics
---
Permissions in this forum:
You
cannot
reply to topics in this forum