Fusion & Genesis PPV List!
-Battlescars
-Anarchy Rulz
-Retaliation
-Deathwish
-Requiem
-Exodus
-Validation
-Sacrifice
-CyberSlam
-Dark Carnival
-Point Break
-Regicide
-Wild Card
-Absolution
-Emergence
-Home Coming
-Cause & Effect
-Final Stand
-Purgatory
-Ascendance
Quick Links!
Dashing's Stuff!
Cop's Stuff!
CMV Network!
Social Media!
Site Threads!

As CMV Fusion episode #104 rolls on a familiar music to those who watched NGW plays throughout the arena as Zach Smith of NGW Fame enters onto the stage to a massive pop from the crowd he walks down the ramp and slides into the ring reaching for a mic he is handed one and starts to speak.

Smith: Well, Wow, I just have to say what a damn good reaction that was to walk out to what's up CMV Universe? it has been a while.

The crowd cheers get even louder to a deafening point, "Yes" and "Welcome Back/Welcome Home"  chants pop up in a few sections of the crowd.

Smith: Sadly NGW Is dead, NGW is gone but that sure as hell doesn't mean my career in this company is over you see i like to believe that every thing that happens in this business is nothing but fate, everything that happens was supposed to. Just like me getting a call from Cass Lafave about bringing me to the Fusion brand The other day i may have hyped it up on twitter but that is just tweeting it's not the same being here in the flesh I want to make an impact on this brand so i am doing just that by Issuing a OPEN CHALLENGE to anyone in that locker room who is brave enough to step up and fight me in this ring as someone who walks for that company in stanford we don't talk about you want some, well then come get some

The crowd cheers some more in anticipation of who might just accept the challenge Smith taunts the entryway on the stage waiting for someone to Step up to the plate

(Open to anyone who wants it first come first serve)
_________________
MATT "MJ" JEFFERSON
Second Annual CMV tag team cup winner (with Eric Thunder)
CMV World tag team champion (1 time with Eric Thunder)
AURA
ERIC THUNDER
Second Annual CMV tag team cup winner (With Matt Jefferson)
CMV World tag team champion (1 time with Matt Jefferson)
LEX NIGHT
BJORN WOLFFE
RACHEL GRANT
ZACH SMITH
CMV Rising Star Champion (1 time)
Midcard Playboy





Posts

: 493


Join date

: 2016-01-14


Age

: 18


Location

: Nunya



After the commercial break the lights go out, then start to flicker, the titantron starts to play…
….and out comes The Gremlin herself, The Puppet of Mass Destruction turned Puppet Master, The deranged, psychotic evil one known as Pandora makes her way down the isle and into the ring… Her pyro goes off, the heat unbearable but she just smiles, without a care in the world.
Pandora : AHAHAHAHAHA look at all your faces, you're all scared from the little kiddies to the adults…LOOK at yourselves, fear…..fear is what I like and I warned you all what was coming and one by one, challenger after challenger, they all dropped like flies…First there was Cletus Barnickle at Retaliation he was no match… Gen-7 were both destroyed, Flashyy the 1 minute wonder HAHAHA, So we let JJ King try his luck, but after a few minutes of making him feel special, I clicked my fingers and Daemion almost broke his neck, and most recently Jack Spade felt the Big Meaty Claw around his head as he was dissected too …. AHAHAHAHAHAAAA……You see 10-0….. 10-0, that's double digits and not a scratch on my Gargoyle of Destruction, now it seems like a whole show has gone into lock-down, maybe the G.O.D is quarantined, Vinnie Vinyl faked having a flu, he knew what was in store if he had faced my Puppet….But at  Requiem no one wanted a piece of my Puppet and show after show the Fusion roster show fear, they are all hiding, all scared, they are not worthy of to breathe the same air we breathe. But we shall not be forgotten, we shall not be quarantined, The virus shall be spread………. You see I never forget, and one Shanaz Andoni mocked my Puppet, saying you invited him for tea but he was too busy washing his hair…
The fans laugh at this comment, infuriating The Gremlin…
Pandora : AHHHHHHHHHHHH BE QUIET, THIS IS NO JOKE. Shanaz you made a huge mistake, I would watch your back if I was you, Daemion doesn't appreciate being mocked and I have given him the green light to snap you in half like the twig that you are…
…So let me re-introduce to you my very own puppet,  he is The Gargoyle Of Destruction….He is The Demented Demon….He is DAEMION!!!!
Out comes Daemion as the audience gasp in shock at the sheer size of this monster… He walks down the isle at a slow pace and enters the ring standing next to Pandora.
Pandora : It seems Shanaz is also hiding from you, but look Daemion an open challenge has been issued by one Zack Smith. Oh Mr Smith you just  made a grave mistake, you should never make open challenges, you just don't know who will step up….  Oh …what's that… it seem Daemion has a few words for you.
Daemion :  Zack Smith, prepare to be Virus Slammed…….The Virus shall spread.
Pandora : AHAHAHAHAHAHAHAAAAA.
_________________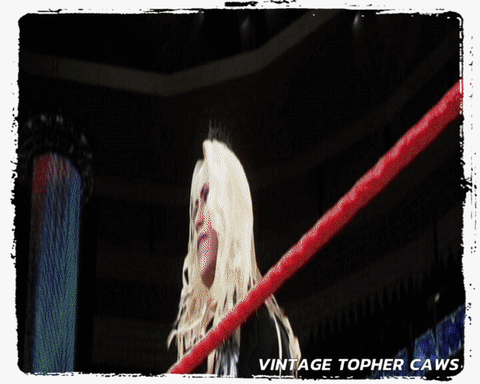 Main Event Star!





Posts

: 4971


Join date

: 2015-12-11


Age

: 99


Location

: (NEAR)... Leeds, England


Humor

: yes :D





Similar topics
---
Permissions in this forum:
You
cannot
reply to topics in this forum