Fusion & Genesis PPV List!
-Battlescars
-Anarchy Rulz
-Retaliation
-Deathwish
-Requiem
-Exodus
-Validation
-Sacrifice
-CyberSlam
-Dark Carnival
-Point Break
-Regicide
-Wild Card
-Absolution
-Emergence
-Home Coming
-Cause & Effect
-Final Stand
-Purgatory
-Ascendance
Quick Links!
Dashing's Stuff!
Cop's Stuff!
CMV Network!
Social Media!
Site Threads!

CMV Presents: Ferocity Ep. 33 (#296)

After a hard fought win over Cassie Maverick, Kristen is handed a microphone and she begins to speak.

Kristen Page : Are you all excited? That was an alright maaaatttch riiiiight? It doesn't matter, she doesn't matter. What did you people expect after a match like this hurrrm? A handshake? Hahahahahahahaaaaaaaaaaa noooooooooooo. But on to more important issues. I have a match with the, hahaaaha I hope I get this right. THE IRON MAIDEN OF... hahahaaaaa.... IRRELEVANCY, MEGAN COOPER!!!!!!! Yeah give up for her. Give it up for the weak, pathetic, has been who is nothing anymore. Megan, if you are listening, I want you to know, I had never felt more alive when I took you out all those weeks ago. The screams still play in my head like symphonies. I looooove it cooper, I am obsessed with the sounds in my head. It is my sanctuary. It's my safe place. And dissecting objects like you is my rite of passage.

Kristen paces around the ring to the chant of "ME-GAN COO-PER" from the crowd

Kristen Page : I think about this kind of thing all the time. I am volatile, and without this feeling, without these thoughts, I begin to suffocate. Some may say there is no way out, others will try but ultimately fail, but me.. I'm not even looking for escape! HAhahahahaaaaaaaa. At Unbreakble, Cooper, I am inviting you to my sanctuary. But you will not like what you feel. Megan, I'm going to teach you. You're going to have to follow me. If not, if you decide to fight and make things difficult, you will have to push, push, push, push hahahaha, push your way out... On this bed of nails I stand on, I'll be watching you crawl on.


Kristen drops the microphone and storms out of the ring. The camera fades to black.
_________________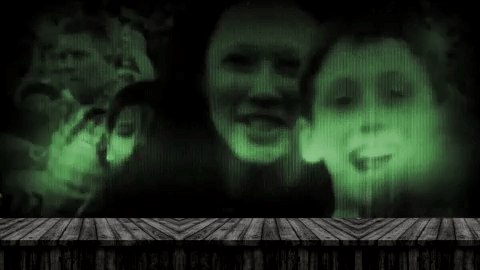 Data Resets : 1

Main Event Star!





Posts

: 1016


Join date

: 2015-03-10


Age

: 20


Location

: Australia


Humor

: Dark



Absolutely fantastic, Kristen is portrayed so well here. You're taking promos by storm this season!
_________________
Matthew wrote: Hayden is so much better than Schmidty in every way.
Admin





Posts

: 7114


Join date

: 2015-03-09


Age

: 21


Location

: MizTV


Humor

: Making Sons uncomfortable




---
Permissions in this forum:
You
cannot
reply to topics in this forum