Fusion & Genesis PPV List!
-Battlescars
-Anarchy Rulz
-Retaliation
-Deathwish
-Requiem
-Exodus
-Validation
-Sacrifice
-CyberSlam
-Dark Carnival
-Point Break
-Regicide
-Wild Card
-Absolution
-Emergence
-Home Coming
-Cause & Effect
-Final Stand
-Purgatory
-Ascendance
Quick Links!
Dashing's Stuff!
Cop's Stuff!
CMV Network!
Social Media!
Site Threads!

Nothing fancy to open up on here, the scene starts focused intensely on Chet Taylor backstage after his 'win' over Jacob Hardway.. The background behind him seems blurred, intentionally out of focus. The camera desperately tries to recuperate, as Chet stands still. The scene finally settles in, the problem of the camera is quickly fixed. Chet goes from being in low light, to having the room around him fully illuminated standing there in front of the camera, Chet suddenly clasped his hands together. The audible echo reverberating throughout the area. It was sharp, sudden. It doesn't take long for him to speak.

Chet Taylor
How do you like me now?!

How about Syndicate in general? I don't really need Syndicate to have my back during matches—hell. We haven't needed one another's help. Now that this group was created, people have just made us the butt end of every joke…But isn't that the point? We don't need each other because we are a group of competent wrestlers, not a bunch of inbreds who feel the need to stroke each others dicks on line and run in on each others matches. We don't need our ego stroked…Because we are good. Sure, it's nice having friends in this industry. There's a common goal, there's a difference between us and others. While the whole world can laugh and make fun…I wouldn't trade my group of friends for any other stable on the planet…Period…"

Sometimes pissing people off helps too! We seems to have done that plenty, because the last few weeks have really annoyed a few folks. I don't really know how, nor do I care why they're upset. Kingdom, Bad Company, hell even Hardway seems to be getting in on the action lately. It is strange, for such a new team to get this kind of reaction already. Makes you sit back and think, makes you wonder if it really is worth it in the end…

Who am I kidding, of course it is!

It's always good to gather like minded people together, in the spirit of improving yourself and each other. Sure, you're going to have some people that might disagree with your choices. Some people who might even hate what you represent. You can't let them get you down, though, and you shouldn't let them stop you. You shouldn't allow them the chance of that kind of satisfaction. Which is why we just don't care, we do want we want. We're not in it for anyone else, we're in it for each other.

If there's something I learned in this business its that you need to be selfish sometimes. To improve, to grow you need to focus on yourself sometimes. Syndicate can certainly allow for that to happen. We have the chance to reflect, to look back and see what we've done wrong. It allows us to correct these changes, and move onto the future will a full head of steam.

You can cry foul...

You can say that you'll devote every waking moment to stopping us...

It changes nothing, we stay on our path. We've learned what we needed, and maybe when this is all over ...you can as well. Our cause isn't just, we certainly aren't a group for saints. This is where I can hope that you people at least see my point of view. Now, we all aren't in this business for anybody else, this is strictly for our own personal gain. What I hope to achieve, to accomplish, in this season can really only be done with the right amount of tools. I need like minded people around me, people who are motivated to get what they want done. That is exactly what has been happening as of late, getting things done right now. I've waited around for too long to let my chances get away, this is the perfect time for me to capitalize. The landscape has changed, and continues to change by the day. I'm not telling you to pick a side here, but I am letting you all know that opportunities are becoming more and more sli...

Chet takes a moment to stop, looking off to the distance as he sees someone approaching him

(Open to Hellish)
_________________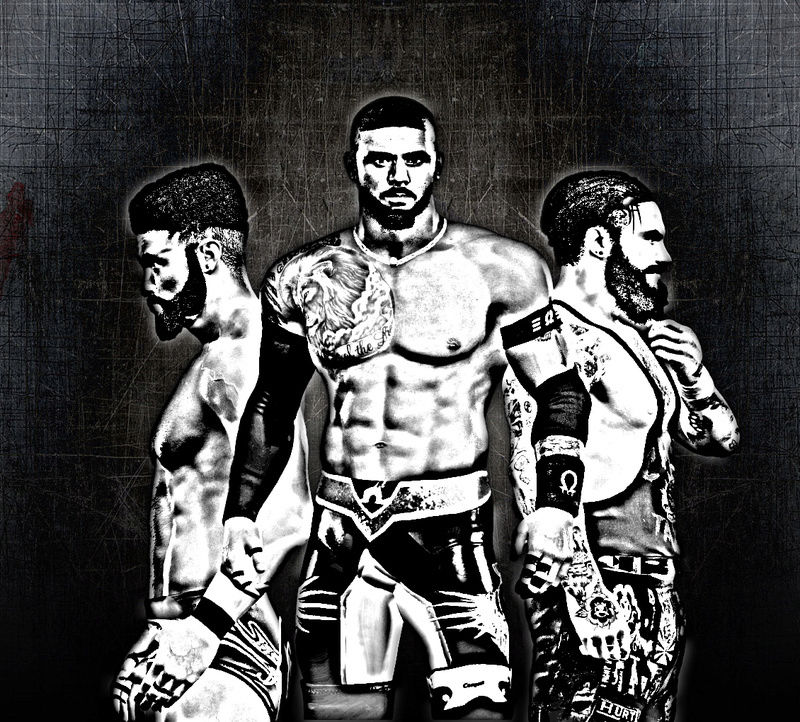 Main Event Star!





Posts

: 1040


Join date

: 2015-07-19


Age

: 21


Location

: Hopewell, Virginia



The European Champion, George King steps into frame.
He stares down at Chet Taylor, and simply smirks.

George King:
Chet Taylor, leader of Syndicate. Oh you and your team is so scary. From the sound of it, it seems that you are planning to take over Unmatched. You see the problem with that is that Unmatched ain't territory for you to claim. You see, it not yours to claim, cause it already own. Chet, your standing in my Kingdom.

Chet, look at me. Now look at you. Notice something. That right I have this. My European Championship. I got it within my first 3 month in CMV. Not to mention the NGW Championship in my first month. You, you were Anarchy Champion, and the longest reigning tag team champion, but Chet that took you a good while to get those accomplishments, and what have you done since. I am already more decorated than you. And give me the same amount of time that you currently have in CMV, and I will be in mention with Justin Sane, Hayden, Dave Turner as the Greatest wrestler in CMV.

You want to claim this as your own. That is treason against YOUR KING. And peasant, I will beat that into you so hard, that when every we see you after that, you will have your dick stuck between your legs, bowing like the rest of the bitches that I took out since I came here.

By the way, what you said about pissing people off helps. Your right pissing people off that are better than you helps get your ass kicked. And there is two sides. The Kingdom and then their is the peasants.

George arrogantly smirks ubder his beard, in the face of Chet. Waiting on a response.

[Open to Gent]

_________________
Accomplishment:


Crowe - Anarchy Championship Fusion Tag Team Championship (The Anarchists)
Tyler Endicot - Rising Star Championship
Joe Dirte - NGW Tag Team Championship (The Kingdom) CMV Tag Team Championship (The Kingdom)
Maximum Rider - NGW Tag Team Championship (The Kingdom) CMV Tag Team Championship (The Kingdom)
George King - NGW Championship - Final NGW Tag Team Championship (The Kingdom) European Championship Final Television Championship / First Internet Championship CMV Tag Team Championship (The Kingdom)
Tyson Cage - Fusion Tag Team Championship (The Bickering Duo) / Anarchy Championship
Angelina Hawkins - Women's Intercontinental Championship 2x
Caleb Reed: Fusion Tag Team Championship (The Anarchists)
Jon Reed: Anarchy Championship

Main Event Star!





Posts

: 1723


Join date

: 2016-01-22


Age

: 20


Location

: Ohio



Chet stays still, in silence. For a moment it looks like he has nothing to say for once, but finally, he speaks before throwing King a sarcastic smile.

Chet Taylor
Surely your father raised you better, or at least tried to not let you be such a dunce. Check this out, how does a former NGW champion go from headlining shows to carrying around scrap metal and thinking he's the best? How can two of the so call biggest ad baddest roster members in this company still not be able to get tag team gold?

Chet pauses, with a purpose this time. It's clear that he's trying to think of something, as he exaggerates pondering for a moment. It's a classic look, hand under the chin as his face contorts for a time.

Chet Taylor
What was it you've done here on Unmatched, Georgie?

With the question out there, one would think that it's rhetorical. A voice behind the camera clearly speaks up, his stablemate Cody Douglas with Aaron Waite not far behind him. They get behind Taylor as to try to intimidate the European Champion.

Cody Douglas
F#*king nothing!

Quick, and to the point. Chet points at Douglas. He snaps his fingers together.

Chet Taylor
That's right! So, how does a stable with the size advantage and your pedigree like that end up getting the short end of the stick? It's been a poor run all together, and quite frankly I'm surprised that you and the two sacks of fertilizer are still here. It's been terrible for NGW folks in this company, and you three are just adding to the embarrassment. You had the advantage!...on paper....You outweigh us, and you did the same with Mexitan. Those belts were yours for the taking. Somehow you found a way to completely screwed it up, and in the process let another moment of impact slip from your hands. Honestly, somebody should give you guys a round of applause for how pathetic you've become. Some king you are can't even lead your men to victory. We get it, your ring performance has been subpar. I touched on this before, a few of NGW losers expecting to be triumph here in a new brand. Instead you've only lived up to the small expectations that everyone has had. You've stunk up the place, and now if the rumors are to be true my friends and I are tasked with taking you and every little team that's looking to make an impact. It's a shit job, but somebody has to do it.  We'll put the Vicks under our noses, and haul you all out to the dumpster behind the alley.

Chet smiles again, his pace is quickening as he comes to the end of his thought. He looks thrilled, almost happy to be getting these words out there. They don't linger. There's a snap to his speech, an enthusiasm now there.

Chet Taylor
That's just the kind of work I will gladly put in to get this team where it needs to be at. We see the top, I know where we need to get to. We know who we need to topple to run this place. It's just a matter of settling ourselves first. Getting our legs under us, so we can finally run. We may be rough now, but it beats being absolute filth and complacent. So drown your sorrows, boys. Bicker with each other. Do whatever you think you need to prepare yourself, because you're about to see the same outcome a second time. It's Groundhog Day, it's almost time to wake up and do this all over again.

Chet shrugs, the idea not sounding too bad to him at all.

Chet Taylor
Of course, that would actually take some cognitive thought. An ability that I don't quite think you or your goons possesses.

(Open to Hellish to close I guess)
_________________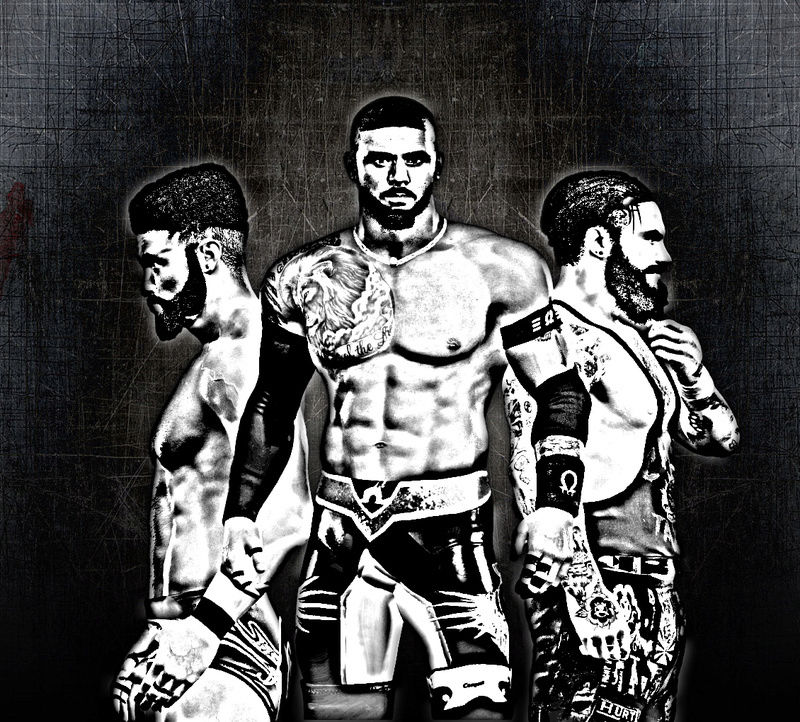 Main Event Star!





Posts

: 1040


Join date

: 2015-07-19


Age

: 21


Location

: Hopewell, Virginia



George King smirks as he chuckles underneath his beard.

George King:
Oh Cody, Aaron. Glad you two could join us. It's nice to see that I wasn't the only one to think that this would get ugly if you know what I mean.

As George finishes his sentence, Max Rider and Joe Dirte walk up behind Him.

You see Chet, Aaron, Cody. You need to stop your Fantasies of owning Unmatched. It already has a King. It has it Judge. And it has it Executioner. I will tell you what the Kingdom needs tho. We need a washup has been peasant to do the laundry, Aaron that will be perfect for you. We need a virtual unknown peasant to grow our wheat, Cody I was thinking of you. Oh and we need delusional Peasants to be our chef. Chef Taylor nice ring to it.

He let's out a laugh.

Chet, my men will be the ones to run through Aaron and Cody, and the rest of the teams, at Quarentine.
And unfortunately for you, no one is ready to face the king not even you. In fact this Confrontation bores me to be honest. So Max, Joe. Let's go.

Max and Joe back up out of the frame, George smirks as he turns his back on Syndicate as he walks out. The scene ends.

(Sorry if this sucks,)
_________________
Accomplishment:


Crowe - Anarchy Championship Fusion Tag Team Championship (The Anarchists)
Tyler Endicot - Rising Star Championship
Joe Dirte - NGW Tag Team Championship (The Kingdom) CMV Tag Team Championship (The Kingdom)
Maximum Rider - NGW Tag Team Championship (The Kingdom) CMV Tag Team Championship (The Kingdom)
George King - NGW Championship - Final NGW Tag Team Championship (The Kingdom) European Championship Final Television Championship / First Internet Championship CMV Tag Team Championship (The Kingdom)
Tyson Cage - Fusion Tag Team Championship (The Bickering Duo) / Anarchy Championship
Angelina Hawkins - Women's Intercontinental Championship 2x
Caleb Reed: Fusion Tag Team Championship (The Anarchists)
Jon Reed: Anarchy Championship

Main Event Star!





Posts

: 1723


Join date

: 2016-01-22


Age

: 20


Location

: Ohio




---
Permissions in this forum:
You
cannot
reply to topics in this forum