Fusion & Genesis PPV List!
-Battlescars
-Anarchy Rulz
-Retaliation
-Deathwish
-Requiem
-Exodus
-Validation
-Sacrifice
-CyberSlam
-Dark Carnival
-Point Break
-Regicide
-Wild Card
-Absolution
-Emergence
-Home Coming
-Cause & Effect
-Final Stand
-Purgatory
Quick Links!
Dashing's Stuff!
Cop's Stuff!
CMV Network!
Social Media!
Site Threads!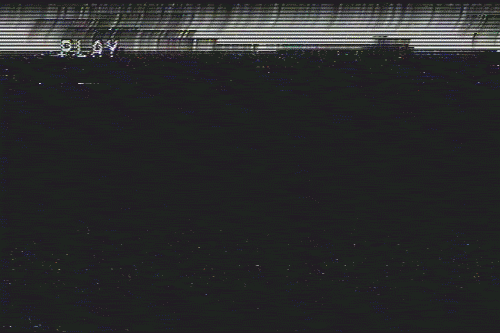 Static.

The shot opens up, with a bit of tracking distortion on a rooftop under the cold November sky. The camera slowly pans down, as we catch the scenery around the city. The camera's view moves to a figure, slowly revealing Chet Taylor, hair a mess and a scowl on his face, and carrying a lit cigarette in his mouth. The camera stays fixed in its position, just a hint away from the edge of the building. He stays back, near the door for a moment. Finishing his cigarette, quickly putting it out as he walks towards the camera. A billow of smoke following him, dragging along as he puts himself right into frame. It doesn't take long for him to speak up.

Chet Taylor
There has been a lot of talk about what is right in this business, and what is wrong. A lot of finger pointing, and blame that gets easily passed around. I didn't start this group to be worried about that, because not everything is so black and white. When you're around as long as I have been, you see and understand things after a while. Everything becomes a bit different, in a way. What you thought was the right path could very easily be the absolute worst thing you can do. Syndicate is a way to get through that, because together we could avoid it all.
Together we have the ability to fight, fight through the difficulties and paths we're unsure of. As a collective we don't need to worry about ourselves, or what we do. Our actions are a necessity, getting us where we need to go. When a job needs to get done you expect others to have your back. We fight through it all, no matter the cost. Life is funny that way, taking so much when you least expect it.The only question is, how do you act when it comes your way?I could talk about a lot here. I could talk about a lot here. I could talk about how certain people act, when the going gets really tough. They like to throw accusations around, like somehow they're above it all. I know I'm certainly not, especially with the things I'm doing. The trouble I'm causing, and the people I plan to hurt ...I am no saint. I never claimed to be, but I like to think I'm the most self-aware guy on this roster thus making me the smartest.
Doesn't really matter now though, does it?
I could point out how everything played out, how you did exactly what I said you were going to do. Almost down to the exact letter on the script that you used, isn't that something? I could talk about how I already have you figured out. I could spend all of my time talking about that, but it really wouldn't matter in the end. 
Eric Matthews, I am not backing down....

Eyes of hate stare into the hearts of everyone watching this tonight.

Chet Taylor
Does it look like I am afraid? Does it look like I fear you? Hmm mm, , clearly, you fear me.

He scoffs, shaking his head.

Chet Taylor
It doesn't really matter, you are who you are. Anyone with two eyes could see it, they could see the "celebrity" cameo, and I use that term very parsimoniously. Anybody who has been watching you over these last few months know exactly the kind of man you really are. A man who talks tough, who puffs his chest out to show everyone that he means business. A man who will have fun, no matter the cost or the expense of whomever, you are a man who likes to pretend. You like to think you belong at the top in this company, you like to think that you are championship material. Hell, you have a resume and a past that you can't seem to let go. The mere suggestion that you might be sophomoric in this business really set you off.

Pausing for a moment, Chet seems to be disturbed by the next subject. He groans slightly, continuing on.

Chet Taylor
Matthews I know you. I know your actions of the past. So when you come around acting like you're a prophet of positive change, that rumour needed to be shot dead instantly. I needed to let the world know that you're just, like, me. Thankfully, I'm not like you. I have substance, I have real character that these people have seen week after week. It's not even our hell in a cell match and I have broken you. I broke you as soon as I put down that filthy dog of a wrestler you called your protégé. It is strange to see somebody complain that I was crying, when they made it their business to destroy what I've just created. Well done, Eric, you have made yourself irrelevant! The attention you were so desperately seeking came back to bite you in the ass, so of course you're going to defend yourself. You'll say that we're all crying, a stable full of small toddlers who haven't gotten their way.

Boo-hoo.

It sure is easy, isn't it? To sit there on your high horse, looking down at us all. Maybe that is where the resentment comes from, all of this animosity towards . You paint us in this picture that we never took, a stance that we as a whole never gravitated towards. It's strange, seeing somebody so firm in their beliefs when they're so absolutely wrong. 
It doesn't matter though. You're a ghost who only stays seen because of me.

Chet sighs, shrugging his shoulders. It seems that this is happening, once again. A topic he thought he was done with. Yet, here he is. 

Chet Taylor
Our story has always been intense hasn't?

Chet lets out a deep chuckle. 

Chet Taylor
It's always been violent and full of heartache. The sufferings only came with pain as the story gets written in our blood. We've donated enough for me to always remember Matthews as one of the most annoying rivals of all my time in this company. The only thing that matters now is who is going to come out on top? In the end whose blood will dot the final line becoming the solidified winner.Your crusade ends early, at Ground Zero. Your campaign to fight us all, to take down Syndicate goes up in smoke.

There is a look of intensity in his eyes, as he says that. Chet pauses again, rubbing the back of his neck as he thinks. He chuckles, speaking up again.

Chet Taylor
It's funny how our last chapter will end with both men looking for revenge. Matthews you're coming at me with hate in your heart. You want my head on a platter almost as if it's a trophy. You get revenge if you beat me once again, but do you really get revenge? Do you really get the satisfaction knowing that you beat me in a cell match? Matthews, I believe you'll still feel empty inside because what are you without me?" 

Chet smirks quickly. 

Chet Taylor
A career means nothing if you haven't changed a single goddamn bit. Your bit is getting old, Matthews, and you're going to realize this soon enough. After tonight, the blood we spill will only be a memory for the both of us. Matthews, I have a confession. A part of me doesn't want this to end. I need to leave a forever impression on you. I can't let you forget about me, I just can't let that happen. So how do I make Eric Matthews regret ever messing with Chet Taylor and Syndicate? I beat his ass tonight in front of the whole world to gain another point. MY final point, and no matter what if I can see that you're still breathing I will march my ass back down to that ring and put you down for good. There isnt a doubt in my mind that we are going to beat the absolute piss out of each other. Go ahead, I don't mind, let's do it, make me bleed tonight, break me down and make me feel weak again, so then the victory will only taste that much better. Now, you get to watch me surpass you once and for all. Then just like me, you'll be pushed to the dark where you'll only once again need me.

Chet stands proudly so the world can see his arrogance. 

Chet Taylor
You'll always need me. That's just how the story has always went, but tonight, you pay me back. Because I need you, that's right, I need you, I need you to feel the pain you've thrown on me, I need you to break down and cry as the strikes of anger lash your body. For our final match I'll give you one final promise.....I promise Matthews that you'll never be the same again.

Another shrug from Chet. He pauses for a moment, searching in his pockets for something. Whatever it is doesn't seem to be found, annoying him slightly for the moment.
Like a professional though, he continues on.

Chet Taylor
Eric Matthews, you set yourself up for your own self destruction. You are an angel out to seek justice and will face the monster that this company created. You're going to face the monster the fans created. All the jokes and pain the world has put me through will now be exposed through you. You will feel the suffering I've been put through! You will feel the pain and as I brand you with scars you'll always remember only affecting your ability to function like a normal human being.

Digging into his pockets again, Chet finally finds what he's looking for. The last cigarette. Bringing it up to his lips, a flickering sound is heard and more light seems to appear. As the light glows there is no time to waste, as he takes a drag. Looking into the camera, he speaks up again for the last time.

Chet Taylor
Eric Matthews

Chet Taylor smirks.

Chet Taylor
I'm not backing down. Does it look like I'm afraid? Why would I be afraid? Living in hell makes it more fun.You wanted this war. So I'll fire the first shot.

Mimicking a gun, using his fingers, he points it to the camera.

No bang. No bright flash.

Just black.
_________________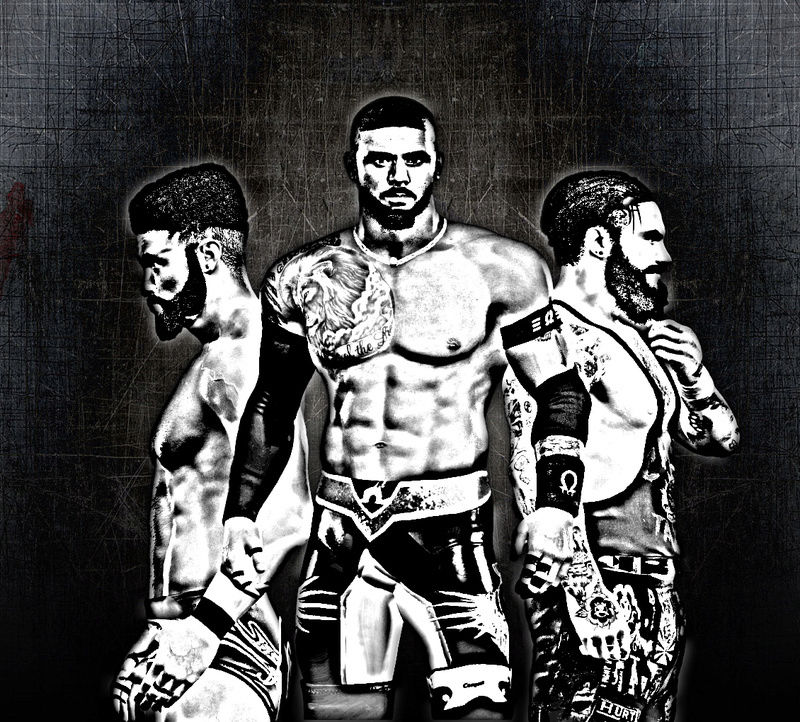 Main Event Star!





Posts

: 1040


Join date

: 2015-07-19


Age

: 21


Location

: Hopewell, Virginia



_________________
Matthew wrote: Hayden is so much better than Schmidty in every way.
Admin





Posts

: 7060


Join date

: 2015-03-09


Age

: 21


Location

: MizTV


Humor

: Making Sons uncomfortable



_________________
Ryan Kent
1x NXT champion
Former money in the bank holder!
1x CMV Alpha champion
1x Undisputed champion
1X NXT tag champs
1X CMV Tag Champs
1x Hardcore Champion
1x International champion
2x Light Heavyweight champion
The man with the most title defences in CMV history!
CMV second ever grand slam champion!
Sean Kent
1x Fusion tag champs
Main Event Star!





Posts

: 895


Join date

: 2015-03-28


Age

: 17


Location

: West Midlands,England


Humor

: Dark Humor



idk what changed, but you decided to stop fucking around this year it seems

i can't wait
Main Event Star!





Posts

: 3191


Join date

: 2015-03-09




---
Permissions in this forum:
You
cannot
reply to topics in this forum