Fusion & Genesis PPV List!
-Battlescars
-Anarchy Rulz
-Retaliation
-Deathwish
-Requiem
-Exodus
-Validation
-Sacrifice
-CyberSlam
-Dark Carnival
-Point Break
-Regicide
-Wild Card
-Absolution
-Emergence
-Home Coming
-Cause & Effect
-Final Stand
-Purgatory
-Ascendance
Quick Links!
Dashing's Stuff!
Cop's Stuff!
CMV Network!
Social Media!
Site Threads!

CMV Presents: Ferocity Ep. 30 (#289)

Midway through the episode, before the Six Vixens Tag Team Match is about to be underway, we can see Megan Cooper backstage, talking to one of the shows Producers, perhaps about her match up next, as the two begin walking down the hallway together the lights begin to flicker on and off, causing some curiosity from Megan Cooper and the Ferocity Producer, with a bang the lights go off, leaving Cooper and the producer standing in the dark. With a sense of urgency, Cooper begins looking around the hallway for an exit, a light switch, a weapon, anything.

Megan Cooper : Hello?!

She turns back around to see nothing, the producer had simply vanished. Cooper holds her hand against the wall and begins making her way down the corridor, where she bumps into an equipment crate and retrieves a flashlight. With a flashlight in hand she continues down the hallway, making sure to look around, keeping an eye out for anything suspicious.

Megan Cooper : Is anyone there?!

Cooper turns upon hearing a shriek echoing around the corridor, coming from what can only be assumed to be the missing producer. Cooper, being the good person she is, makes her way down the corridor towards the noise, only to be stopped in her tracks by the echo of crazed, deranged shrieking ricocheting off the walls. Cooper turns the corner to see a half open door, the sound of whimpering can be heard from the room. Cooper slowly edges towards the door and enters, seeing the producer in the far corner of the room, shaking frantically, his face pale as if he'd just seen a ghost. Cooper approaches slowly and cautiously. Speaking in a soft tone.

Megan Cooper : Hey. Are you alright?

As Cooper gets closer once again, shrill laughter echos around the area causing the producer to jump to his feet, running off in fear, pushing past cooper, sending her down to floor hard, causing her to drop her flashlight. She sits up, holding her head before making her way across the room towards the flashlight, the sound of shrill laughter had been replaced with the sound of metal smashing against a surface. Holding her head she grabs the torch, raising it to her face and looking at it as she turns it on, revealing her worst nightmare behind her, something she had not realised. The deranged, smiling face of the current Money in the Bank holder Kristen Page.

Still not quite 100%, somewhat dazed, perhaps concussed, Cooper turns around, staggering backwards at the sight of Kristen Page. A rare look of horror across the face of Connecticut's Iron Maiden. As she staggers backwards, she trips over falling flat on her back, dropping the flashlight to her side, it rolls off briefly to a point where it comes to a halt, aimed at the legs of Cooper, catching Kristen in view, however Coopers upper body remains hidden behind some sort of nearby object that she'd tripped over as Kristen approaches.

Kristen approaches with a crazed look in her eye, Cooper raises her arms out from behind the object to attempt to block a shot from the chair but it is in vain, Kristen raises her chair high above her head and brings it crashing down, on Cooper who lets out a scream of pain.

Megan Cooper : Stop!

Kristen, enraged, in a world of her own doesn't listen, and instead continues to rain down chair shots on Cooper who remains out of sight, after several more chair shots her hands once again become blocked the object, the only sight of Cooper remaining on screen are her boots, which continue to frantically move as Kristen continues dropping shot after shot while Cooper continues to scream as they land. After several more shots from the chair, the screaming stops and the movement in Coopers feet begins to dwindle, Kristen kneels down, grabbing Cooper by the hair and lifting her slumped, beaten body to her feet, dragging her out from behind whatever she'd fallen over and throwing her face down against the camera.

Kristen Page : Hahahaha right there.

With Cooper's bloodied face pressed near enough up against the camera, Kristen Page turns around to retrieve another chair, making her way over to Cooper once again. She opens the chair up, trapping Coopers head between it and kneels down next to the former Women's Undisputed Champion, clicking her fingers, slapping her cheek, attempting to help her regain consciousness, and after a moment, she does. Dazed, cross eyed, not quite sure where she is right now she's forced to look right into Kristen's smile, before she stomps down on the chair causing Cooper to squirm for a moment until the pain becomes too much to bear, and she once again loses consciousness. Kristen picks up the camera and stands in a way in which both herself and Cooper can be seen and she begins to talk.

Kristen Page : You shall be fuel for the fire, your blood shall flow throughout the land. You shall not be remembered, for I, the LORD, have spoken. Ezekiel chapter 21 verse 33-37 hahahahhaaaaaahaha... Megan, you can't here me right now but when you wake up you'll watch this. Youuuuuu act as if I don't have a say around here, as if I don't have the right to dooooo what I want to do. If I want to make an example out of you, Megan, I can. Buuuuuuut you manged to mess everything up now didn't you. Now I CANT GET YOU OFF MY MIND! HAHAHAHAHAHAaaaaaahaha. Megan, I don't see why you'd deny what you are, after being here for so long, it just seems to me that you should just embrace what you are. You are a tool now. You are an instrument for others. No one has ever cared for you and your soooooo called accomplishments hahaha. I attacked you because I could two weeks ago. Because you don't mean anythinnnnnnng.

Kristen lays down next to the former champion and continues to speak.

Kristen Page : You bought up victories as if they steal meeeaaaannnn something to you. Megan, I hold a Money In The Bank Briefcase, I'm called Miss Money in the Bank. While you're just called former, and the best part is... That's what you're going to be for the remainder of your worthless career. You want me to stay away, but you know I can't do that, all of this is on you. This beating in because of you. But now... Now I'm going to make sure to end you.

Kristen stands back up.

Kristen Page : I knooowwwwww it'll take some time for you to... Get better so I'm going to issue the challenge for the next Pay Per View... Unbreakable... Hahahaha not really a fitting name is it? hahahahahahahahhahaaaaaaaa...

Kristen drops the camera. The camera lands, showing Megan's face. Kristen then begins to walk off humming as the show fades to commercial.

Credit to Hayden for basically all of it.
_________________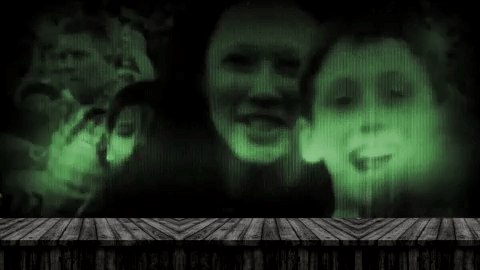 Data Resets : 1

Main Event Star!





Posts

: 1016


Join date

: 2015-03-10


Age

: 20


Location

: Australia


Humor

: Dark



I may have done some of it but you did a really good job of making Kristen seem crazy, obsessed with Cooper here in what she was saying. This has for sure been one of my favourite feuds to be a part of spanning from 2k16 to now.
_________________
Matthew wrote: Hayden is so much better than Schmidty in every way.
Admin





Posts

: 7114


Join date

: 2015-03-09


Age

: 21


Location

: MizTV


Humor

: Making Sons uncomfortable




---
Permissions in this forum:
You
cannot
reply to topics in this forum