Fusion & Genesis PPV List!
-Battlescars
-Anarchy Rulz
-Retaliation
-Sacrifice
-CyberSlam
-Dark Carnival
-Point Break
-Regicide
-Wild Card
-Absolution
-Emergence
-Home Coming
-Cause & Effect
-Final Resolution
-Purgatory
-Ascendance


Anthony Brown makes his way down the ring dancing and jiving as usual. The fans are out of their seats doing the same. Brown fetches a mic thrown to him in the ring. The crowd chants "An-Tho-Ny! An-Tho-Ny!" The former Television Champion smiles and waves to the audience.

Anthony
I know, I know. You all love me like I just arrived yesterday. The feeling never changes. That's why I wanna give back to all of you. That's why tonight begins the year-round Anthony Brown Open Challenge.

The crowd pops for the idea, even while they know Brown has had a downward sloping record of wins/losses lately.

Anthony
Open to every and anyone.  Doesn't matter the roster or the stature. You pull up on me, and it's gonna to be some problems big fella. Let the streak begin, and get the funeral ready because I'm finna put em' in a coffin.
(Open to All)
_________________
Luther Thunder: 1x European Champion
Rashad Rockwell:1x Tag Team Champion with Kidd Campbell
Elijah Stewart
: 1x Tag Champion with DJ Moore, 1x Alpha World Champion
Jimmaurie Williams
:  2x CMV International Champion. Debut Episode 109.
Parker: 1x European Champion
Anthony Brown: 1x Television Champion
Miles Kelly: 1x Longest Reigning Rising Star Champion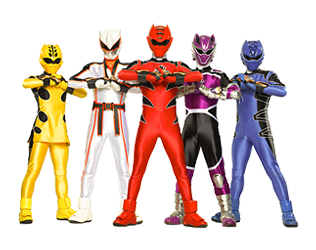 Main Event Star!





Posts

: 3209


Join date

: 2015-08-18


Age

: 15


Location

: Near Earth


Humor

: South Park



_________________
"I am the one thing in life. I can control. I am inimitable. I am an original"


Jay Davis: 1x Light Heavyweight Champion
Jaquan Shay:1x Anarchy Champion
Guri Sukonov: 1x International Champion, 1x Alpha World Champion {Current}
Rey Furioso: 1x Rising Star Champion
Ushio Takato:
Charlie Garfield:
Sakura Gedo:
James "Lola" Spenz:
Davina Blair: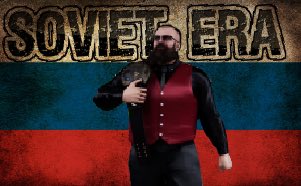 Main Event Star!





Posts

: 1190


Join date

: 2016-07-18


Age

: 17


Location

: New York, Sahn!!


Humor

: Hellish



As Anthony sputtered those words out, the PA System began playing as the returning Joey Fatu came out to a booing bandwidth amongst the arena. The big Samoan just smiled and kept walking to the ring. Anthony was just looking at Fatu, smirking, as so did Fatu to Anthony.

Well if it ain't the one and only himself, Mr. Anthony Brown. Say Brown, what is it you said about "finna put em' in a coffin"? Because I know the only thing you're gonna be putting in a coffin is that little playground exercise you call a job here. And for those that don't know who I am, let me spell it out for you. My name is Joey Fatu!! The baddest Samoan to ever hit the US of A. And what I'm smelling right now is a whole 'lotta bullshit coming out of this 8 Mile Eminem looking-ass!!

The crowd goes into a frenzy of shocked cheers and boos at the same time, as Joey just smirks at Anthony.  

So you want a match, I'll give you a match. Just because I'm feeling a little giving. But not tonight, being as I don't have my gear and well….I'm not wanting to get my shirt dirty if you catch my drift….So I'll bid you farewell on whatever course you have planned tonight, whether it's making funny jokes about guys like me or having sex with 50 year old cougars, which I don't think is a problem, I'll leave the ring to the real Hype man right here!! ANTHONY BROWN EVERYONE!!

The crowd continued to boo on the Samoan, as he walked out of the ring, smirking at Brown, before making his way to the back, leaving a ready Anthony Brown in the ring
_________________
"I am the one thing in life. I can control. I am inimitable. I am an original"


Jay Davis: 1x Light Heavyweight Champion
Jaquan Shay:1x Anarchy Champion
Guri Sukonov: 1x International Champion, 1x Alpha World Champion {Current}
Rey Furioso: 1x Rising Star Champion
Ushio Takato:
Charlie Garfield:
Sakura Gedo:
James "Lola" Spenz:
Davina Blair: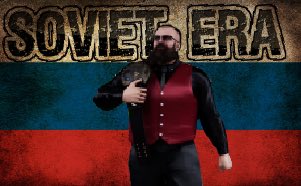 Main Event Star!





Posts

: 1190


Join date

: 2016-07-18


Age

: 17


Location

: New York, Sahn!!


Humor

: Hellish



---
Permissions in this forum:
You
cannot
reply to topics in this forum