Fusion & Genesis PPV List!
-Battlescars
-Anarchy Rulz
-Retaliation
-Deathwish
-Requiem
-Exodus
-Validation
-Sacrifice
-CyberSlam
-Dark Carnival
-Point Break
-Regicide
-Wild Card
-Absolution
-Emergence
-Home Coming
-Cause & Effect
-Final Stand
-Purgatory
-Ascendance
Quick Links!
Dashing's Stuff!
Cop's Stuff!
CMV Network!
Social Media!
Site Threads!
Page 1 of 2 • 1, 2


On a cold fall day, two women stand outside the CMV Headquarters in Bridgeport, Connecticut. The building looms over the two like the gargantuan titan the company is. One of the women is tall but young. Attractive and charming. Her sandy brown hair is blowing through the northern air. As she looks down at the shorter woman. This young lady looks much like the taller woman. Her daughter? The taller of the two smiles as they step forward towards the glass sliding doors in the front of the offices.

They step into the building and the younger woman looks at the receptionist.

Receptionist
Can I help you?

Younger Woman
My name is Dessa Audree. I'd like to speak with talent agent for Ferocity.

The receptionist looks to the girl in disbelief and then to the taller woman for affirmation.

Taller Woman
You heard her.

The receptionist turns her gaze back to Dessa.

Receptionist
How old are you, sweet heart?

Dessa
I just turned 15.

The receptionist is taken aback. Before she can say anything a familiar voice sounds off from the end of the main hall of the head office.

Laura Sampson-Schmidt
Ah! Miss Audree welcome to CMV. How was your trip?

The taller woman approaches Laura with an open hand and they shake.

Miss Audree
Long. But we're happy to be here.

Laura looks down to Dessa.

Laura
And hello Dessa. I'm excited to see what you can do. Let's take this to my office. Follow me.

While all this is going on, the Receptionist is still in stunned silence.

Later...

At one of the highest floors in the Headquarters, a maple double door opens and Laura enters her corner officer with Dessa and her mother in tow. As Laura makes her way in first, she opens her arms wide.

Laura
Welcome! To CMV.

Dessa is stunned. She looks up at the ceiling that stretches miles high. She sees the luxurious carpet and the beautiful desks. Hoping one day she can achieve the same.

Laura makes her way around her maple desk and sits in her Lay-Z Boy chair.

Laura
Please, have a seat ladies.

Dessa almost stumbles into one of the two chairs in front of Laura's desk. She regains herself and sits down and her mother follows suit.

Laura
So... what is it you want from me?

Dessa's mother begins to speak but is swiftly cut off by Dessa herself.

Dessa
I wanna be a CMV Superstar! I wanna be the best and I want the Vixen title. I wanna meet Steel and Dynamite and Kristen, I wanna share a ring with them. I want to be the greatest CMV performer in the world!

Laura blinks several times in shock while Dessa's mother laughs warmly.

Laura
Wow, that's quite a list. What makes you think you can?

Dessa
Because it's my destiny.

Laura stops for a moment and smiles.

Laura
Destiny, huh? How old are you?

Dessa
I just turned 15 yesterday. But I've been wrestling for 2 or 3 years now..

Laura looks to his mother with an eye brow raised.

Miss Audree
I swear on my husbands grave that's true. She mostly a bump specialist but she works hard and she knows more than you think.

Laura looks back to Dessa.

Laura
Well... I can't sign you legally to a contract. But! I do wanna see what you're made of. We're going to send you up north for a week. See how you do against some of the other budding Vixen's and if I get a good work back. We'll see what we can work out.

Dessa's eyes light up.

Dessa
REALLY!?

Laura
Yup, bundle up. Buffalo's cold this time of year.

Dessa jumps out of her seat and begins hoping around the room, screaming loudly.

Laura waves to Miss Audree to lean in close so she can get a word in over the shrieks of Dessa.

Laura
I've heard a lot about her. I'm excited for her.

Miss Audree nods and smiles as she grabs her hand bag and shakes Laura's hand once again. Dessa still miles high.

Miss Audree
C"mon Dess, we gotta get back to the hotel.

Dessa rushes over to Laura and hugs her tightly.

Dessa
Thank you Miss Laura, I won't disappoint you!

She releases Laura, whose heart is warmed and watches the two leave her office.  
Welcome! To Jurassic Park!
_________________
Matthew wrote: Hayden is so much better than Schmidty in every way.
Admin





Posts

: 7118


Join date

: 2015-03-09


Age

: 21


Location

: MizTV


Humor

: Making Sons uncomfortable



_________________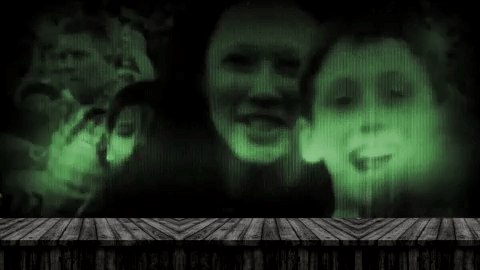 Data Resets : 1

Main Event Star!





Posts

: 1016


Join date

: 2015-03-10


Age

: 20


Location

: Australia


Humor

: Dark




_________________
Luther Thunder: 1x European Champion
Rashad Rockwell:1x Tag Team Champion with Kidd Campbell
Elijah Stewart: 1x Tag Champion with DJ Moore, 2x Alpha World Champion, 2018 Match of the Year, 2018 Attire of the Year, 2018 Face of the Year
Jimmaurie Williams:  2x CMV International Champion. Debut Episode 109.
Parker: 1x European Champion
Anthony Brown: 1x Television Champion
Miles Kelly: 1x Longest Reigning Rising Star Champion
Main Event Star!





Posts

: 3543


Join date

: 2015-08-18


Age

: 16


Location

: Near Earth


Humor

: South Park



Decided Villain wrote:Is this legal?
It is in CMV.
_________________
My Characters
Cassie von Braun - Former Vixen's Tag Team Champion, 2x IC Champion, 2x Vixen's Champion
Dance Party - Former CMV Fusion Tag Team Champions
Rage - Former CMV Global Champion
Mr. Showtime - Former Tag Team Champion
Susanna
Valderiss
Aya Ali Vazari
Thunderbird

Main Event Star!





Posts

: 1881


Join date

: 2015-09-13



15 is far too young, pls change her age, its creepy af
_________________
Main Event Star!





Posts

: 677


Join date

: 2015-03-09


Age

: 26


Location

: Scotland


Humor

: Chimichanga...



Paige started wrestling at 13. It's only creepy if you make it creepy.
Tim I'm sorry but there's something extremely unsettling with the thought of you controlling a 15 year old girl.
_________________
GT: Alveuss
PSN: Alveuss Z7
(I absolutely will not add you back)
Jacob Ziegler
- 1x Undisputed Champion, 2x Anarchy Champion, 1x Tag Team Champions (w/ Hayden), 1x Mr Money in the Bank
Riley Dixon
- 1x Women's Intercontinental Champion, 1x Miss Money in the Bank
Misc.
- 1x Light Heavyweight Champion (Rubik), 1x Newcomer of the Year (Jacob Ziegler), 0x Nominated Promoer of the Year
Main Event Star!





Posts

: 1474


Join date

: 2015-11-29


Age

: 22


Location

: Glasgow, Scotland



Lmao. Knew exactly who would respond next, knew exactly how you would respond. GG.
Page 1 of 2 • 1, 2


---
Permissions in this forum:
You
cannot
reply to topics in this forum