Fusion & Genesis PPV List!
-Battlescars
-Anarchy Rulz
-Retaliation
-Deathwish
-Requiem
-Exodus
-Validation
-Sacrifice
-CyberSlam
-Dark Carnival
-Point Break
-Regicide
-Wild Card
-Absolution
-Emergence
-Home Coming
-Cause & Effect
-Final Stand
-Purgatory
Quick Links!
Dashing's Stuff!
Cop's Stuff!
CMV Network!
Social Media!
Site Threads!

As the scene opens up we see the outside of a hair salon where Rockell has been working since the season finale.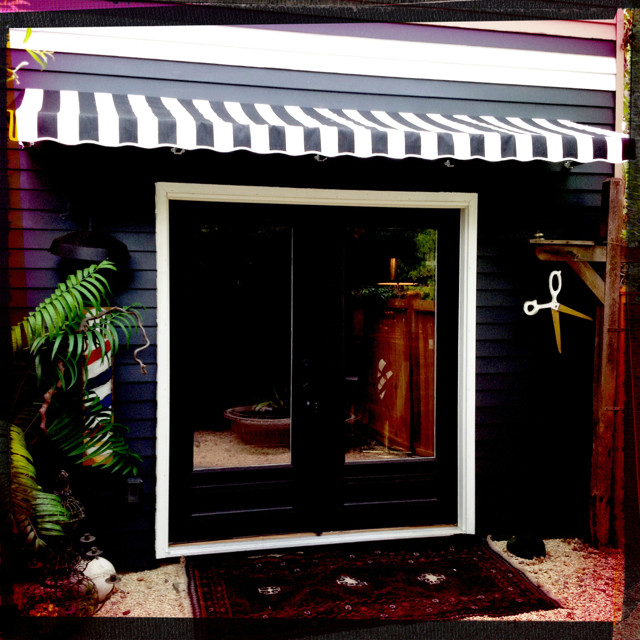 Rockell
And then the bitch threw me off the titantron.
Her co-workers laugh historically, while clapping.
Salon Worker 1
Girll, I tell ya that's how i felt when my heel broke. Like I was falling off the edge of the world
.
Maurice
Ha, you know what's worse than fallin' off is when they land on you. And I bet I still have them damn splinters in me.
The screen pans down  to Maurice getting his hair braided in cornrows by Rockell.
Salon Worker 1
So when yall plan on getting back in the ring.
Maurice
I am all the way messed up and Roxy over her is too. Best to give it another 4-5 months.
The door jingles as Rockell and Maurice's intern assistant comes runing in.Kenneth
You got a second?
Maurice
Can't you see I'm a bit busy?
Rockell
Not today Kenny. Nows not the time.
Kenneth
Oh, sorry Ms. Roxy. I just wanted to tell you about this qualifier for the Hardco-
Rockell and Maurice look each other in the eye and jump to their feet, looking undamaged suddenly
.
Maurice
Uh, uh. Babe we can't waste no more time. Straight to the gym, straight to the arena we out.
Rockell
You said we had another few months.
Maurice
You want that belt now or in a few months? It's time to bounce.
Rockell
Ugh! Okay, I'll warm up the car.
Rockell runs out, grabbing her coat from the hook and patting Kenneth on the head. Maurice waits for her to leave before continuing his convo with the Salon Worker.
Maurice
Ahhah, she's something isn't she?
Salon Worker 1
Mmhmm
.
Salon Worker 2
Ain't she the same one that key' ya car?
Salon Worker 1
And stole your tag belt?
Salon Worker 2
And cursed out ya mother?
Maurice smiles and leans in to whisper to them.Maurice
Between you and me, I just need her to get that belt, so that I can get that belt ya know.
A lady under the hair dryer starts to speak.Lady
Now Maurice Q. Fisher The Third, you know that ain't right.
Maurice
Hey sometimes to win the lottery you gotta buy some useless tickets.
Rockell, who obviously can't hear from outside, presses her face against the window and smiles ear to ear. Maurice
I gotta go ladies. She does this at the restrooms too.
Maurice walks out and puts his arm around Rockell. He looks back through the glass window and winks while Kenneth pulls up their car.

_________________
Luther Thunder: 1x European Champion
Rashad Rockwell:1x Tag Team Champion with Kidd Campbell
Elijah Stewart: 1x Tag Champion with DJ Moore, 2x Alpha World Champion, 2018 Match of the Year, 2018 Attire of the Year, 2018 Face of the Year
Jimmaurie Williams:  2x CMV International Champion. Debut Episode 109.
Parker: 1x European Champion
Anthony Brown: 1x Television Champion
Miles Kelly: 1x Longest Reigning Rising Star Champion


Main Event Star!





Posts

: 3510


Join date

: 2015-08-18


Age

: 15


Location

: Near Earth


Humor

: South Park




---
Permissions in this forum:
You
cannot
reply to topics in this forum