Fusion & Genesis PPV List!
-Battlescars
-Anarchy Rulz
-Retaliation
-Deathwish
-Requiem
-Exodus
-Validation
-Sacrifice
-CyberSlam
-Dark Carnival
-Point Break
-Regicide
-Wild Card
-Absolution
-Emergence
-Home Coming
-Cause & Effect
-Final Stand
-Purgatory
Quick Links!
Dashing's Stuff!
Cop's Stuff!
CMV Network!
Social Media!
Site Threads!

Top's Newsome walks around backstage, with his usual smirk across his face, he walks past the souvenir  stands, picks ups a Sunshine mask, shakes his head and throws it on the floor, he then see's  a Payaso t-shirt and pulls it off the rack, he looks at it with disgust and throws that on the floor too and walks off…

Souvenir stand guy : HEEEEYYYYY WHY YOU DO THAT?

Top's ignores the old man and continues walking backstage with his MITB briefcase in hand…  He walks past Quantum's locker room door, stops and looks at his briefcase, once again grins….and walks off.

Mac Thompson sees Tops  and  comes sprinting over…

Mac : Tops… <heavy breathing>> sorry, gimme a second, need….to…..catch….my…..breath….OK  I'm good….Huh where'd he go….TOP'S come back, dammit..

Top's stops and looks back to see Mac walking towards him…

Mac : Just wanted to get a few words, if that's ok…

Tops : Sure, what's up.

Mac : OK well 1st off we all saw Pandora return to CMV on Monday Night Fusion where she unleashed her Gargoyle of Destruction, what are your thoughts?

Tops : Ah Pandora, my Puppet of Mass Destruction, she has evolved since the last time I saw her …..I did unleash Pandora just as she has unleashed her very own puppet… The Gargoyle of Destruction….Daemion…But lets see if she can pull the strings, if you know what I mean…. I'm sure she and her puppet will  leave a path of broken bodies…

Mac : I see, thanks for clearing that up, now onto business, last week you went toe to toe with long time CMV superstar Sunshine where you gave him some mind control.

Tops : Listen….I was gven opportunities in the past, and sure I didn't make the best of them, I had to remind myself of who I am, Do you remember my 1st year in CMV right, I was beating every single TV Champion they threw at me, I pinned JustIN Sane on my debut after getting almost decapitated as I jumped off the turnbuckle to the outside where he hit Trouble in Paradise…. That was who I was and that is who I am….I am The Puppet Master. I am Mr Money in the Bank.

Mac : Well Puppet Master, during the match Luther interrupted which almost cost Sunshine at that point as you hit a backslide pin… Were you aware he was going to do this?

Tops : I do not pull the strings of one Luther…But I do not appreciate Payaso coming out too… You see I do not need help in winning matches, like I proved against Sunshine, I still went on and crushed his skull with my Mind Control… But it seems Payaso and Sunshine need to be a taught a lesson, NO  STRINGS ATTACHED!!!

Mac : Mr Money in the Bank….. Any ideas on when you`ll cash in that contract that you won at Climb2Fame?

Tops : A contract is a contract, which means I pull the strings, I decide when i`ll cash in, whether it's today, tomorrow or the day it expires, who knows…. And that's the advantage I hold over the Champion, whether it be Quantum, Rage or anybody else who somehow manages to become Champ.

Top's slaps the briefcase a few times and smirks as he walks off….
_________________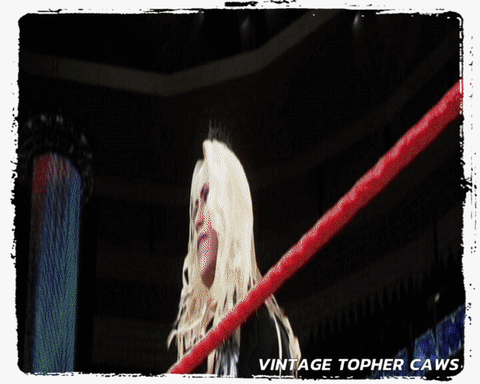 Main Event Star!





Posts

: 4811


Join date

: 2015-12-11


Age

: 99


Location

: (NEAR)... Leeds, England


Humor

: yes :D



I like how you worked the money in the bank perfectly alongside Top's gimmick, great word play in here topher I enjoyed it.
_________________
Matthew wrote: Hayden is so much better than Schmidty in every way.
Admin





Posts

: 7084


Join date

: 2015-03-09


Age

: 21


Location

: MizTV


Humor

: Making Sons uncomfortable




---
Permissions in this forum:
You
cannot
reply to topics in this forum