Fusion & Genesis PPV List!
-Battlescars
-Anarchy Rulz
-Retaliation
-Deathwish
-Requiem
-Exodus
-Validation
-Sacrifice
-CyberSlam
-Dark Carnival
-Point Break
-Regicide
-Wild Card
-Absolution
-Emergence
-Home Coming
-Cause & Effect
-Final Stand
-Purgatory
-Ascendance
Quick Links!
Dashing's Stuff!
Cop's Stuff!
CMV Network!
Social Media!
Site Threads!


A shadow of a man in a trench coat that is kept in the air by the wind wearing a cowboy hat is slowly faded in from a black screen. The real image turns to animation. The man turns around. Two lighting bolts on bus chest. A sleeveless, long legged black singlet. And a mask with two lighting bolts around the eye holes. This mysterious man makes a huge run up. The view changes and we see a dinosaur, a man, spider hybrid, and a robot. The mystery man ducks the robot's blasts. He runs up the dinosaur's tail and launches into the sky, raining down with both boots straight to the body of the man/spider. The animation turns back to real life but now instead of an open field, the man is back in a wrestling ring.

Commentator: OHHHHH PINK LIGHTNING!

Pink Lightning  turns around and is lost. The scenery changes to the field again, and we see a beaten down man crawl towards him.

Man: OHHHHH PINK LIGHTNING!

Pink Lightning puts his fist on his hips and smiles. An interviewer approaches.

Interviewer:PL, how do you feel after taking down all three of your opponents tonight?

Pink Lightning sees a fair maiden in a large hat say:

Maiden: PL… how does it feel to defeat your enemies all at once?

Pink Lightning ting places his finger on his chin and raises an eyebrow. He finally lifts his finger into the air as he comes up with a response. He freeze frames in the air and shouts:

Pink Lightning: ....yeah!



_________________
Luther Thunder: 1x European Champion
Rashad Rockwell:1x Tag Team Champion with Kidd Campbell
Elijah Stewart: 1x Tag Champion with DJ Moore, 2x Alpha World Champion, 2018 Match of the Year, 2018 Attire of the Year, 2018 Face of the Year
Jimmaurie Williams:  2x CMV International Champion. Debut Episode 109.
Parker: 1x European Champion
Anthony Brown: 1x Television Champion
Miles Kelly: 1x Longest Reigning Rising Star Champion
Main Event Star!





Posts

: 3543


Join date

: 2015-08-18


Age

: 16


Location

: Near Earth


Humor

: South Park



Do I have to say "Oh Pink Lightning" When he enters?

Nice Maurie
_________________
Matthew wrote: Hayden is so much better than Schmidty in every way.
Admin





Posts

: 7118


Join date

: 2015-03-09


Age

: 21


Location

: MizTV


Humor

: Making Sons uncomfortable




_________________
Luther Thunder: 1x European Champion
Rashad Rockwell:1x Tag Team Champion with Kidd Campbell
Elijah Stewart: 1x Tag Champion with DJ Moore, 2x Alpha World Champion, 2018 Match of the Year, 2018 Attire of the Year, 2018 Face of the Year
Jimmaurie Williams:  2x CMV International Champion. Debut Episode 109.
Parker: 1x European Champion
Anthony Brown: 1x Television Champion
Miles Kelly: 1x Longest Reigning Rising Star Champion
Main Event Star!





Posts

: 3543


Join date

: 2015-08-18


Age

: 16


Location

: Near Earth


Humor

: South Park



Pink LightNing huh,.... Did you come up with that when you saw Simons entrance
_________________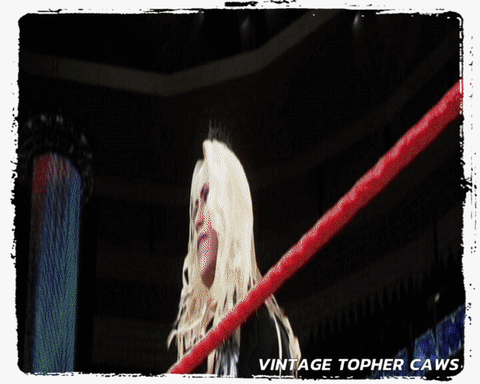 Main Event Star!





Posts

: 4971


Join date

: 2015-12-11


Age

: 99


Location

: (NEAR)... Leeds, England


Humor

: yes :D



Simon ain't cool enough to be Pink Lightning

_________________
Luther Thunder: 1x European Champion
Rashad Rockwell:1x Tag Team Champion with Kidd Campbell
Elijah Stewart: 1x Tag Champion with DJ Moore, 2x Alpha World Champion, 2018 Match of the Year, 2018 Attire of the Year, 2018 Face of the Year
Jimmaurie Williams:  2x CMV International Champion. Debut Episode 109.
Parker: 1x European Champion
Anthony Brown: 1x Television Champion
Miles Kelly: 1x Longest Reigning Rising Star Champion
Main Event Star!





Posts

: 3543


Join date

: 2015-08-18


Age

: 16


Location

: Near Earth


Humor

: South Park



_________________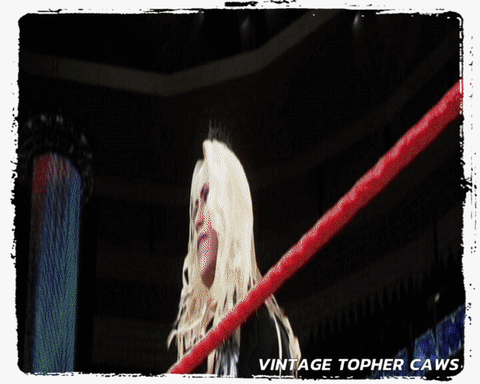 Main Event Star!





Posts

: 4971


Join date

: 2015-12-11


Age

: 99


Location

: (NEAR)... Leeds, England


Humor

: yes :D





Similar topics
---
Permissions in this forum:
You
cannot
reply to topics in this forum