Fusion & Genesis PPV List!
-Battlescars
-Anarchy Rulz
-Retaliation
-Deathwish
-Requiem
-Exodus
-Validation
-Sacrifice
-CyberSlam
-Dark Carnival
-Point Break
-Regicide
-Wild Card
-Absolution
-Emergence
-Home Coming
-Cause & Effect
-Final Stand
-Purgatory
Quick Links!
Dashing's Stuff!
Cop's Stuff!
CMV Network!
Social Media!
Site Threads!

CMV Ferocity Card: Ep. 26 (#285)

After winning via count out, Kristen celebrates in the ring as Cooper recovers on the outside after a brutal back suplex on to the steel steps. After celebrating Kristen orders the referee to grab her a microphone as she approaches Cooper outside the ring. Kristen doesn't waste anytime and throws her back into the steel steps, sending the top layer flying to the start of the ramp. Kristen with a smile on her face picks cooper back up. Looking into her eyes, Kristen delivers a headbutt to the skull as the thud echos around the arena. The crowd lets out a shocked noise as blood starts to drop down Kristen's forehead as she throws Cooper into the ring. Kristen slaps herself twice hard across the face.

Kristen then follows and grabs the mic off the referee before shoving him to the ground. She then stands over a lifeless Megan Cooper

Kristen Page : WHAT do we have here. A broken, beaten and battered woman! Not the first time is it Cooper? Gotta be used to it at this point right? HAhahahahahahahahaHA... Contrarily to what the weak minded may believeeeeeee, I AM NOT ALONE. I have never felt more safe in my life in-fact, because I have the briefcase. OOOOOhhhhhhhh and how DANGEROUS can I be with that. Right Quinn-Belle?

Kristen wipes her forehead, blood now on her fingers. Kristen licks the blood off of her fingers and continues to speak.

Kristen Page : Most times when people cut ties with someone, its often that someone that handed you the knife, I still have that knife. I would dooooooo sick things to get the belt, Quinn. I would dismember the whole roster to get the title back you hear me? I am not afraid to bleed for what I want. I am not afraid to take a heel to the throat to get that belt, Quinn. But Quinn, lets make this fun. I want you to watch your back. I want you to be ready, I want you to send your lackey after me, just so I can rip her apart. I am coming for you Quinn and I am taking back what is mine.

Kristen drops the microphone and pulls up Cooper to her knees. In a sprint Kristen runs into the corner and then runs back to Cooper delivering a devastating Knee straight to the temple, leaving Cooper out cold.

Kristen Page : CLIMB 2 FAME WAS THE DAY I DECIDED I WAS GOING TO CHANGE EVERYTHING! That was the day hell froze…That was the day pigs started to fly. That day I stood up and looked fear right in the eye and said, Mr. Fear you are a liar! Quinn, today I want you to go and I want you to tell anyone you can that they need to hear my warning…THAT THEY NEED TO TAKE NOTICE OF KRISTEN PAGE! Don't worry though, I'll give you your time in the sun before I kill you're fucking lights. You're going to burn up in your atmosphere, you're going to burn up, in your utmost fear. Because I am the silver in the bullet, I am the trigger that will make you obey!



Kristen drops the mic as we cut to commercial break.

_________________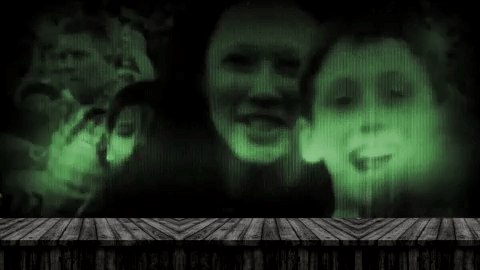 Data Resets : 1

Main Event Star!





Posts

: 1005


Join date

: 2015-03-10


Age

: 20


Location

: Australia


Humor

: Dark



You are on FIRE today, and that final paragraph, my god that was too sweet. It was another powerful message this time to Quinn-Belle. The thought of a proper Quinn-Belle/Kristen Page feud is a very exciting one, you've done a good job of making Kristen feel truly psychotic here, if you keep this up you'll be one of the best Money in the Bank holders ever. Loving this so far. Keep it up Aaron!
_________________
Matthew wrote: Hayden is so much better than Schmidty in every way.
Admin





Posts

: 7084


Join date

: 2015-03-09


Age

: 21


Location

: MizTV


Humor

: Making Sons uncomfortable




---
Permissions in this forum:
You
cannot
reply to topics in this forum