Fusion & Genesis PPV List!
-Battlescars
-Anarchy Rulz
-Retaliation
-Deathwish
-Requiem
-Exodus
-Validation
-Sacrifice
-CyberSlam
-Dark Carnival
-Point Break
-Regicide
-Wild Card
-Absolution
-Emergence
-Home Coming
-Cause & Effect
-Final Stand
-Purgatory
-Ascendance
Quick Links!
Dashing's Stuff!
Cop's Stuff!
CMV Network!
Social Media!
Site Threads!

CMV Presents: UnMatched Ep. 56 (#284) -Season Premiere-

Sunshine is backstage sitting alone in an empty hallway. Lisa Evans is slowly approaching him ready for an interview. Sunshine only stares with glassy eyes waiting for her to speak.

Lisa Evans : Sunshine, so sorry to come at you like this, I can't imagine what is going through your head, but could we get a few minutes of your time?

Sunshine nods.

Lisa Evans : Sunshine you suffered a loss at the hands of Tops Newsome in the match of the night. Luther also interfered in that match. He has challenged you to a First Blood Match at Ground Zero but as you may have seen his circus has turned their back on him. Anything you'd like to say?

Sunshine : Luther, you have now only just found out that blood is not thicker then water, and that family can cross you quicker then the masses on the streets. I accept your challenge, Luther. But I'm not just coming for blood. I'm going to put you into the ground.

Lisa Evans : Sunshine you have known Kristen for such a long time, even before CMV, and now she has left your side after a vicious attack last season at Climb 2 Fame, what are your current thoughts right now?

Sunshine : That she's right. I'm not the same Sunshine anymore. I am different. I remember wishing I could feel pain, and now here I am, feeling it. I remember going into that tournament, confident, but there I was after it, a loser and ripped off. She is right. But Lisa… Why am I still smiling? When I look inside myself, I see the good, I see the bad, I see the ugly, I hear many voices telling me to do this, to do that. My mind is endless, and yet all I have is this smile now. I thought I'd be able to have more then that. But the thing with Kristen is… I loved her… I thought that we were a never ending unit. Yet here we are hahahaahaaaa. You hurt me when I needed you. You hurt me when I needed you the most. And now…

Sunshine stands up and walks away.

Sunshine : We're both alone.

Camera fades to black.
_________________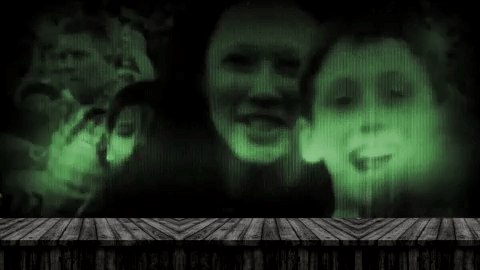 Data Resets : 1

Main Event Star!





Posts

: 1016


Join date

: 2015-03-10


Age

: 20


Location

: Australia


Humor

: Dark



The emotional turmoil that sunshine must be going through after what happened with Kristen has certainly made this feud even deeper as a result. You and Maurie have made this feud worthwhile of a first blood match and I've really enjoyed it as of now.

Another great promo in what is sure to be one piece of the puzzle in sunshines development. Good job!
_________________
Matthew wrote: Hayden is so much better than Schmidty in every way.
Admin





Posts

: 7121


Join date

: 2015-03-09


Age

: 21


Location

: MizTV


Humor

: Making Sons uncomfortable




---
Permissions in this forum:
You
cannot
reply to topics in this forum