Fusion & Genesis PPV List!
-Battlescars
-Anarchy Rulz
-Retaliation
-Deathwish
-Requiem
-Exodus
-Validation
-Sacrifice
-CyberSlam
-Dark Carnival
-Point Break
-Regicide
-Wild Card
-Absolution
-Emergence
-Home Coming
-Cause & Effect
-Final Stand
-Purgatory
Quick Links!
Dashing's Stuff!
Cop's Stuff!
CMV Network!
Social Media!
Site Threads!

Himsy shimsy bimsy whimsy, here I come to mimsy flimsy.  Last year was long hard year for Shanaz.  He bought iron mine and evil brother try to take mine and say "Your mine mine mine" but Shanaz try to stop and say "Mine mine mine mine".  Also Shanaz became celebrate film star in Europe east and Australia west.  Lerms and germs go crazy for Shanaz in drama drama drama role of spectacle detective who solve crime of missing toothpaste.  

And hibs and bibs jump up and down on bed for comedy Shanaz when he fall down long flight of stairs at airport and then tumble over and look at camera and say "Look like Shanaz have to step it up".  Shanaz have to sign autograph for two straight week in China province and not even time to eat favorite dish of greenie beans and spaghetti-o's.  Shanaz have hard long year.  Shanaz wrote poems erotic about affair of love with steamy sultry sultan daughter Ms. Shobla Nikklasson.  Shobla Shanaz marry for six month of sailboat and jet ski and paddle boat honeymoon but then realize Shobla enjoy peanut butter jelly and Shanaz prefer jelly peanut butter.  
So.  Shanaz climb little mountain and get to top and open arms and sing out song to world but no one hear because Shanaz alone but Shanaz sing anyway and then duck appear and quack and Shanaz say "Yes."  Windy dindy long long bang a gong year for Shanaz.  Shanaz and evil brother Ahnaz Shandoni make friends after iron mine kerfuffly and go out for noodles and tell jokes about things.  "Knock knock" say Shanaz.  "Who there?" say Ahnaz.  "Amos" say Shanaz.  "Who Amos?" say Ahnaz.  "Amos quito bite Shanaz ankle" say Shanaz and both collapse out chair in giggly wiggly laughing time and then owner come over with big frown and say "You disturb other noodle eaters" and Shanaz and Ahnaz crawl out into city and take taxi home.  Shanaz play in world Bingo championship and come in 24 place and earn tiny bit money and buy lifetime supply of nail polish.  Never know.  Shanaz have good happy year but Shanaz miss wrestling time friends.  Shanaz return to offer services like get coffee and read newspaper and make great match.  All friends at Shanaz new debut match get free bag of grain.  See soon hobsy dobsy.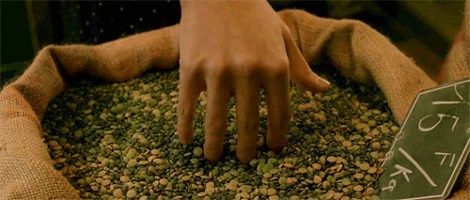 Jobber





Posts

: 88


Join date

: 2015-07-30



Main Event Star!





Posts

: 3229


Join date

: 2015-03-09




_________________
Luther Thunder: 1x European Champion
Rashad Rockwell:1x Tag Team Champion with Kidd Campbell
Elijah Stewart: 1x Tag Champion with DJ Moore, 2x Alpha World Champion, 2018 Match of the Year, 2018 Attire of the Year, 2018 Face of the Year
Jimmaurie Williams:  2x CMV International Champion. Debut Episode 109.
Parker: 1x European Champion
Anthony Brown: 1x Television Champion
Miles Kelly: 1x Longest Reigning Rising Star Champion


Main Event Star!





Posts

: 3510


Join date

: 2015-08-18


Age

: 15


Location

: Near Earth


Humor

: South Park



just when you think him dead

what a blessing
_________________
1x CMV Anarchy champion
1x CMV Tag Team champion
Bludgeon
1x Mr. Money in The Bank, 2x World Heavyweight Champion, 1x United States champion, 2x CMV World Tag Team champion, Glammy award for Feud of the Year, Glammy award for Tag Team of the Year (W/Borton), 2x Glammy Award for Heel of the Year
Xander Slate
HOW WAS HE NOT A WORLD CHAMPION!?
Admin





Posts

: 5511


Join date

: 2015-03-08


Age

: 21


Location

: The Hood


Humor

: Knock knock!



Main Event Star!





Posts

: 2856


Join date

: 2015-05-13


Age

: 19


Location

: Ontario, Canada


Humor

: Dashing's jokes



The next CMV hall of famer???
_________________
Ryan Kent
1x NXT champion
Former money in the bank holder!
1x CMV Alpha champion
1x Undisputed champion
1X NXT tag champs
1X CMV Tag Champs
1x Hardcore Champion
1x International champion
2x Light Heavyweight champion
The man with the most title defences in CMV history!
CMV second ever grand slam champion!
Sean Kent
1x Fusion tag champs
Main Event Star!





Posts

: 915


Join date

: 2015-03-28


Age

: 17


Location

: West Midlands,England


Humor

: Dark Humor




---
Permissions in this forum:
You
cannot
reply to topics in this forum