Fusion & Genesis PPV List!
-Battlescars
-Anarchy Rulz
-Retaliation
-Deathwish
-Requiem
-Exodus
-Validation
-Sacrifice
-CyberSlam
-Dark Carnival
-Point Break
-Regicide
-Wild Card
-Absolution
-Emergence
-Home Coming
-Cause & Effect
-Final Stand
-Purgatory
-Ascendance
Quick Links!
Dashing's Stuff!
Cop's Stuff!
CMV Network!
Social Media!
Site Threads!

Mac : Hi guys, I'm  Mac Thompson backstage,  STILL here in CMV and we are live for the 100th episode of Monday Night Fusion, the 1st episode of Season 5 and what a card we have, Live from Louisville, Kentucky….

An unknown theme on Fusion begins….

Mac : Huh, back to ringside i guess.

The theme plays through the P.A system, people shocked to see a familiar face in CMV, but never on this show…



Dashing : Is that….Is that, No it can't be….It is, it's Pandora.. what the hell guys.

Pandora twitches in the ring and begins to speak…

Pandora : I'M BAAAAAAAAAAAAAACK…..Hahahaha remember me, The Gremlin, Oh you thought I was gone, no no no, NOOOO!!!! I was cast away, I was promised big things, but like most Puppets, I was thrown away in the trash… I was used, abused and violated, but you see I'm The Puppet of Mass Destruction and I'm sure you are all wondering why I'm here, Well This Puppet….that being me, was Sick and tired of being abused and decided I wanted a puppet of my own, that's right… The Puppet has become The Puppet Master so to speak, don't get me wrong I know who the real Puppet Master is and I`m still loyal to him…Right Top's…. But I've been set free. Free to do whatever I want, So I'm here on Monday Night Fusion to properly introduce to you my very own Puppet, The Gargoyle of Destruction, So without further ado…..I give to you DAEMION!!!!!

Daemion`s theme plays throughout the P.A system as the fans gasp in awe



Dashing : Oh my, Will you look at the size of this monster,.

Daemion slowly walks down the isle and enters the ring, where he stands next to Pandora.

Pandora : HAHAHAHAHAHA LOOK AT HIM!!!!.... TAKE A GOOD HARD LONG LOOK. Fusion roster welcome to the pits of hell, you really think Ted Dickens was the mastermind behind bringing Daemion here, he had a small role yes but IT WAS ME, I PULLED THE STRINGS HAHAHAHAHA…. Now I get to sit back and watch my Puppet destroy anyone and everything in it's path, only I can control him …. But do I really want to contol him, hahahaha why not let him run wild and cause mayhem and wreak havoc everywhere he goes. You all saw his debut at Retaliation, just look what happened to that little man known as Cletus, he was dissected and was forced to submit to some MIND CONTROL…… But that was just a small fraction of what Daemion has in store and tonight he makes his Fusion debut against Eddie Sun, As my Master once said…. NO STRINGS ATTACHED ahahahahaaaaa, Well Daemion has No Strings Attached and we might just bare witness to his VIRUS SLAM.

Pandora turns to Daemion and begins laughing as he looks at her and then looks at the hard camera and does the cut throat taunt


and the scene fades..
Last edited by 316topher on Sun Oct 29, 2017 12:27 pm; edited 1 time in total
_________________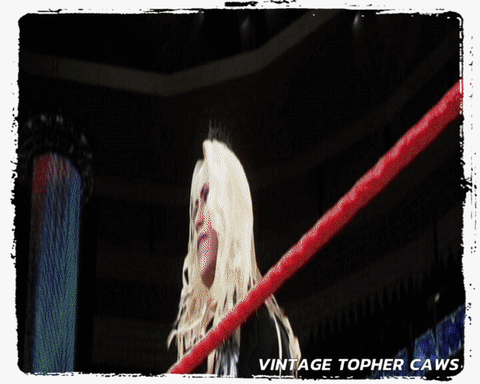 Main Event Star!





Posts

: 4971


Join date

: 2015-12-11


Age

: 99


Location

: (NEAR)... Leeds, England


Humor

: yes :D



This was

Well

GLORIOUS

No but this was an interesting turn of events, I look forward to seeing how Pandora handles this behemoth
_________________
1x CMV Anarchy champion
1x CMV Tag Team champion
Bludgeon
1x Mr. Money in The Bank, 2x World Heavyweight Champion, 1x United States champion, 2x CMV World Tag Team champion, Glammy award for Feud of the Year, Glammy award for Tag Team of the Year (W/Borton), 2x Glammy Award for Heel of the Year
Xander Slate
HOW WAS HE NOT A WORLD CHAMPION!?
Admin





Posts

: 5568


Join date

: 2015-03-08


Age

: 21


Location

: The Hood


Humor

: Knock knock!




---
Permissions in this forum:
You
cannot
reply to topics in this forum