Fusion & Genesis PPV List!
-Battlescars
-Anarchy Rulz
-Retaliation
-Deathwish
-Requiem
-Exodus
-Validation
-Sacrifice
-CyberSlam
-Dark Carnival
-Point Break
-Regicide
-Wild Card
-Absolution
-Emergence
-Home Coming
-Cause & Effect
-Final Stand
-Purgatory
Quick Links!
Dashing's Stuff!
Cop's Stuff!
CMV Network!
Social Media!
Site Threads!

We com back from commercial break and we see Quillow are in there dressing room discussing tonight's match-up and other things


Willow : I'm shattered Quinn, that celebration night we had was the best one yet, Plus  you managed to get VIP tickets too, don't know how, but it was awesome.

Quinn : When your Champ, you get all the good stuff, Willow. You see when Dynamite was Champ, her reign was pointless, who did she beat, some ogre who had a faulty jaw, glad she finally fixed it though. Or how about Cooper, I know she was Champ cuz I took it from her and easily I might add…. But I just cannot remember her doing anything with it, her title reign was as impressive as Tommy Tawfik's career.

Willow : Savage…. But you can back it up, I mean just look at your resume… Former Vixen's Champ… Vixen's mini Royal Rumble winner…. Current CMV Woman's Undisputed Champion and the hit list is mounting up too… Like you said, you Beat Cooper to become Champ, you made Kristen tap for the 1st time in her career, you beat Dawn Bryan, Then you humbled Jade Dynamite, her huge return to CMV and the talk of once again ruling "her division" lol. Look what happened you defused the situation and Jade blew up in more ways than one. Not forgetting your most recent title defence against not one, but two opponents at Climb2Fame, Cooper and Cassie both failed miserably, They came out here calling you names and said they were bringing home the gold…. Reality check, they couldn't get the job done and look at them now… You truly are The Queen…. Oh did I tell you that you have a match tonight against Fury.

Quinn spits out her water in shock…

Quinn : WHAT???

Willow : I told you at the party, remember….I'm sure I did.

Quinn : WHAT THE HELL, I just successfully retained my title against 2 bitches who can't even lace up my boots, now I have this on the 1st day of the season….Jesus, I'm hurt, you know how painful a cunt punt is…. What is Laura bloody thinking..

Willow : Don't worry Quinn, you got this…

Quinn : I know I do,  I've beaten Fury before inside Hell in a Cell,  but this isn't fair dammit. I'm The Queen of Bitchslaps… Where's my days rest, seems like the women are all jealous of me, even the GM wants to stick it to me…..

Willow : Please Quinn, calm down….

Quinn : Listen, I respect Fury she's got like three or four moves and two of `em are her middle fingers, sure she run riot through the Intercontinental division, but if she think she's coming for my title, then she's got another thing coming, I'm the best damn Undisputed Champion of all time, better than Cooper, better than Dynamite, better than Cassie…. Fury get ready to be added to the hit list.
_________________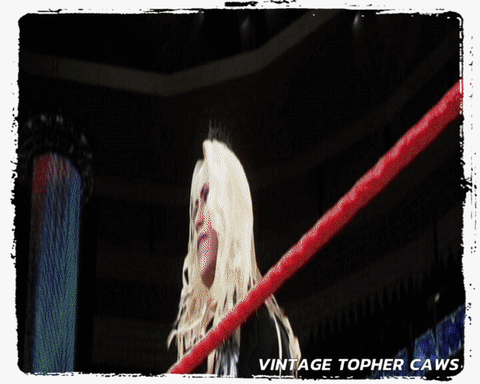 Main Event Star!





Posts

: 4813


Join date

: 2015-12-11


Age

: 99


Location

: (NEAR)... Leeds, England


Humor

: yes :D



Always expect to see some great moments of savagery in a Quinn promo and this was no different. You and Fury have done a good job in your respective promo's building up this Main Event matchup. Keep up the good work Toph!
_________________
Matthew wrote: Hayden is so much better than Schmidty in every way.
Admin





Posts

: 7084


Join date

: 2015-03-09


Age

: 21


Location

: MizTV


Humor

: Making Sons uncomfortable




---
Permissions in this forum:
You
cannot
reply to topics in this forum