Fusion & Genesis PPV List!
-Battlescars
-Anarchy Rulz
-Retaliation
-Deathwish
-Requiem
-Exodus
-Validation
-Sacrifice
-CyberSlam
-Dark Carnival
-Point Break
-Regicide
-Wild Card
-Absolution
-Emergence
-Home Coming
-Cause & Effect
-Final Stand
-Purgatory
-Ascendance
Quick Links!
Dashing's Stuff!
Cop's Stuff!
CMV Network!
Social Media!
Site Threads!

It's the premier episode of new season of Ferocity, the fans are excited for what's bond to be a ratings breaking episode. The cameras follows the Alpha Female as she roams the hallways of the arena, she's been called for an interview with Lisa Evans. But when she got to the interview area she was greeted by the sight of Lisa Evans waiting with two security guards. Fury storms on over and Lisa Evans can clearly be seen tensing up as Fury was face to face with her.
Fury:
What the hell is this?! What you guys want?!
Lisa Evans:
After our last interview Miss Sampson believed its best that I don't interview you without security personnel accompanying me.
Fury just looked over both the men that were charged on keeping Lisa protected, suddenly she laughed for a moment before turning deadly serious.
Fury:
You know i can just as easily whoop their asses too, so just spill it. Ask what you need to ask so I can get on with my night.
Lisa Evans:
What does it mean for you tonight that you will main event the first episode of the new Ferocity season, especially since you'll be in the ring with the current women's undisputed champion Queen Quinn-Belle?
Fury:
It seems that Sampson wanted to make the first show end with a bang and she's bringing out the big guns. But for me it means I get to one on one against Quinn after over a year since our last bout, i've been getting asked alot 'when are you going to go up against Quinn again' and for all those that asked that, it's happening tonight.
The Alpha Female turned her attention to the camera staring down into it before continuing.
Fury:
Now Quinn i'm not gunna waste time here and talk crap, I warned everyone at the end of last season that 'Everyone is Next' and it seems Sampson wants to put you in front of me first. Now you might have beaten me in our last fight but we both know that i'm a very different Fury than what i was back then. What happens in the ring tonight is nothing personal, I've gained respect for you seeing what you achieved last season. Your just the one that was picked to be my first match of the season. But let me make one thing clear if your little sidekick Willow dare to show herself at anytime, before, during or after our match i'll consider that an act of provocation. And you seen what happened to Steel when she made that mistake.
Done for now Fury turned her attention back to Lisa Evans and her security, flipping the guards off before hitting one with a stunner, the other tries to grab the Alpha Female from behind only to receive a kick to the gut and a stunner of his own. Lisa had long ran off leaving Fury and the downed security as the screen fades to black.
_________________
My CAW's:
Fury- First ever Womens Grand Slam Champion. 2x CMV Vixens Champion 1x CMV Womens IC Champion, 1x CMV Womens Tag team Champion, 1x CMV Womens Hardcore Champion.
Grid & Animal- The Blood Brothers- 1xTornado Tag Champions
Gavin 'Extreme' Wheeler- The Wanderers -1XTag Team Champion with THE BISH
Jenny Wheeler
Takeshi Matsumoto- New Orient Express -1xTag Team Champion with Mr Showtime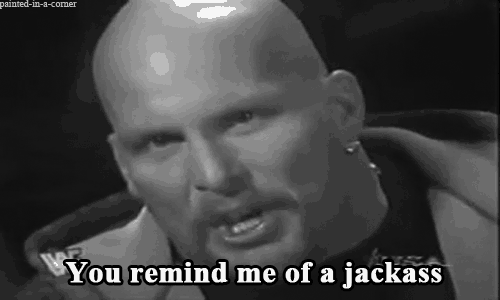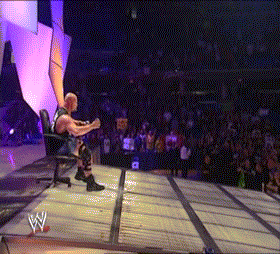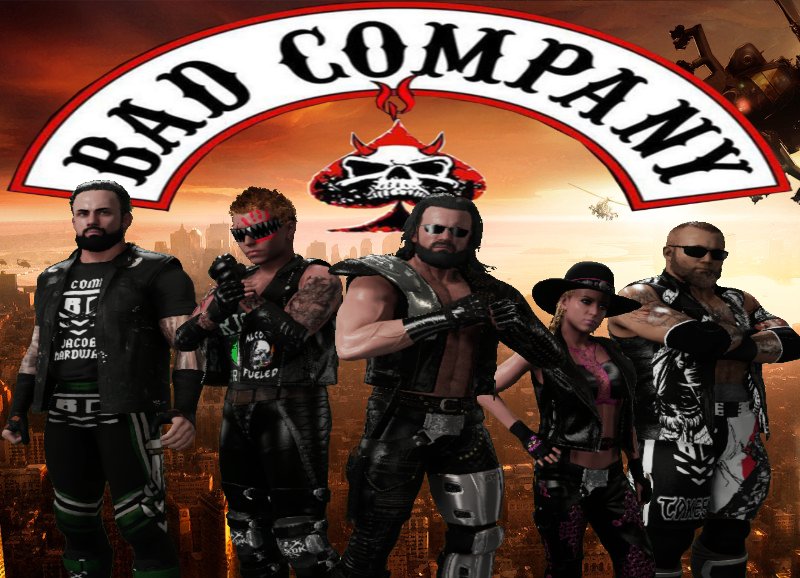 Main Event Star!





Posts

: 570


Join date

: 2015-12-12


Age

: 25



Solid promo Fury. It's going to be an awesome match I can only hope.
_________________
Matthew wrote: Hayden is so much better than Schmidty in every way.
Admin





Posts

: 7114


Join date

: 2015-03-09


Age

: 21


Location

: MizTV


Humor

: Making Sons uncomfortable



Fury was surprised to find Mac Thompson approaching her for an interview instead of Lisa Evans, she knew an interview was coming after she put down the reigning Womens Undisputed champ last week.

Fury:
Spill it why the fuck are you here instead of Lisa and her meatshields?!
Mac: Savage Quinn got to her... don't want to go into the details.
Fury:
Ah i see Quinns taking out her lost on her, why am I not surprised. Bitchy Quinn Belle mad that I beat her despite her little lacky Willow distracting the ref. Bet she's saying that the lost means nothing to her too. You know what I enjoyed wiping that smug look off her face, she was too caught up in the past thinking that just because she beat me at Purgatory for the belt years ago that she could beat me again. She was wrong, having Willow with her, using a chair she couldn't beat me this time. Quinn can say all she wants that she still has the belt but that doesn't change the fact I won the rubber match, i showed that Kitty can be beaten i don't need to take her belt to prove it.
Mac:
Well tonight you get to square off with Willow, chance to put down both halves of Quillow down.
Fury took a swig of her root beer.
Fury:
I was hoping for someone new, I already put her down at near the end of last season. Qulliow fell when I pinned Quinn for the 3 count last week. Whats the point in fighting her again, I can tell you right now I can't be arsed about her, can't be arsed about this match I might as well go home. But Laura booked it so i'll fight but i'm not going to waste my energy i'm just gunna take it easy. Should Willow get lucky then Quinns just gunna look foolish that she tried everything and failed.
_________________
My CAW's:
Fury- First ever Womens Grand Slam Champion. 2x CMV Vixens Champion 1x CMV Womens IC Champion, 1x CMV Womens Tag team Champion, 1x CMV Womens Hardcore Champion.
Grid & Animal- The Blood Brothers- 1xTornado Tag Champions
Gavin 'Extreme' Wheeler- The Wanderers -1XTag Team Champion with THE BISH
Jenny Wheeler
Takeshi Matsumoto- New Orient Express -1xTag Team Champion with Mr Showtime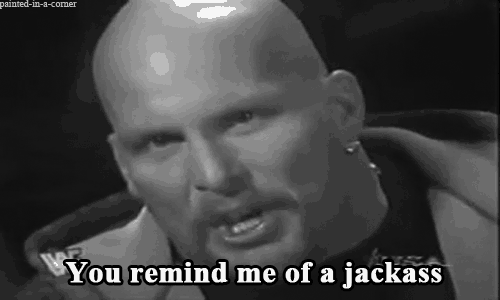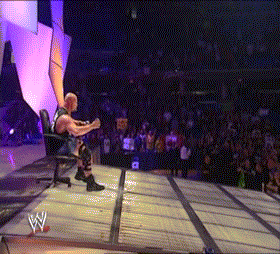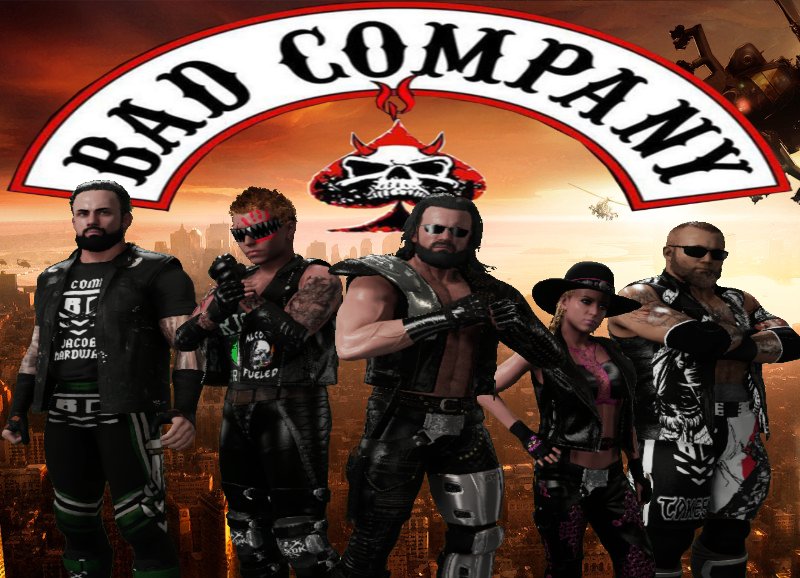 Main Event Star!





Posts

: 570


Join date

: 2015-12-12


Age

: 25




---
Permissions in this forum:
You
cannot
reply to topics in this forum