Fusion & Genesis PPV List!
-Battlescars
-Anarchy Rulz
-Retaliation
-Deathwish
-Requiem
-Exodus
-Validation
-Sacrifice
-CyberSlam
-Dark Carnival
-Point Break
-Regicide
-Wild Card
-Absolution
-Emergence
-Home Coming
-Cause & Effect
-Final Resolution
-Purgatory
-Ascendance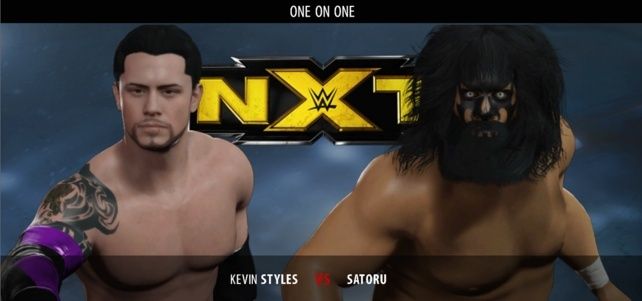 After returning to action last week on NXT after over a months leave, Kevin Styles will be looking to pick up a big win tonight against one of the money in the bank contenders and the man that gave Leo Cruz his first TELEVISED loss, Satoru. Satoru knows he has a reasonable chance of walking out of Climb 2 Fame, Mr Money in the Bank if he plays his cards right, and tonight could be a chance to pick up some strong momentum as we kick off the go home show before Climb 2 Fame.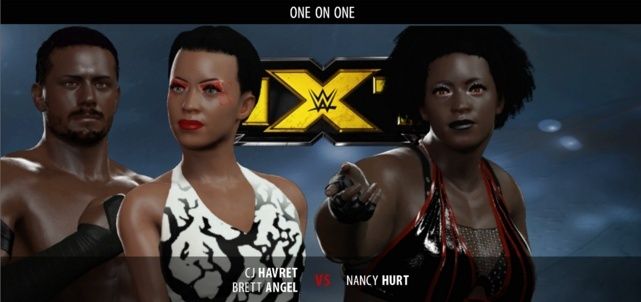 Tonight will be CJ Havret's Televised in ring debut as she takes on the monster of a woman, Nancy Hurt, Brett Angel will be repaying the favor tonight as he accompanies his fellow Halo member down to the ring as she looks to pick up some much needed momentum for Halo, however, this is no easy mountain to climb as Nancy Hurt will put everything on the line to get the win here tonight, we've seen her fly through the air, and use her brute strength, winning tonight will be no easy task for CJ.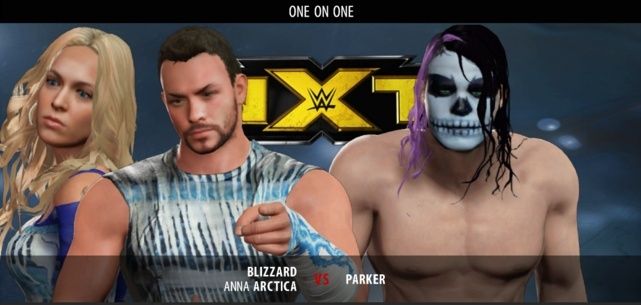 Last time these two fought, it ended in controversial fashion when Anna Arctica pulled the ref out of the ring to break up a match ending pinfall in a European Championship Number One Contenders Match, tonight, Parker is the man with the momentum, as he looks onto a Money in the Bank match this Sunday where he could walk out Mr. Money in the Bank, will he once again be thwarted by Blizzard, or will he get his revenge tonight?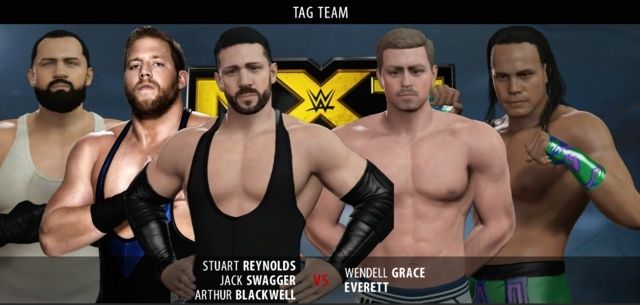 Not only do we see a new debut tonight in the form of Everett, but we see the return of a former NXT Tag Team Champion, Jack Swagger as they look to get intertwined in the ongoing feud between Stuart Reynolds and Wendall Grace, both of whom will most likely face eachother this Sunday at Climb 2 Fame, but tonight, only one team will get the win, Wendall will be looking to continue his run here on NXT with another win, while Stuart will be looking to turn the tides after a disappointing defeat to Bryan Sanders on his debut.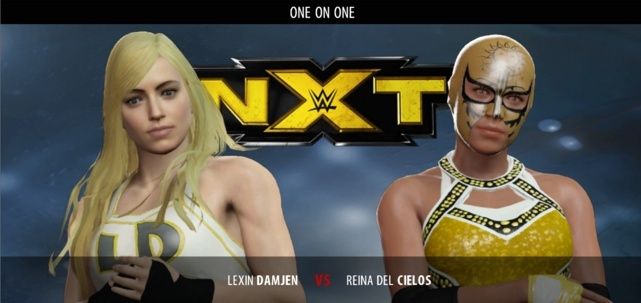 In another important match heading into Climb 2 Fame, we see Reina Del Cielos in action on UnMatched for the first time since her crippling defeat to Lexin Damjen in the first round of the NXT Womens Championship Tournament, and if the match is even half of what it was the first time, we'll be in for a treat. Lexin as of now is without a match at Climb 2 Fame, and just needs to keep on winning to try and earn her spot on the stacked card.
NXT European Championship Match
Vs
Gerald Foster
Who is Gerald Foster? Nobody knows. All we know is that he'll be making his debut tonight after Kane revealed that Bryan Novak would be forced to defend tonight, in hopes that he does not make it past Climb 2 Fame as European Champion. This Gerald Foster character will have to have some ability behind him, otherwise he'll stand no chance against the longest reigning Champion in CMV history.
Six Man Elimination Tag Team Match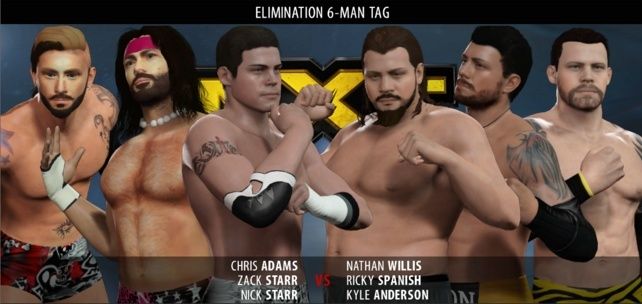 As per the request of the NXT General Manager Kane, Chris Adams will not only be competing tonight, but again on the house show against Marko Punish, before defending against Nathan Willis at Climb 2 Fame, however Adams will not stand alone, as the Starr brothers come to his aid in tonights match, they'll be teaming against Chris Adams' opponent at Climb 2 Fame this Sunday, Nathan Willis, and the duo of Kyle Anderson and Ricky Spanish, The Dream Team.
Climb 2 Fame Card So Far
In No Particular Order
Chris Adams Vs Nathan Willis
Bryan Novak Vs Eclipse
Leo Cruz Vs Zack Starr
Jade Dynamite Vs Rose Punish
Money in the Bank Ladder Match (Marko Punish, Satoru, Akira, Parker, Michael King)
The Saints Vs The Bringers of Despair
The Dream Team Vs Halo
Stuart Reynolds Vs Wendall Grace
Incomplete
_________________
Matthew wrote: Hayden is so much better than Schmidty in every way.
Admin





Posts

: 6328


Join date

: 2015-03-09


Age

: 20


Location

: MizTV


Humor

: Making Sons uncomfortable



it's been so hard for me to keep up lately
idk who half these people are </3
but bless their hearts
_________________
I miss DSD, he was holding it down with the awesome promos last season
also why did leona die after she lost in the tournament
_________________
Both of Starr's attire work fine
_________________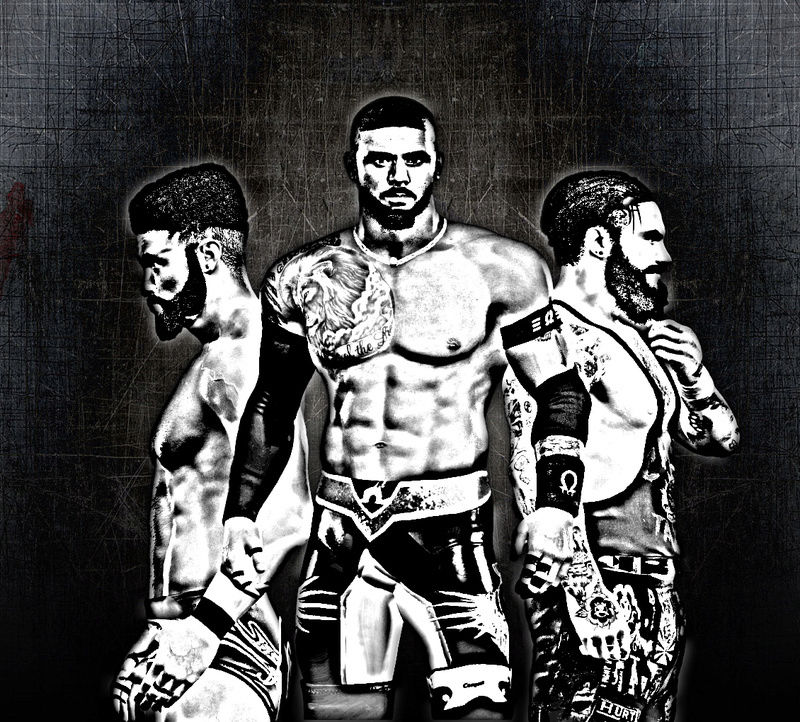 Main Event Star!





Posts

: 836


Join date

: 2015-07-19


Age

: 20


Location

: Hopewell, Virginia



DSD did a promo like two days ago
_________________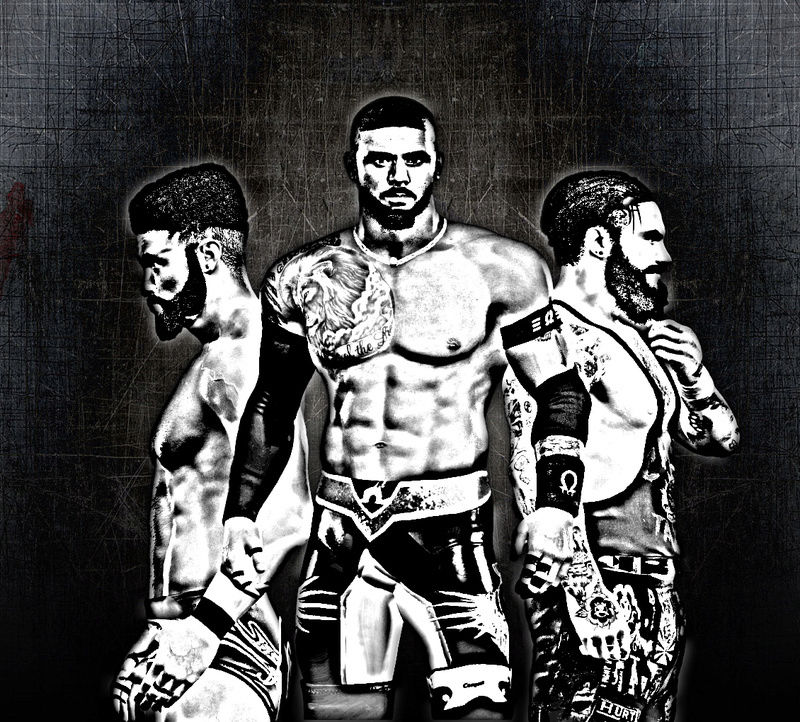 Main Event Star!





Posts

: 836


Join date

: 2015-07-19


Age

: 20


Location

: Hopewell, Virginia



Cashing in on Novak tonight
_________________
Accomplishments :

2018 Heel of the Year as Schmidty
2018 Newcomer of the Year as Schmidty
2018 Face of the Year as Bob Luger
2018 Promoer of the Year
1x European Champion as Schmidty
2x United States Champion as Schmidty
1x Undisputed Champion as Schmidty
2x Alpha World Champion as Bob Luger
1x Tag Team Champion as Murdoc
1x Tag Team Champion as Freddy Osborne
2x Light Heavyweight Champion as Billy Weaver
1x Light Heavyweight Champion as Bryce Hurt
RAW POWER
Main Event Star!





Posts

: 3455


Join date

: 2015-09-19


Age

: 21


Humor

: Neville thinking he could keep up with Enzo.



ChildishGent wrote:DSD did a promo like two days ago
but was your heart into it
_________________
The Angelic Cyborg wrote:

ChildishGent wrote:DSD did a promo like two days ago

but was your heart into it
Furthermore, how did it make you FEEL?
---
Permissions in this forum:
You
cannot
reply to topics in this forum