Fusion & Genesis PPV List!
-Battlescars
-Anarchy Rulz
-Retaliation
-Deathwish
-Requiem
-Exodus
-Validation
-Sacrifice
-CyberSlam
-Dark Carnival
-Point Break
-Regicide
-Wild Card
-Absolution
-Emergence
-Home Coming
-Cause & Effect
-Final Stand
-Purgatory
-Ascendance
Quick Links!
Dashing's Stuff!
Cop's Stuff!
CMV Network!
Social Media!
Site Threads!

As Friday Night Genesis continues, the PA System starts playing as the man himself, Jaquan Shay, comes out to a halting exaltation of Boos and Hisses. Jaquan slowly walks down to the ring, staring mostly at the ring, a few glares to the crowd. He get's in the ring, with "You Suck" chants going throughout the arena. He just goes and sits in the corner, sitting on the 2nd to last turnbuckle, with a mic in his hand.


So here's the question on everyone's mind; Where is Jaquan Shay going now? Well, I'll say this, I ain't going to no developmental or some wish-boned brand with top-tier talent to shrink me down to size. I am here to stay. But now, I'm not going for the Anarchy Championship, I'm not going for the Alpha World Championship. I'm going for the International Championship. Because after some "delegations", I can now say that the title picture for the International Championship is working into my favour, to say the least. Now I know management is gonna say that I can't do this because a lot of people work their boozums off to get to the title picture, and all I gotta say is that is utter bullshit.

The crowd continues to boo on, as Jaquan just looks down at the mic, then looks at the crowd, which silent down a bit, almost scared of Jaquan Shay.  The Former Anarchy Champion just looks around, looking lost in his head.

You have to understand, I am probably the hardest worker on Friday Night Genesis to this day, and sure I took my stride as Anarchy Champion, but now the dust settles and I have to find my own road again. And I don't care who I have to face, whether it be Pierre Thompson, Guri Sukonov, anyone!!

As those words were slurred out of Jaquan, the PA System plays again as the slight jeer of the crowd goes loose, as Paul Heyman of all people comes out to the ring. Not surprised at all of Heyman's presence, Jaquan stands up, staring a hole through Paul. Paul just looks at him...then slowly claps at the speech Jaquan gave. Before grabbing a mic, continue to smirk at Shay.

Mr Shay, allow me to introduce myself. My name is Paul Heyman. And I am the advocate for the Russian Revolutionary of Professional Wrestling, the Gatekeeper of CMV Friday Night Genesis, Guri Sukonov!!

The crowd cheer Heyman on, with some slight boos around the ring. Jaquan rolls his eyes in despair of what is about to come out of Heyman's mouth, knowing he's going to have some competition on the mic tonight.  

Jaquan, I know you came out here with a backup plan, coming out here, DEMANDING a championship match against whomever it may be for the International Championship!! But here's the blockade of sorts for you. My client, Guri Sukonov, is awaiting his rematch for the championship he never lost! And if he did, why did the man holding it run off like a scared little puppy, with his tail behind his legs? Because he knew come next season, he'd have to put up or shut up against Mr Sukonov!

The crowd continue to support Paul, Jaquan just looking disgusted, as he goes to the opposite corner of the ring, now sitting on the top rope, almost stalking Paul Heyman.

I'm sure you don't care about what I have to say and that's okay. I just want you to know the beating you are going to get from Guri Sukonov is going to be more severe than what American Justice, Desolation AND Adam Valentine put together. Guri Sukonov has defeated Bison, Duo Maxwell, Marcantel, and countless others. You are putting your career on the line when signing a match with Guri Sukonov because, in all honesty, he is going to destroy you. And when he does, YOU will be that scared little puppy, limping away while the leader of the pack, Guri Sukonov, reclaims his throne as THE INTERNATIONAL CHAMPION!!

The crowd then cheer on the Russian Goliath, chanting "Guri Sukonov" on and on, making Jaquan grow tired of hearing the name. He then stands up, hopping off the top rope. He stands face to face with Heyman, trying to intimidate the man. Before he said....

…..Who are you?

Seriously, who are you? Because Paul Heyman doesn't ring any bells to me. All I see is some scared little water boy, fantasizing about how Guri Sukonov is going to beat Jaquan Shay. Because Paul, I'm not scared of Guri Sukonov. I thrive on the challenge that is Guri Sukonov. And do you think I care what Guri Sukonov stands for? Or what he does? I could care about Marcantel more than I could care about Guri Sukonov. Because everyone sees him as this monster, this behemoth. He's beaten carcass after carcass after carcass. And now, he's gotten to the Golden State Warriors of CMV. He's gotten to the killer of Jimmaurie Williams. He's gotten to JAQUAN SHAY!!

The crowd boo on Shay, as he just continues to look on at Paul. The advocate of Sukonov just chuckles, as he starts to walk out of the ring, before Jaquan grabs him by his collar and tie, dragging him to the corner he was sitting in, before walking back to the middle of the ring, looking at Paul, as Heyman just quivers in fear, looking at Shay.

And I don't care whether it's you or someone else wanting to praise the almighty Lord that is Guri Sukonov, you and he are going to get on your knees and praise me for beating this so-called Giant-Killer. For killing Guri Sukonov.

And as the dust settled, the music hits and Jaquan slowly goes to Paul's corner. Heyman jumped out of his skin, crawling to the opposite side of the ring, as Jaquan just leaves the ring. He get's up to the stage, before flipping off the crowd and Paul, and then continuing to leave to the back, leaving a distorted and hurt Paul Heyman in the ring.  
_________________
"I am the one thing in life. I can control. I am inimitable. I am an original"


Jay Davis: 2x Light Heavyweight Champion
Jaquan Shay:2x Anarchy Champion
Guri Sukonov: 1x International Champion, 1x Alpha World Champion
Rey Furioso: 1x Rising Star Champion
Charlie Garfield:
Davina Blair:1x Women's Intercontinental Champion



Charlie Garfield is a god among men.

702 is better than any single one of us
Main Event Star!





Posts

: 1243


Join date

: 2016-07-18


Age

: 17


Location

: New York, Sahn!!


Humor

: Hellish



This was an interesting read, Shay certainly is a hard guy to like, cause he saved Jay but is still such a narcissistic cunt. I feel like you captured Heyman's persona well too, talking big but then becoming a coward when confronted.

Pretty sure 50% of this promo's text is Guri's name, lol
_________________
1x CMV Anarchy champion
1x CMV Tag Team champion
Bludgeon
1x Mr. Money in The Bank, 2x World Heavyweight Champion, 1x United States champion, 2x CMV World Tag Team champion, Glammy award for Feud of the Year, Glammy award for Tag Team of the Year (W/Borton), 2x Glammy Award for Heel of the Year
Xander Slate
HOW WAS HE NOT A WORLD CHAMPION!?
Admin





Posts

: 5568


Join date

: 2015-03-08


Age

: 21


Location

: The Hood


Humor

: Knock knock!



c`mon was only used like 15x
_________________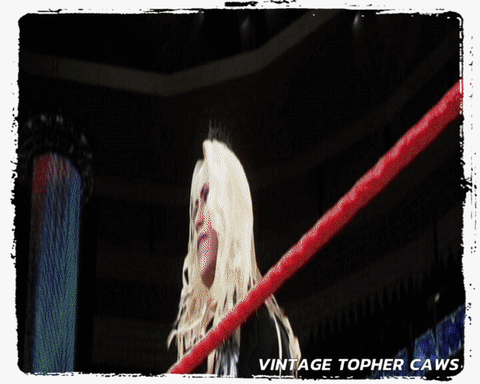 Main Event Star!





Posts

: 4971


Join date

: 2015-12-11


Age

: 99


Location

: (NEAR)... Leeds, England


Humor

: yes :D




---
Permissions in this forum:
You
cannot
reply to topics in this forum