Fusion & Genesis PPV List!
-Battlescars
-Anarchy Rulz
-Retaliation
-Deathwish
-Requiem
-Exodus
-Validation
-Sacrifice
-CyberSlam
-Dark Carnival
-Point Break
-Regicide
-Wild Card
-Absolution
-Emergence
-Home Coming
-Cause & Effect
-Final Stand
-Purgatory
-Ascendance
Quick Links!
Dashing's Stuff!
Cop's Stuff!
CMV Network!
Social Media!
Site Threads!

END OF LAST SEASON . CLIMB 2 FAME

Kristen is walking around with a camera shouting "WHERE IS HE!?" as she walks down the hall way. She seems to be angry despite winning the CMV Women's Money In The Bank the night before. Kristen enters the medical room to see Sunshine sitting on a medical bed, being checked up on. This causes Kristen to explode and kick over all kinds of equipment, causing papers to scatter all over the room. Kristen paces over to the doctor and forces them to hold the camera. The doctor begins to film Kristen as she confronts Sunshine.

Kristen Page : Ohhhh noooo pooorrrr baby don't get up now hahaha. WE CAN'T HAVE THAT! You're pathetic, who even are you anymore!? Huh? ANSWER ME!

Kristen slaps Sunshine across the face as hard as she can. The loud slap echos through the room. Sunshine still remains silent.

Kristen Page : Who even are you anymore?... What... What even happened to you? WE used to be the fear in the dark. WE used to be the splinter underneath the skin of the machine, and now? You are just some guy. Tell me! WHO ARE YOU!? WHAT HAPPENED HUH!? You give up an opportunity because why? HAhHAHAAHHAHAahaaa WHY!? You were hit with a stick?

Kristen Slaps Sunshine twice more. Each one worse then the previous. Kristen walks towards the doctor, her eyes become glassy and a tear drips down her face..

Kristen Page : A long time ago we'd use to talk about sailing to the edge of the world as we watched the stars fall down. Haha you'd put your head in my arms and wonder if there was anything we could do. I said let's start a revolution and in the morning watch the new sunrise as the world ignites. Too bad one of the stars falling was you, Sunshine. The color has finally started to fade and now, all I see now is grey. Sunshine, You ever ask an alcoholic, why he was sick? Or why he went to rehab? They probably said to heal right? To get better… Well what I'm about to do is exactly that. I have known you for as long as I can remember but. I Have... loved you for as long as I can remember. BUT YOU ARE NOT MY SUNSHINE ANYMORE!

Kristen turns around in a sprint and pounces onto Sunshine in a fit of rage! Kristen rains down punches onto Sunshine as he remains still and refuses to defend himself. Kristen begins to scream into his face. "WHY ARE YOU MAKING ME DO THIS!? HUH!?" Kristen continues to attack Sunshine until she is pulled off by security guards. She begins to kick and scream as she is taken out of the room. Sunshine remains emotionless before the doctor drops the camera to help out Sunshine. A minute goes by before you see Sunshine fall to the group. Blood appears to be dripping from the bottom of his mask. Sunshine shoves the doctor away and tried to crawl out of the room. But once he's finally near the door Kristen appears once more and hits a KINSHASA straight to the side of the skull.

Kristen gets on the floor with an unconscious Sunshine. She puts his head in her arms and begins to sing.

Kristen Page : Little darling, it's been a long cold lonely winter. Little darling, it feels like years since it's been here. There goes the sun, there goes the sun,
and I say... It's all right....This is it now. You're life is flashing before your eyes and soon enough you'll understand that this... Is goodbye.
_________________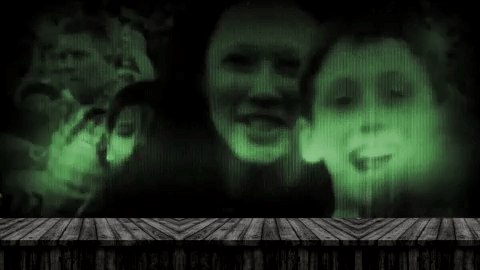 Data Resets : 1

Main Event Star!





Posts

: 1016


Join date

: 2015-03-10


Age

: 20


Location

: Australia


Humor

: Dark



Powerful.

What a great ending to what was once CMV's power couple in a weird, crazy kind of way. Fantastically written story from the most underrated promoer on the site. I am very much looking forward to what becomes of Sunshine after this huge turning point in his life. This has been a year in the making since they made their debut alongside Kane after iMPLOSION, Sunshine has always treated Kristen with the utmost respect, giving her all the power when they took over the show together, only to be left with his dome caved in after falling from the top. I'm very interested to see how Sunshine bounces back from this and how Kristen moves forward finally separating herself from him, after having her entire career up to now tied to him.

This'll be an interesting season for both of them.
_________________
Matthew wrote: Hayden is so much better than Schmidty in every way.
Admin





Posts

: 7118


Join date

: 2015-03-09


Age

: 21


Location

: MizTV


Humor

: Making Sons uncomfortable



_________________
Accomplishments :

2019 Heel of the Year as KLIQ (Bob Luger)
2019 Feud of the Year with Schmidty vs Johnny Sampson
2018 Heel of the Year as Schmidty
2018 Newcomer of the Year as Schmidty
2018 Face of the Year as Bob Luger
2018 Promoer of the Year
1x European Champion as Schmidty
2x United States Champion as Schmidty
1x Undisputed Champion as Schmidty
FIRST 2x Alpha World Champion as Bob Luger
1x Tag Team Champion as Murdoc
2x Tag Team Champion as Freddy Osborne
1x Rising Star Champion as RGP
FIRST 2x Light Heavyweight Champion as Billy Weaver
1x Light Heavyweight Champion as Bryce Hurt
Main Event Star!





Posts

: 3834


Join date

: 2015-09-19


Age

: 22


Location

: Hell


Humor

: Tunnel Snakes Rule



Main Event Star!





Posts

: 962


Join date

: 2016-06-10


Age

: 14



_________________
つ ◕_◕ ༽つ C9 TAKE MY ENERGY ༼ つ ◕_◕ ༽つ

Pierre Thompson: 1x International Champ
2018 Feud of the Year - Thompson v Slate
1x U.S Champ
D'angelo Prince: 2x Anarchy Champ

Camron Harris: 1x Rising Star Champ
Benjamin Black 1x Internet Champ

Midcard Playboy





Posts

: 283


Join date

: 2015-09-05


Age

: 27


Location

: Killa Cali



_________________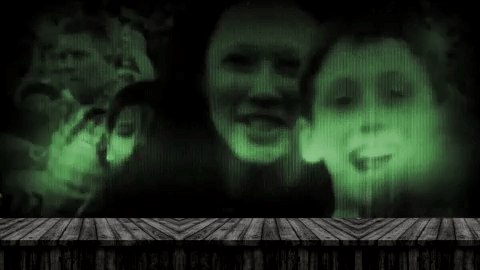 Data Resets : 1

Main Event Star!





Posts

: 1016


Join date

: 2015-03-10


Age

: 20


Location

: Australia


Humor

: Dark





Similar topics
---
Permissions in this forum:
You
cannot
reply to topics in this forum