Fusion & Genesis PPV List!
-Battlescars
-Anarchy Rulz
-Retaliation
-Deathwish
-Requiem
-Exodus
-Validation
-Sacrifice
-CyberSlam
-Dark Carnival
-Point Break
-Regicide
-Wild Card
-Absolution
-Emergence
-Home Coming
-Cause & Effect
-Final Stand
-Purgatory
Quick Links!
Dashing's Stuff!
Cop's Stuff!
CMV Network!
Social Media!
Site Threads!

It was just hours after the Climb 2 Fame Event and many of the CMV wrestlers were at the bar across the street from the arena. Cassie Maverick was amongst them, drinking bourbon and swallowing down her pride. "Fuck." she cursed after she had a big gulp. She starting to feel something...but she wasn't nearly drunk enough yet. She was still MAD. She lost what she thought would be her last opportunity to win the Undisputed Championship. What made it even worse was the fact that it was Kitty Quinn Belle that beat her too. This had understandably put Cassie Maverick into a very foul mood. Heaven help anybody who was foolish enough to pick a fight with her on this night. She was likely to snap even at somebody just wanting to say hi or attempt to cheer her up. When Cassie was like this, it was best to leave her alone.

Fury had gotten a little drunk herself at the hotels bar before she made her way to the bar that was across the street from the arena, she had a much better night than Cassie did. No one could say she wasn't a force to be reckoned with after she put down Samantha Steel in such dominate fashion. Fury entered the bar with a smug look on her face, she seen Cassie sitting at the bar, good she been looking for the Cowbitch it was about time she got rid of that box with the guns that native American guy handed to her way back. "Hey, I was told to give this too you" Fury said as she took a seat next to Cassie and slid the box across the bar and in front of the cowgirl.

Cassie blinked at the box. She couldn't believe what she saw. Her father smoked cigars and this was very brand he used to buy. She opened to box to see her father's pistols inside. Had Cassie not been drunk, she may have been grateful. But she wasn't thinking clearly at the moment. The alcohol fogged her mind. She thought Fury might have somehow stolen the revolvers or maybe was using them to hold some sort of leverage over her. Fury was close enough...too close and the Cowbitch couldn't resist the urge to attack her. She smirks and grabbed the bottle of bourbon as though she was going to pour herself another glass. But Cassie suddenly surprised everyone when she smashed the half empty bottle over Fury's face, cutting her eyebrow pretty badly. "Bitch! Where'd you get these!?" Cassie screamed at her old enemy making everyone in bar jump. She had snapped in a terrible fashion and if this fight wasn't stopped soon, someone might end up dead.

In a way Fury was lucky that she only got cut a nasty gash on her eyebrow, she could have been blinded instead by the shattered glass. The attack surprised her making her stumble of her chair and clutching her face. Blood pouring from the gash as the Cowbitch screamed at her, Cassie had snapped but she made a mistake in snapping at Fury. "Fuck you, you jackass!" The Alpha Female snarled as she as ploughed into the smaller vixen with a spear, splintering a few chairs with cassie's body before they both landed in a heap on the floor.

Cassie was stunned and had the wind knocked out of her for a moment. Fury had the advantage now, but the cowbitch wasn't willing to give up just yet. She managed to reach out and grab what was left of a chair and smashed it over Fury's head. It was enough to force Fury off of her before some people stepped in to pull them apart. What ever hints of an alliance between the two was shattered. They were even more hated enemies than ever before. Cassie believed Fury stole the revolvers while Fury probably thought Cassie was crazy bitch. The cowbitch managed to wiggle free from those trying to restrain her, but instead of going after Fury again, she grabbed the box that had her father's pistols inside and left the bar. It was hard to say what would happen next between Fury and Cassie over the next few days.

_________________
My CAW's:
Fury- First ever Womens Grand Slam Champion. 2x CMV Vixens Champion 1x CMV Womens IC Champion, 1x CMV Womens Tag team Champion, 1x CMV Womens Hardcore Champion.
Grid & Animal- The Blood Brothers- 1xTornado Tag Champions
Gavin 'Extreme' Wheeler- The Wanderers -1XTag Team Champion with THE BISH
Jenny Wheeler
Takeshi Matsumoto- New Orient Express -1xTag Team Champion with Mr Showtime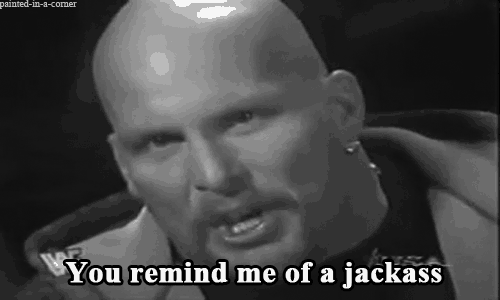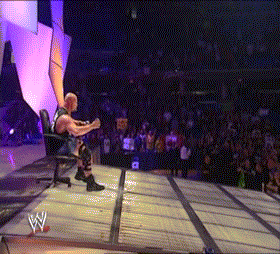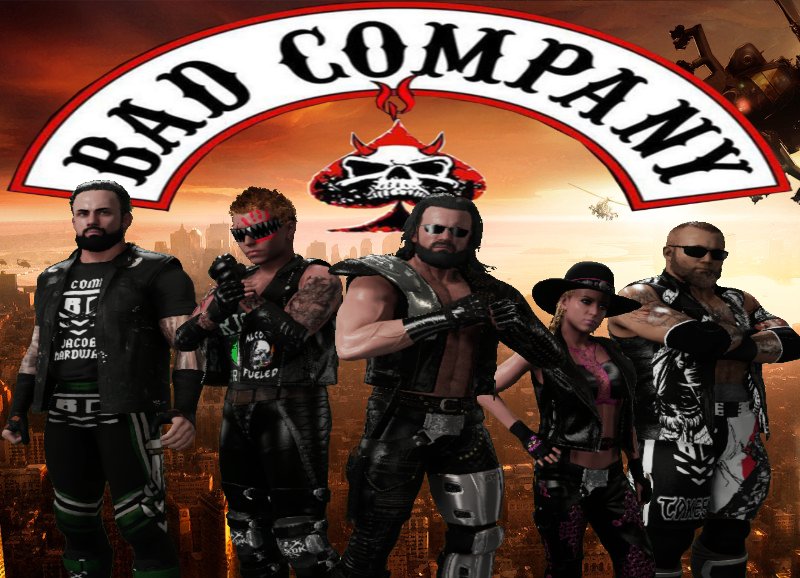 The time had come. It was time for Bill Maverick to once again claim his long lost amulet, restore his powers, and return to his world. It was fun during his stay in spite of the setbacks. It was almost tempting to stay as did his sister Cassie, but he desired to return and profit from the knowledge gained during his stay. He had kept in contact with Fury and the Unholy Alliance save for Mannoroth and Valderiss were with him. Bill made them false promises of fame, fortune, and immortality. He claimed he could do these things for them. But the fact was, even if he had those powers, he'd never do them any favors. No, the Unholy Alliance were just a means to an end and their end was coming. Once his powers were fully restored, he'd dispose of them having no further use for minions. Fury and Bill Maverick agreed to meet in this isolated forest in the dead of night for the exchange. Rage for the amulet. Rage was completely unaware of this arrangement, but it wouldn't matter soon enough. Bill Maverick would be happy to sacrifice them all to satisfy his master who dwelt in hell just to delay his own damnation. Fury finally arrived and alone. Gluttony, Susanna, and Rage all gathered near their former leader. "Do you have it?" asks Bill. But he could already sense the power that his amulet gave off. Yes. He'd at long last would regain the powers he had lost almost two years ago.

It took a while for Fury to get the amulet, she didn't put it in a easy place to get to. But she soon arrived at the meet up spot, pulling up on her motorbike, she parked it up as Bill asked her if she had it. "I have it but first have your slut and meat shield get lost. I'm not in the mood to put up with their ugly mugs. Go on shoo!" she sneered gesturing for Gluttony and Suey to fuck off. "I'm no fool, return my man to his old self then you'll get your shitty piece of crap back" Fury demanded, she knew it was risky dealing with Mr Fear and the sooner this exchange got done the better.

Little did Fury know that she had been followed, her stalker being careful enough to keep some distance behind her as to not rouse suspicion. Just as Bill Maverick and Fury began to argue did Bill Maverick suddenly smile when someone entirely unexpected came up from behind Fury and pressed the cold barrel of a revolver against the back of her skull. "Stay still Darlin'. I'd hate to have to turn yer head into a canoe!" That voice...dear lord no. It was Cassie Maverick and she had sided with her brother Bill! Fury wasn't in much a position to offer any foolish resistance now. The cowbitch had a fucking gun held to her head. Cassie with her free hand, found the amulet on Fury and said, "Here! Catch!" Bill Maverick caught the amulet and laughed. Suey and Gluttony both seemed very happy with this unexpected change in circumstance. Rage was less than thrilled however with Cassie holding a pistol against the skull of his wife. He took a step towards the situation but Cassie smirked and winked. That made Rage stop and Fury noticed that Cassie had her right hand on the ivory grip of her second revolver still holstered on her hip. Just what was she planning...

"Thought I smelt Jack Daniels, do you use it for mouthwash too?" Fury growled as she felt the cold barrel against the back of her head, she wasn't fool hardy to resist and slowly held her hands up. Fury was soon relieved of the cursed amulet that led her into this mess. "So much for never shooting anyone in the back..." as she said that Fury noticed in the corner of her eye that Cassie had her other hand on her second revolver, Cowbitch was up to something.

Bill Maverick was overjoyed and could feel his powers returning. He felt extraordinarily generous towards his sister. "I always hoped you'd come back to me. You're welcome to come along with me. Imagine all we can accomplish from knowledge of the future! All the fortune! We'd be gods in our time! Come with me!" Cassie Maverick never considered this offer for a second but humored him just for a few moment. "Tempting Billy. Very tempting. But I have other plans!" Cassie suddenly rolls out from behind Fury and raised her duel revolvers. She was an expert gunslinger in her time her killer instincts hadn't left her. She quickly took aim at her brother and fired a salvo of 12 rapid shots. Bill Maverick with his powers near fully restored managed to throw up some sort of flame barrier that the bullets couldn't pierce. "Foolish bitch! I'll skin you alive. Kill them all!" Gluttony moved towards Cassie as she reloaded near effortlessly and with flawless skill. Lucky for the obese henchman, Rage tackled the bloated behemoth before Cassie shot him dead. Suey meanwhile fought Fury briefly, their old hatred coming to a fevered pitch once again. "Traitor! How dare you turn on me Rage! You'll die slowly after I kill your whore!" Cassie realized that she couldn't just riddle Bill's body with bullets and call it a day. They'd need to destroy his amulet before destroying the man. Rage and Cassie fled a blazing inferno of hellfire that the enraged Bill Maverick threw their way. His amulet greatly increased his demonic powers. As he held the red gemmed medallion high, intent to burn the whole forest down around him. But in his seething hatred for his sister and Rage, he forgot about Fury.

_________________
My CAW's:
Fury- First ever Womens Grand Slam Champion. 2x CMV Vixens Champion 1x CMV Womens IC Champion, 1x CMV Womens Tag team Champion, 1x CMV Womens Hardcore Champion.
Grid & Animal- The Blood Brothers- 1xTornado Tag Champions
Gavin 'Extreme' Wheeler- The Wanderers -1XTag Team Champion with THE BISH
Jenny Wheeler
Takeshi Matsumoto- New Orient Express -1xTag Team Champion with Mr Showtime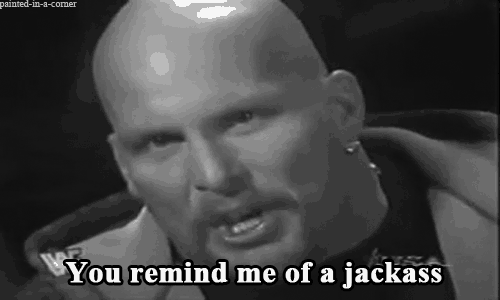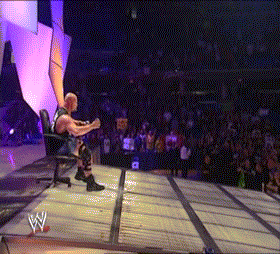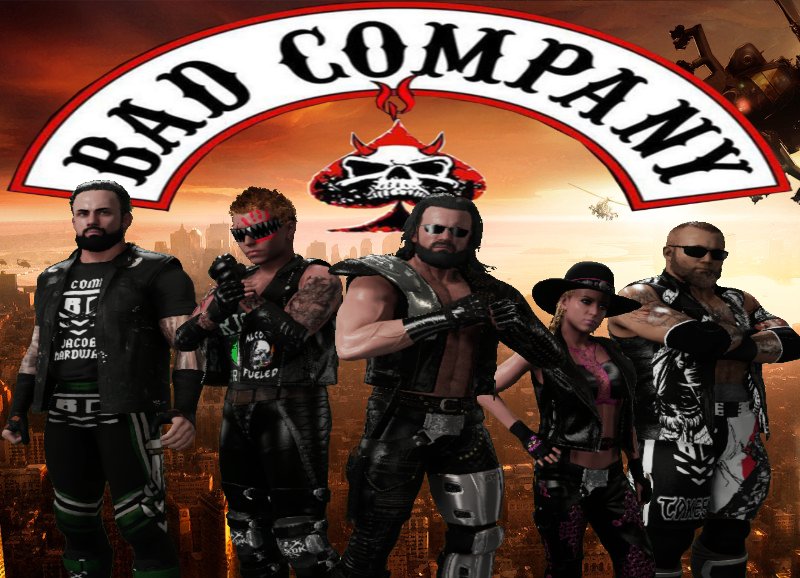 The stories of Fury and Cassie continue into a new season and as always I enjoy reading them. Keep it up guys! Always look forward to Cassie and fury development!
_________________
Matthew wrote: Hayden is so much better than Schmidty in every way.
Admin





Posts

: 7084


Join date

: 2015-03-09


Age

: 21


Location

: MizTV


Humor

: Making Sons uncomfortable



Suey was a persistent bitch as she and Fury fought while Cassie and Rage had to deal with Gluttony and Bill. The bitch was fighting dirty though trying to kick at Furys knees but the alpha female made sure she didn't get a hit on her knees. It took a bit but Fury managed to knock the slutty bitch out, just in time to see that Bill was to focused on her husband and Cassie to notice he had his bad to her. As Bill held the medallion high Fury got behind the bastard grabbing him in a release german suplex making him drop his amulet, while Bill was on the ground Fury picked up the dropped amulet. "Cowbitch trick shot!!" she shouted tossing it in the air.

Bill Maverick was in a panic now as he scrambled back to his feet. "No!" he screamed, reaching out to use his evil powers in an attempted to pull the amulet back into his hands. Fury put a stop to that by swiftly kicking him in the balls and delivering a Fury stunner! Bill's failed attempt to pull the amulet back had slowed it's fall back to earth for a few moments. It was all Cassie needed. With her antique revolvers reload, she emerged from her cover, took aim, and fired. Two bullets grazed the bronze medallion was it fell, but her third shot had shattered it. The amulet exploded with bright red flash of argent energy that blew everyone from their feet like the awesome gale of a Hurricane. The flames from Bill Maverick's attacks were blown out like a dozen candles on a birthday cake. Bill Maverick's powers began to fade and whatever hold he had over the Unholy Alliance was shattered forever. Gluttony and Suey embraced each other swiftly left the scene, Father and Daughter together again but their souls no longer enslaved. They were all free from his dark powers and influence. Rage and Cassie made their way to where Fury kept watch over Bill Maverick, his body now the withered old shell of the man he once was. He was dying but didn't ask for help or to be put out his misery. He couldn't even stand up under his own power as he moans and groans in agony. He did manage to reach into his black and red trench coat and pulled out a second amulet, the one he once used to restore his health.

After she stunned Bill Maverick Fury gave him the double middle fingers as Cassie's shots shattered the amulet. It seemed that they had defeated the evil fucker as his hold on the Unholy Alliance ended, Suey and Gluttony were back to normal not that Fury cared for them. She just ignored them, Cassie and Rage joined her as she stood over the defeated Bill, witnessing the bastard withering away into an old shell of a man. "Your one ugly mother fucker" Fury sneered, surprisingly the old bastard reached into his trench coat and pulled out another amulet.

"Oh no you don't!" shouts Cassie as she quick draws her pistol and blasted the second amulet from Bill Maverick's trembling hand. It too shattered, but not with the explosive force like the original one had. "Bitch." spat the dying Bill Maverick who pointed a crooked finger at her as he lays on his back. Then he gasps his last breath and finally dies. At this moment, Cassie felt some pity for poor Billy. He was her only brother after all in spite of being an evil bastard. A single tear rolled down her cheek that she quickly wiped away. She didn't think anybody noticed but Fury did. Putting her guns away she said, "Welp, I reckon we don't need to worry about him no more. I should've finished this two years ago. Yer welcome but we're not friends and I ain't ever gonna be. Just stay out my way is all I'm askin'." She took one last look at her dead brothers body, hawked up a big loogie, and spat it on his face. Fuck him. Bill deserves what ever fate awaited him in hell. She was The Last Outlaw now and was free to forge her own destiny. She nodded at Rage and Fury and she too left, leaving Bill Maverick's body to whatever critters hungry enough to eat him asshole first.

_________________
My CAW's:
Fury- First ever Womens Grand Slam Champion. 2x CMV Vixens Champion 1x CMV Womens IC Champion, 1x CMV Womens Tag team Champion, 1x CMV Womens Hardcore Champion.
Grid & Animal- The Blood Brothers- 1xTornado Tag Champions
Gavin 'Extreme' Wheeler- The Wanderers -1XTag Team Champion with THE BISH
Jenny Wheeler
Takeshi Matsumoto- New Orient Express -1xTag Team Champion with Mr Showtime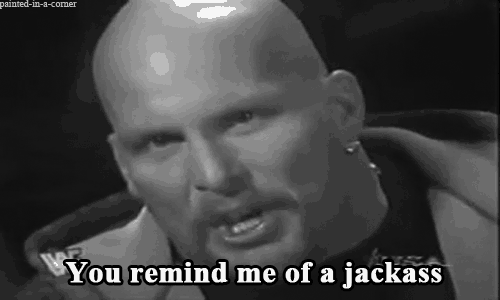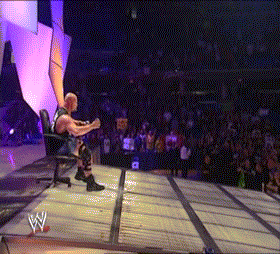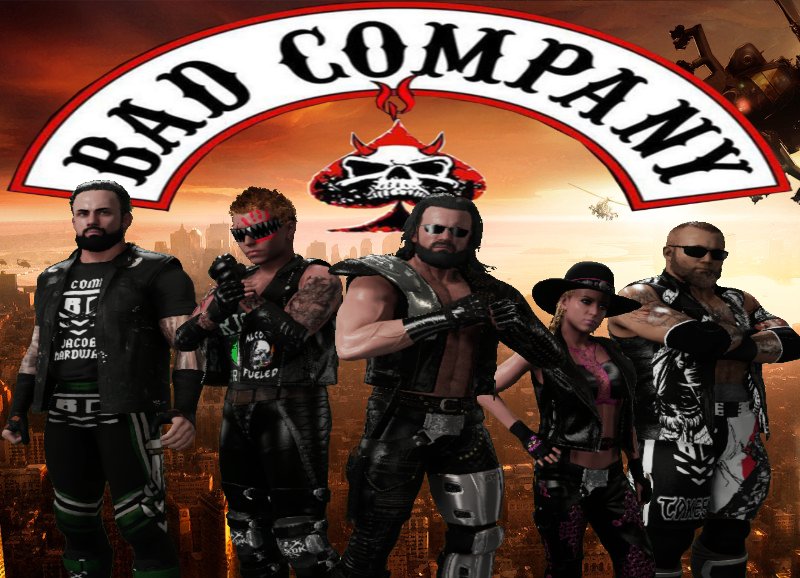 Rage and Fury were watched from a pair of eagle sharp eyes from far away and the man graced with them nods in favor. It had all unraveled just as he had planned it. The medicine pouch the helped free Rage from Bill Maverick's evil influence. The pair of pistols that Cassie Maverick had long lost and left behind. Eventually, the people involved would talk and put the pieces together. But for now, for right now Thunderbird was content to remain the shadows and pull the strings to help good conquer over evil.

The tall Indian man watched the couple leave together and he too made his way back to home. However, what Thunderbird failed to realize is that true evil can never be destroyed. It would just take another form. Long after everyone else was long gone, Mannoroth and Valderiss showed up much too late to the party. Mannoroth never much cared for "Mistah Fear" as he mockingly called him and was much more interested in spending some extra hours enjoying the carnal pleasures of the flesh with Valderiss. But even they were shocked with what they had discovered.

Bill Maverick was dead, a withered husk of a man. However, Valderiss and Mannoroth knew what Bill's last wishes were. Should he lose...everybody loses. There was special treat in store for Bill Maverick's enemies that they would all bare witness to in all due time. Valderiss and Mannoroth took Bill's body and dropped it into the back of a small flatbed truck they they used to drive up here. Then they covered the corpse under a big blue tarp. The journey home was tense one. What if the body tumbled out the pickup truck? What if the police got involved? But it had been fine, they got Bill Maverick back home so that his final act revenge would be enacted.

Down in the basement there was many strange artifacts from all over the world, but they needed just one of them. It was a small red statue of a demon made of brimstone. Inside was the trapped entity that Bill Maverick had captured and sealed inside over a year ago. Mannorth was quick to get this over with as he snatched the small statue as Valderiss placed Bill Maverick's body onto the sacrificial slab. Mannoroth used his great demon strength to crush the small statue in his hand and there was a strange mist that filled the room. Mannorth grunts as he couldn't see it clearly but Valderiss could with her Aura Sense. It was hideous looking creature that looked almost aquatic in nature with his strange crab-like face and tentacles for limbs. Worse yet, was that the creature wasn't going for Bill Maverick's cadaver but for the living Mannorth himself!

"No!! Manny!! Look out!!" Valderiss rushed into  the mist and got between the horrible thing and her demon lover. It gladly took her body instead. However, the thing found out that Vampires didn't make for good host bodies and she resisted and rejected its attempts to consume her soul. Valderiss cursed and heaved as if she was about to vomit up her latest meal. Mannoroth grunts again and held her still as her body convulsed as her fought the creatures attempts to take over her body. As he forced her to bend over the body of Bill Maverick did she finally expelled the monstrosity that entered her. It came rushing out of her mouth in a eruption of black foul smelling blood that drenched the lifeless body of Bill Maverick. The blood oozing into his mouth, nose, eyes and ears. Valderiss heaves again  and again, continuing to sick up every bit of that hideous thing from her body until Bill Maverick was completely drenched in black tar colored blood. Then after few moments...Bills once lifeless body took a breath...and then another...and another...until he was breathing normally. Shortly after that did his eyes begin to glow an ominous red color. The otherworldly creature has made Bill Maverick's body it's new home.
_________________
My Characters
Cassie von Braun - Former Vixen's Tag Team Champion, 2x IC Champion, 2x Vixen's Champion
Dance Party - Former CMV Fusion Tag Team Champions
Rage - Former CMV Global Champion
Mr. Showtime - Former Tag Team Champion
Susanna
Valderiss
Aya Ali Vazari
Thunderbird

Main Event Star!





Posts

: 1799


Join date

: 2015-09-13





Similar topics
---
Permissions in this forum:
You
cannot
reply to topics in this forum