Fusion & Genesis PPV List!
-Battlescars
-Anarchy Rulz
-Retaliation
-Deathwish
-Requiem
-Exodus
-Validation
-Sacrifice
-CyberSlam
-Dark Carnival
-Point Break
-Regicide
-Wild Card
-Absolution
-Emergence
-Home Coming
-Cause & Effect
-Final Resolution
-Purgatory
-Ascendance
Page 1 of 2 • 1, 2

How should the first ever CMV Light Heavyweight champion be crowned at Anarchy Rulz?
Monday night Fusion: Episode 2!
LIVE from the Resch Center in Green Bay, Wisconsin!!!Anarchy Rulz card thus far!
(Subject to change.)
-Finals of the Vixens championship tournament!
-JustIN Sane (c) vs. Hayden for the CMV Undisputed World championship!
----- ----- ----- ----- -----

JustIN Sane vs. HaydenNon-title matchWith a concussion and all, Hayden "Blade" Kiteley will be kicking off the second ever episode of Monday night Fusion against his foe and the NEW CMV Undisputed champion, JustIN Sane! Against the doctors orders, Hayden has demanded his rematch for the World title take place at Anarchy Rulz in three weeks time, but general manager, Yuri Sokolov, doesn't plan on letting him rest up before the big title rematch. Hayden and Sane will be going at it here tonight not only for some momentum, but the winner will also be given the privilege of choosing which type of match-up they'll be competing in at the pay-per-view!The Dirty Republic vs. #TrendingWorldwideNon-title matchAfter defeating the team of Jake Watson and #TrendingWorldwide last week, The Dirty Republic are undoubtedly first in line for a crack at the CMV World Tag Team titles. But Chet Taylor and Shanaz Andoni are calling bologna, raving that neither one of them were pinned last week. And so this match was born, if Marcantel and Noah McGregor can once again defeat the longest reigning Tag Team champions in CMV history, they'll get their opportunity to bring home the belts at Anarchy Rulz!Aaron Waite vs. BisonTwo CMV originals return to the squared circle here tonight, as Aaron Waite and The Barbarian, Bison, go at it! This will be nothing short of a beat-down, drag-out, brawl, both men looking to prove that they've still got what it takes to get the job done in the ring!Morgan Black vs. Kayla TurnerVixen's Championship Tournament Round #1So far we've seen both Lexin Damjen and Cass LaFave advance to the semi-finals in our hunt to crown the first ever CMV Vixen's champion! Now it's time to see who'll be joining them, as two new females throw their hats into the mix, the very agile Morgan Black, and the behemoth of the Vixen's division, Kayla Turner!Hannibal W/Masta Fujin vs. Randy BortonNon-title matchMastah Fujin has arrived here in CMV, ready to put his greatest fighter, Hannibal, to the test in the tournament of souls- Oh, wait, never mind, that's in a different realm. But make no mistake about it, the dynamic duo of Hannibal and Mastah Fujin have arrived to leave their mark at the expense of the Anarchy champion, Randy Borton!
Scott Norrie W/Paige vs. Kevin OwensTwo of the biggest names to ever grace a CMV ring are set to go at it tonight, the always brash, Scott Norrie, and the returning, Kevin Owens! Both of these men feel as though they're the greatest thing since sliced bread, but only one can walk out the victor in tonight's main event. Who will send a message to the rest of the Fusion locker room and solidify themselves as a legitimate threat to the CMV Undisputed World championship?
Last edited by Mr. Dashing on Tue Nov 10, 2015 6:41 pm; edited 1 time in total
_________________
1x CMV Anarchy champion
1x CMV Tag Team champion
Bludgeon
1x Mr. Money in The Bank, 2x World Heavyweight Champion, 1x United States champion, 1x CMV World Tag Team champion, Glammy award for Feud of the Year, Glammy Award for Heel of the Year
Xander Slate
Admin





Posts

: 4543


Join date

: 2015-03-08


Age

: 20


Location

: The Hood


Humor

: Knock knock!



_________________
Main Event Star!





Posts

: 2745


Join date

: 2015-05-13


Age

: 18


Location

: Ontario, Canada


Humor

: Dashing's jokes



Cashing in on Borton tonight
_________________
Accomplishments :

2018 Heel of the Year as Schmidty
2018 Newcomer of the Year as Schmidty
2018 Face of the Year as Bob Luger
2018 Promoer of the Year
1x European Champion as Schmidty
2x United States Champion as Schmidty
1x Undisputed Champion as Schmidty
2x Alpha World Champion as Bob Luger
1x Tag Team Champion as Murdoc
1x Tag Team Champion as Freddy Osborne
2x Light Heavyweight Champion as Billy Weaver
1x Light Heavyweight Champion as Bryce Hurt
RAW POWER
Main Event Star!





Posts

: 3455


Join date

: 2015-09-19


Age

: 21


Humor

: Neville thinking he could keep up with Enzo.



Picked the 10 man battle royal ftw.
Looks like a good show. Voted for the 10-Man BR. If you don't you're a fool.

_________________
Tim LaFave (Genesis)
Nick Blake (Fusion)
Shiloh Gray (Fusion)
Voice Vindy (Fusion)
Aerora (Ferocity)
Credit to Aaron for the avatar.
Main Event Star!





Posts

: 2297


Join date

: 2015-08-29


Age

: 25


Location

: New York


Humor

: Slapstick



_________________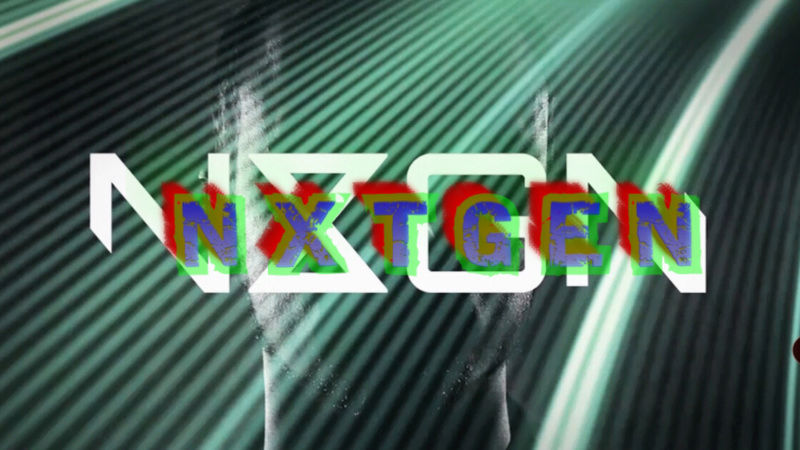 Main Event Star!





Posts

: 709


Join date

: 2015-03-27



It's Wednesday, so Dashing will pls us with some glorious content.
RiftedEnergy wrote:Live... Today??
who knows, I bet Dashing will be like "Yeah guys, no stream today because I'm too busy enjoying this huge ass Big Mac that I'm eating, yeah fuck you guys."
_________________
Main Event Star!





Posts

: 2745


Join date

: 2015-05-13


Age

: 18


Location

: Ontario, Canada


Humor

: Dashing's jokes



"Sorry guys, no stream tonight, I'm too excited to turn on my XB1. I guess the anticipation will eat us all alive. Your lord and savior, Pvt. Urie."
Page 1 of 2 • 1, 2

---
Permissions in this forum:
You
cannot
reply to topics in this forum