Fusion & Genesis PPV List!
-Battlescars
-Anarchy Rulz
-Retaliation
-Deathwish
-Requiem
-Exodus
-Validation
-Sacrifice
-CyberSlam
-Dark Carnival
-Point Break
-Regicide
-Wild Card
-Absolution
-Emergence
-Home Coming
-Cause & Effect
-Final Resolution
-Purgatory
-Ascendance
Page 1 of 3 • 1, 2, 3

Who do you think will walk out tonight as the CMV Undisputed World champion?
Monday night Fusion: Episode 1!
LIVE from the D.C. Armory in Washington, District of Columbia!!!Anarchy Rulz card thus far!
(Subject to change.)
-Finals of the Vixens championship tournament!
----- ----- ----- ----- -----

Mike Grizzly vs. Elijah Stewart W/DJ MooreTo kickoff the very first episode of Monday night Fusion, general manager, Yuri Sokolov, has given the ring to two of his newest acquisitions, the monster, Mike Grizzly, and the energetic, Elijah Stewart, flanked by his tag team partner, DJ Moore! This match will be a tell of exactly how season three of CMV will go, are these two rookies up for the task?Tim LaFave vs. Randy BortonNon-title matchTwo weeks ago, on the grandest stage of them all, Randy Borton put down his own student in Tim LaFave to be crowned the inaugural CMV Anarchy champion! Tim has said that he doesn't want a rematch for the title, but that doesn't mean we're not getting another collision between the two of them! Who will start their season three career here in CMV with an explosive victory???? vs. Jake Watson & #TrendingWorldwideTonight, the two men who defied the odds and beat X-Gen at Wrestlemania to retain their Tag Team titles, Chet Taylor and Shanaz Andoni, join forces with Jake Watson to battle an unknown team. Could it be some new talent looking to make a splash here in CMV, or is it maybe some old foes, looking to renew an ancient rivalry? Only time will tell . . .Xander Slate vs. Rex Carter vs. Troy VoodooNon-title matchAt Wrestlemania, Troy Voodoo took advantage of a big time botch by Jaxon Jordan to claim the United States championship, now known as the International title. Rex Carter was mere inches from winning the belt himself, after nearly paralyzing his former tag team partner, Xander Slate. Now, the three CMV superstars will duke it out in the hopes of becoming number one contender to the championship, or in Voodoo's case, keep his aggressors at bay!Sophia Gibson vs. Lexin DamjenVixens Championship Tournament Round #1Pulling double duty during the premiere week of season three here in CMV, Lexin Damjen is hoping to walk away not only with the NXT Women's championship, but also the Fusion Vixens championship! But there are plenty of obstacles standing in her way, including her opponent here tonight, Sophia Gibson!

JustIN Sane vs. HaydenCMV Undisputed World Heavyweight championship!At the command of new Fusion general manager, Yuri Sokolov, Hayden will be putting his Undisputed World championship on the line against the man he beat just two weeks ago to win it, JustIN Sane! This is after a brutal beat-down at the hands of NXT general manager, Kane, Sane and American Justice following his victory in the main event of Wrestlemania let's remember, so who really knows if two weeks was enough time for Hayden to fully heal. That's never stopped the CMV veteran before though, so you know he'll head into this match ready for an absolute WAR!!!
_________________
1x CMV Anarchy champion
1x CMV Tag Team champion
Bludgeon
1x Mr. Money in The Bank, 2x World Heavyweight Champion, 1x United States champion, 1x CMV World Tag Team champion, Glammy award for Feud of the Year, Glammy Award for Heel of the Year
Xander Slate
Admin





Posts

: 4543


Join date

: 2015-03-08


Age

: 20


Location

: The Hood


Humor

: Knock knock!



Excited for the Sane/Hayden Rematch

IT'S A NEW DAY, YES IT IS!
_________________
Tim LaFave (Genesis)
Nick Blake (Fusion)
Shiloh Gray (Fusion)
Voice Vindy (Fusion)
Aerora (Ferocity)
Credit to Aaron for the avatar.
Main Event Star!





Posts

: 2297


Join date

: 2015-08-28


Age

: 25


Location

: New York


Humor

: Slapstick



Tim, you just need to turn Tim LaFave into Tim LaCena. You have the hat, you have the shirt, you have the finisher. Just embrace the sellout.
Midcard Playboy





Posts

: 215


Join date

: 2015-05-02


Age

: 22


Location

: USA



Tim LaCena vs Randy Borton, once in a lifetime match.
_________________
Main Event Star!





Posts

: 2745


Join date

: 2015-05-13


Age

: 18


Location

: Ontario, Canada


Humor

: Dashing's jokes



Cashing in on Hayden tonight.
_________________
Accomplishments :

2018 Heel of the Year as Schmidty
2018 Newcomer of the Year as Schmidty
2018 Face of the Year as Bob Luger
2018 Promoer of the Year
1x European Champion as Schmidty
2x United States Champion as Schmidty
1x Undisputed Champion as Schmidty
2x Alpha World Champion as Bob Luger
1x Tag Team Champion as Murdoc
1x Tag Team Champion as Freddy Osborne
2x Light Heavyweight Champion as Billy Weaver
1x Light Heavyweight Champion as Bryce Hurt
RAW POWER
Main Event Star!





Posts

: 3455


Join date

: 2015-09-19


Age

: 21


Humor

: Neville thinking he could keep up with Enzo.



Sane will win, if he loses I'll give you all $5 and buy dashing a cheeky nandos.
_________________
Matthew wrote: Hayden is so much better than Schmidty in every way.
Admin





Posts

: 6328


Join date

: 2015-03-09


Age

: 20


Location

: MizTV


Humor

: Making Sons uncomfortable



We're inching closer and closer to the debut of S3, super excited.
_________________
2x World Heavyweight Champion as Kevin Owens
2015 Superstar/Champion Of The Year
2015 NXT King Of The Ring
     2x Hardcore Champion as Kayden Kynra(Former)
     3x NXT Television Champion as Lorin Seoul  (Former)
1x European ChampionLorin Seoul (Former)
1x NXT Tag Team Champion as JLV(Former)
1x World Heavyweight Champion as JLV(Current)
1x Women's Champion as Lexin Damjen (Former)
1x Hardcore Champion as Lexin Damjen  (Current)
OMG! Moment Of The Year: Running into the steel steps as JLV
Midcard Playboy





Posts

: 484


Join date

: 2015-07-01


Age

: 21


Location

: NJ


Humor

: Blunt Cunt



New Show, Same Theme Song.

smh.
_________________
Main Event Star!





Posts

: 659


Join date

: 2015-03-09


Age

: 26


Location

: Scotland


Humor

: Chimichanga...



_________________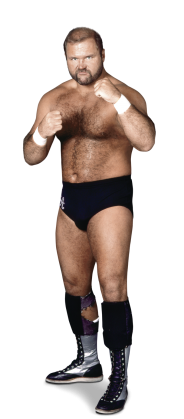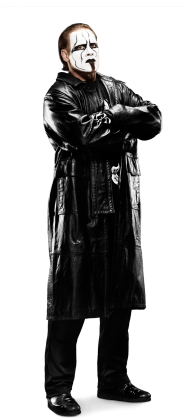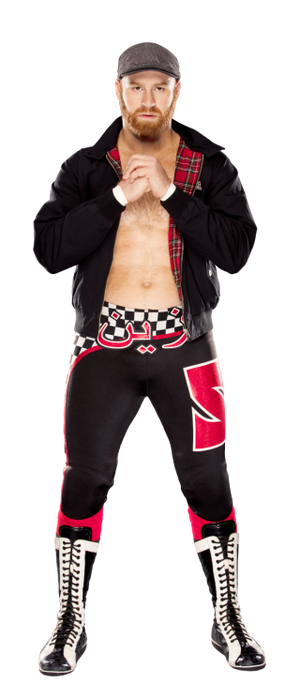 Data Resets : 1
Main Event Star!





Posts

: 843


Join date

: 2015-03-10


Age

: 19


Location

: Australia


Humor

: Dark



Page 1 of 3 • 1, 2, 3

---
Permissions in this forum:
You
cannot
reply to topics in this forum