Fusion & Genesis PPV List!
-Battlescars
-Anarchy Rulz
-Retaliation
-Requiem
-Exodus
-CyberSlam
-Tag Team Cup
-Validation
-Dark Carnival
-Point Break
-Regicide
-Wild Card
-Absolution
-Emergence
-Home Coming
-Cause & Effect
-Final Resolution
-Purgatory
-Ascendance
Page 1 of 9 • 1, 2, 3, 4, 5, 6, 7, 8, 9

Which team would you rather see challenge Desolation at Ascendance?
Monday night Fusion: Episode 91!
LIVE from the Bankers Life Fieldhouse
in Indianapolis, Indiana!!!Ascendance card thus far!
(Subject to change.)
-Kayden Kynra vs. Ryan Kent (c) for the CMV Alpha World championship!
-Fusion Money in The Bank Ladder Match! Featuring: Jacob Ziegler, Jack Spade, Andrew Briggs, Matt Devious, Shane Scott and ???
-American Justice vs. Crowe in a No Holds Barred match!
-Bill Maverick vs. Rubik (c) for the CMV Light Heavyweight championship!
-Pete Davis vs. Jay Davis!
-Harvey Hastings vs. Oliver Smith!
-Slick B Memorial Battle Royal!
-Guri Sukanov vs. Pierre Thompson (c) for the CMV International championship!
-Imaginary Friends vs. Nick Blake & Zack Cage (c) for the CMV World Tag Team championship!
-Sam Valentine vs. Bob Luger!
-Azreal vs. Sean Kent vs. Xander Slate (c) for the CMV United States championship!
-RISE vs. WEB!
----- ----- ----- ----- -----
Opening up tonight's episode of Monday night Fusion with just TWO WEEKS to go until Ascendance V, we'll see former Fusion Tag Team champions, Sean Kent and Azreal, finally get their hands on one another and ANYTHING goes! With it being announced that these two friends turned foes along with the champion, Xander Slate, will compete in a threeway match for the CMV United States title at the grandest stage of 'em all, you know that a victory here will be a huge score of momentum for whomever walks out whilst the other may not be walking out at all . . .




The House rebuilds on tonight's show, when former indy tag team partners, Harvey Hastings and Gerhard Fischer, take on the man who The Assassin defeated at Purgatory, Arthur Rose, and the man that he's hoping to put down at Ascendance, Oliver Smith!




With the entire CMV universe left guessing what the state of Ascendance V's main event is after Schmidty's championship coronation was crashed last week thanks to Cole Savage, his friends and Chris Andrews, tonight we're hoping to get some answers while The Bloody Brit is just hoping to survive as he's forced to tangle with one-half of the Fusion Tag Team champions, Trauma!




It's champion versus champion in this next bout, as two men who have been on fire as of late go head to head, CMV Anarchy champion, Perry Heenan, and the CMV United States champion, Xander Slate. With Slate getting the news that he'll be defending his belt in a triple threat in two week's time, you know he won't be in a great mood, but with The Pitbull being hounded by The Kip-Up Kings this past months, he ain't all daises and sunshine either. Who will prove to be the superior Fusion mid-card champ in this clash that promises to be a good one?




Following their huge upset victory over Desolation last week, John Smith and Bill Jones have truly shaken up the state of Fusion's tag team division. Everyone and their mama's were ready to see The Bickering Duo finally get their second chance at the gold, but now they must do something that they have never been able to do before, and that's put down the undefeated Police Squad in this nail-biting number one contender's match!




Troy Meyers returned to Monday night Fusion last week with his brand new bad attitude and it saw him get the job done against Arthur Rose. But tonight, he faces a man who has a score to settle with him personally, The REAL #1 Bubba is back, baby, and lookin' for some revenge! With their still being no answer from Rhys Matthews regarding Meyers' Ascendance challenge, perhaps another dominant win will be what The Pain Maker need to finally get a response from his longtime rival . . .




In our main event of the evening, we'll see . . . Uneasy allies if you will in Shane Scott and Jacob Ziegler, put their new-found partnership to the ultimate test, when they go toe to toe. The Money in The Bank ladder match awaits both men next Sunday at Ascendance V, and although they both worked well together last week to achieve victory, only one of them may do so tonight, just as it will be at the show of show . . . Question is; who's the better man gonna be?
Live Event!

-The Old Gods vs. Blood & Stone
-Zeus Eloheim vs. Adam Valentine
-!winner
Reality Wrasslin #24!
-Adam Finito vs. Lex Night
-Harry Barnes vs. Baal
-Blood & Stone vs. Miles Kelly & Shanaz Andoni
-Victor Romero vs. Joey Bacon
_________________
1x CMV Anarchy champion
1x CMV Tag Team champion
Bludgeon
1x Mr. Money in The Bank, 2x World Heavyweight Champion, 1x United States champion, Glammy award for Feud of the Year, Glammy Award for Heel of the Year
Xander Slate
Admin





Posts

: 4356


Join date

: 2015-03-08


Age

: 20


Location

: The Hood


Humor

: Knock knock!



This weeks has been nothing but great tag matches with ok Singles.
_________________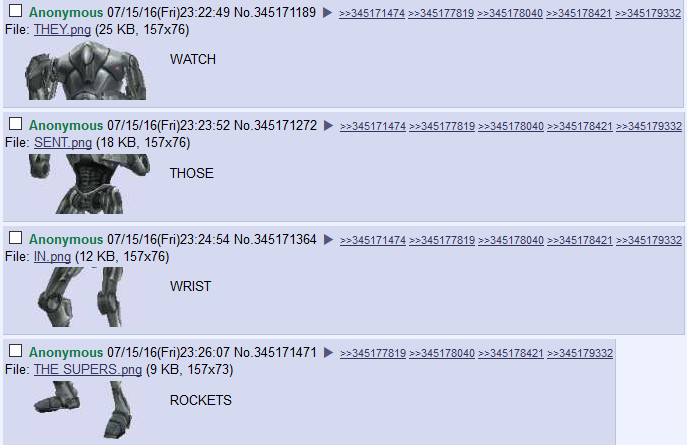 ACHIEVEMENTS B R U H
Josh Wolf:
Inaugural Rising Star Champion (Two Time Champion)
Main Event Star!





Posts

: 656


Join date

: 2017-01-28


Age

: 20



Cant wait for Kent to break big azholes face

_________________
Ryan Kent
1x NXT champion
Former money in the bank holder!
1x CMV Alpha champion
1x Undisputed champion
1X NXT tag champs
1X CMV Tag Champs
1x Hardcore Champion
1x International champion
1x Light Heavyweight champion
The man with the most title defences in CMV history!
CMV second ever grand slam champion!
Sean Kent
1x Fusion tag champs
Main Event Star!





Posts

: 639


Join date

: 2015-03-28


Age

: 17


Location

: England


Humor

: Dark Humor



Can't wait for the blood and stone match!
Midcard Playboy





Posts

: 204


Join date

: 2016-11-18


Age

: 17



Just call me Mr Main Event

_________________
༼ つ ◕_◕ ༽つ C9 TAKE MY ENERGY ༼ つ ◕_◕ ༽つ
GT: Alveuss
(I may or may not add you back)
Jacob Ziegler
- 2x Anarchy Champion, 1x Mr Money in the Bank, 1x BFF of Shane Scott, 2017 Newcomer of the Year
Rubik
- 1x Light Heavyweight Champion
Main Event Star!





Posts

: 1161


Join date

: 2015-11-29


Age

: 21


Location

: Glasgow, Scotland


Humor

: Roman Reigns' theme but every DUNNUN is replaced with BANNON



_________________
Accomplishments :

2018 Heel of the Year as Schmidty
2018 Newcomer of the Year as Schmidty
2018 Face of the Year as Bob Luger
2018 Promoer of the Year
1x European Champion as Schmidty
2x United States Champion as Schmidty
1x Undisputed Champion as Schmidty
1x Alpha World Champion as Bob Luger
1x Tag Team Champion as Murdoc
1x Tag Team Champion as Freddy Osborne
2x Light Heavyweight Champion as Billy Weaver
1x Light Heavyweight Champion as Bryce Hurt
1x Dashing's ride or die chick
Main Event Star!





Posts

: 3440


Join date

: 2015-09-19


Age

: 21



_________________
༼ つ ◕_◕ ༽つ C9 TAKE MY ENERGY ༼ つ ◕_◕ ༽つ
GT: Alveuss
(I may or may not add you back)
Jacob Ziegler
- 2x Anarchy Champion, 1x Mr Money in the Bank, 1x BFF of Shane Scott, 2017 Newcomer of the Year
Rubik
- 1x Light Heavyweight Champion
Main Event Star!





Posts

: 1161


Join date

: 2015-11-29


Age

: 21


Location

: Glasgow, Scotland


Humor

: Roman Reigns' theme but every DUNNUN is replaced with BANNON



I've only Main Evented once but it was with Bat.

So never put me in a Main event ever again
_________________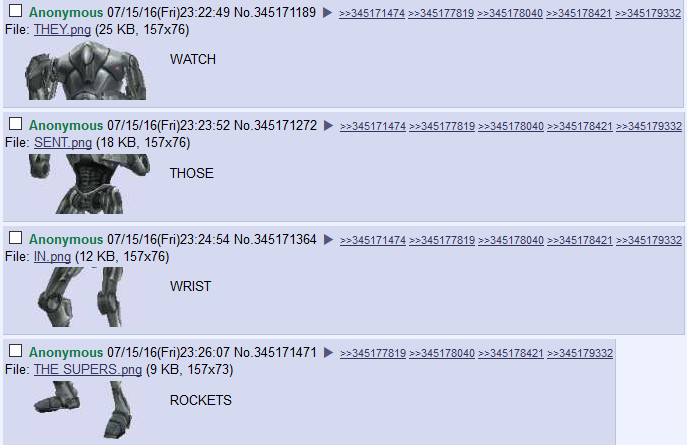 ACHIEVEMENTS B R U H
Josh Wolf:
Inaugural Rising Star Champion (Two Time Champion)
Main Event Star!





Posts

: 656


Join date

: 2017-01-28


Age

: 20



what did I bury you or something
_________________
Accomplishments :

2018 Heel of the Year as Schmidty
2018 Newcomer of the Year as Schmidty
2018 Face of the Year as Bob Luger
2018 Promoer of the Year
1x European Champion as Schmidty
2x United States Champion as Schmidty
1x Undisputed Champion as Schmidty
1x Alpha World Champion as Bob Luger
1x Tag Team Champion as Murdoc
1x Tag Team Champion as Freddy Osborne
2x Light Heavyweight Champion as Billy Weaver
1x Light Heavyweight Champion as Bryce Hurt
1x Dashing's ride or die chick
Main Event Star!





Posts

: 3440


Join date

: 2015-09-19


Age

: 21



Page 1 of 9 • 1, 2, 3, 4, 5, 6, 7, 8, 9

---
Permissions in this forum:
You
cannot
reply to topics in this forum