Fusion & Genesis PPV List!
-Battlescars
-Anarchy Rulz
-Retaliation
-Requiem
-Exodus
-CyberSlam
-Tag Team Cup
-Validation
-Dark Carnival
-Point Break
-Regicide
-Wild Card
-Absolution
-Emergence
-Home Coming
-Cause & Effect
-Final Resolution
-Purgatory
-Ascendance
Page 1 of 19 • 1, 2, 3 ... 10 ... 19

Interviews, the locker room, perhaps a pre-match attack!? It all goes down behind the scenes!
_________________
1x CMV Anarchy champion
1x CMV Tag Team champion
Bludgeon
1x Mr. Money in The Bank, 2x World Heavyweight Champion, 1x United States champion, Glammy award for Feud of the Year, Glammy Award for Heel of the Year
Xander Slate
Mac Thompson
Ladies and gentlemen I am here once again with the soon to debut next breakout star, Eligah Stewart. So Eligah, coming up on this new year of CMV, how do you feel?

Eligah Stewart
I'm amped up Tom. I got my attire ready, I got my ready to hit, and I'm ready to spread these good vibes all around!

Mac Thompson
So how do you feel you're gonna compare to the rest of the roster? I mean there are lots of big guys and veterans of the business. What can you bring to the table against them?

Eligah Stewart
I know there are tons of guys that can squash me right away. And these veterans can maybe out wrestle me in about 3 minutes. I know I'm not top dog yet. It'll take some time but when I rise up to that level... Man, it's gonna be crazy. What do I bring to the table? Tom, I bring excitement! When I step in that ring I'm gonbs give everyone a show and a great time! I told you I'm spreading good vibes all around! Even when I lose, I'm gonna have a smile on my face. I'm gonna be happy just to step in that ring! And yes, yes Mac I know what you're getting at. Everyone is better than me. But I know that Randy Birton, Bill Cipher, Ringo Maxx, Zak Painn, Zak Cage, Paul Anderson, Sunshine, Tim, Xander Slate, Rex Carter, Trending World Wide, X-Gen, All of them are probably better than I will ever be, but that won't stop me. Because I know this, but with a smile on my face it won't matter. Wait what was the question?

Mac Thompson
How do you feel about the roster?

Eligah Stewart
Oh yeah there great! Love this business. Feel like I made the right choice, but we'll find that out soon. Eli.. Out!
Main Event Star!





Posts

: 2746


Join date

: 2015-08-18


Age

: 15


Location

: Near Earth


Humor

: South Park



At a CMV live event, Lisa Evans is standing at the ready to conduct an interview. She looks to her left as the camera zooms out a bit.
Evans
Ladies and gentleman, my guest at this time-
Before she can spit out his name, Xander Slate puts his hand over the mic, shushing her gently.
Slate
Shhh, shh, "The Show", has arrived. Lisa, I've got things from here, thanks a ton.
Xander glares at Evans as she slowly exits from the frame, "The Show" now standing front and center.
Slate
MY guest at this time . . . Paul Heyman!!!
The voice of the voice of the voiceless steps in front of the camera, all jazzed out in a new suit. He grins at Xander before taking over on the mic, Slate smirking in the background.
Heyman
My name, is PAUL . . . HEYMAN, and I'm here tonight, to cheer on my good friend, Xander Slate! You see, on NXT, you know me as the voice of The Beast, The Monster, BROCK, LESNAR!!! But what you may not know me as, is the new voice of the former and two-time World champion, the first EVER CMV Money in The Bank winner, and soon to be title holder once again, Xander Slate! Everyone knows that I have an eye for talent, don't think so? Just look at my past clients and what they have accomplished; CM Punk, BROCK LESNAR, Bison, Zak Painn and the list just goes on! I've bred hall of famers, record breakers, BEASTS and legends! And now, now it's Xander Slate's turn! This man has nearly done it all, and hasn't even unlocked his full potential yet! But with me by his side, there won't be a DAMN thing he can't do!!! WE can't do!!! So this is Paul Heyman putting the entire Fusion, and NXT roster on notice; Xander Slate isn't just a part of CMV, he IS CMV. He's . . . "The Show"!!!
Heyman sports that devilish grin of his once more before walking off set, Slate winking at the camera as the screen fades to black.
_________________
1x CMV Anarchy champion
1x CMV Tag Team champion
Bludgeon
1x Mr. Money in The Bank, 2x World Heavyweight Champion, 1x United States champion, Glammy award for Feud of the Year, Glammy Award for Heel of the Year
Xander Slate
Lisa Evans: Ladies and Gentleman please welcome back to CMV, my guest at this time Scott Norrie!

*The crowd cheer loudly as the camera pans out to reveal Scott with his new manager Paige by his side, despite his heel status they have missed Scott's antics*

Lisa: First off Scott wel-

Scott: Woah, woah-woah-woah, afore yi ask me any-damn-thin ah've a question fir you; fa the fuck ir you and far's Renee Young?

Lisa: W-well, with the rebranding of the show and everything management wanted a new brodcasting team along with everything else. T-they were tired of being compared to WWE.

*Scott removes his sunglasses and stares a hole through Lisa, his disliking of her is very apparent.*

Scott: Very well, yi kin continue.

Lisa: uh O-ok, Scott-

Paige: Mister. Norrie. Please love. Don't be so disrespectful.

Lisa: M-mister Norrie, could you-

Scott: *once again cutting Lisa off* Let mih guess yi want ti know where ah've bin, why ah've came back bla, bla, blaaaa. Obviously Triple H made good on his promiss ti fire me fir not attending my "obligatory" Anger Management classes wi 'at never-was Daniel Bryan.

But unfortunately fir 'aitch ma good friend, Yuri Sokolov didnae like 'at one bit. So he gave mi a call offering my job back if I were ti do the anger management, at first ah refused but eventually ah got itchy, I felt the urge ti get back into ih ring so I grudgingly accepted group sessions and nou here I am. As fir yer next question fa's this sexy piece of ass ti my right, well only an idiot woudnae know who Paige is, she need's no introduction and neither do I.

*Scott turns to look to the camera as Paige squares up to Lisa*

Paige: You can leave now.

*Lisa hesitates but starts to back away as Paige turns to Scott wrapping her arms around him as he begins to speak*

Scott: Ah go away fir a few short months to come back ti a roster full a jobbers, wanna-be's and never gonna-be's. The current roster is a fuckin' joke compared ti the Original line-up, so afore I start checking names off o' ma list ah'm giving everybody fair warning: Scott-fucking-Norrie is back in CMV and I will once again get ma hands on MY World Title. But before ah kin do that ah'm gonna have tae prove once again why I am thee best damn wrestler in the world and with Paige in ma corner I'm gonna be wreaking havoc more than ever and somebidy, Somebody's Gonna Git Their Ass Kicked!

*Paige giggles and pecks Scott on the cheek as the camera fades to black and the Intro for the New CMV Fusion begins to play.*
_________________
Main Event Star!





Posts

: 649


Join date

: 2015-03-09


Age

: 25


Location

: Scotland


Humor

: Chimichanga...



The camera man lets them know the promo is about to begin.  Kevin Lee is always ready, in fact... too ready

What do they want to know about me?

Doesn't matter, he doesn't even give her a chance to ask a question and makes the roookie mistake of just speaking first.


Before he can finish though, The Man with the Masters in Theoretical Kung Fu (or whatever) hears his name being chanted....

The Doctorate of Karate is ready to challenge... just as soon as he can get his promos right...
_________________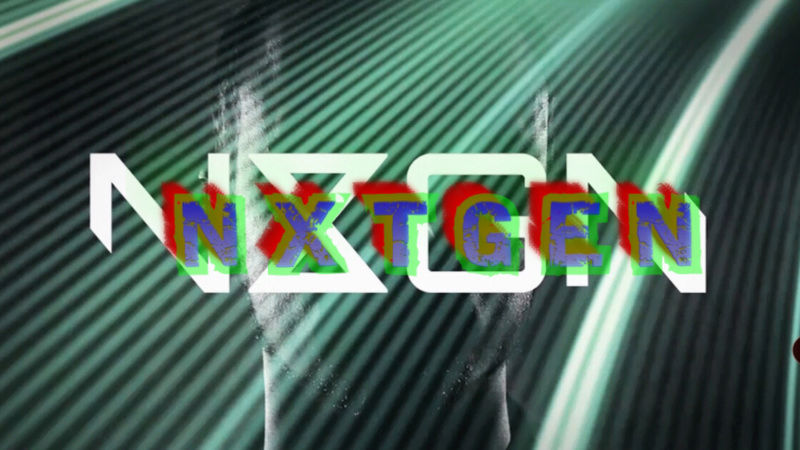 Main Event Star!





Posts

: 706


Join date

: 2015-03-27



_________________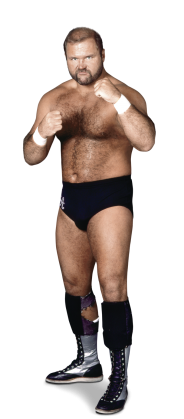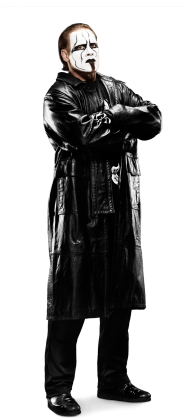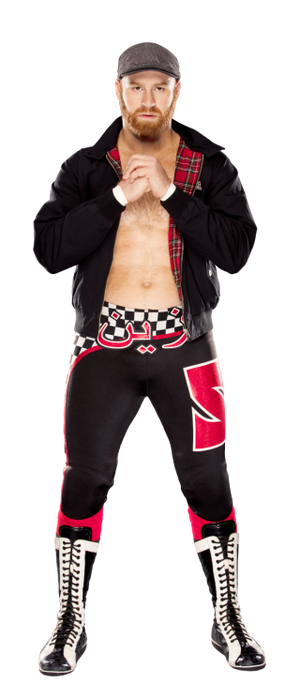 Main Event Star!





Posts

: 808


Join date

: 2015-03-10


Age

: 19


Location

: Australia


Humor

: Dark



RandomHero... please... take the idea and run with it! we could spice things up a bit
_________________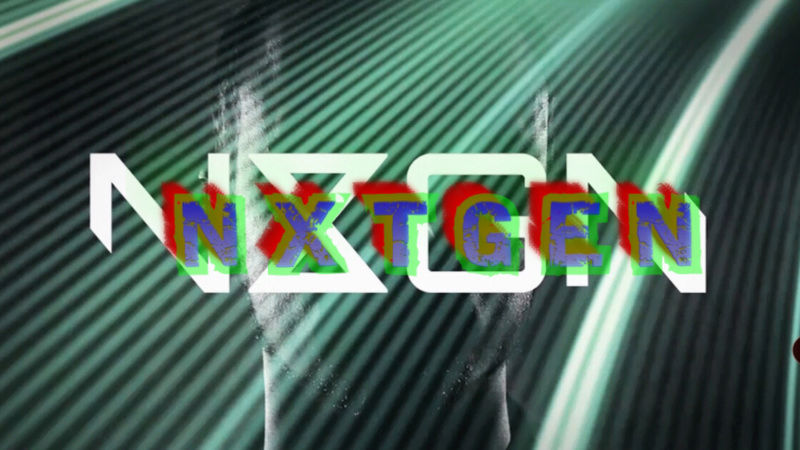 Main Event Star!





Posts

: 706


Join date

: 2015-03-27



Backstage ||

The cameraman can hear some yelling in Tim LaFave's dressing room. The camera slightly pushes the door open and shows Tim sitting his chair with the mother Cassandra LaFave talking to him.

"Ma, what the hell! I'm trying to do this on my own!" says Tim angrily.

"I couldn't sit by and watch you get man-handled by Randall." says Cass putting her hands on her hips.

"Mom, you're a first generation wrestler, you know what it means to be a wrestler, you win and you lose... and I appreciate you being there for my first match but interfering was uncalled for. Every day, I'm losing more and more credibility with my co-workers everytime some bullcrap happens. Let me sink or swim on my own. I love you, but I don't want you ringside again." Tim gets up and sees the cameraman.

"Get outta here!" Tim rushes the cameraman and he backs off. Tim shuts the door and the shot fades to black.
_________________
IT'S TIME
Main Event Star!





Posts

: 2233


Join date

: 2015-08-29


Age

: 25


Location

: New York


Humor

: Slapstick



Page 1 of 19 • 1, 2, 3 ... 10 ... 19

---
Permissions in this forum:
You
cannot
reply to topics in this forum