Fusion & Genesis PPV List!
-Battlescars
-Anarchy Rulz
-Retaliation
-Requiem
-Exodus
-CyberSlam
-Tag Team Cup
-Validation
-Dark Carnival
-Point Break
-Regicide
-Wild Card
-Absolution
-Emergence
-Home Coming
-Cause & Effect
-Final Resolution
-Purgatory
-Ascendance
Intensity returns from break with Jacob Hardway in the ring, he holding a microphone and a black folder. The crowd are booing him, and he smirks at there hate.

Hardway:
Hello you miserable pieces of dog feces. How are you doing tonight. Wait, I really don't care, so last week I was challenge to a Last Man Standing match at iMPLOSION by Takeshi Matsumoto.
Now I want to clear things up. So Takeshi I have the contract in my hands here. And as you people can see, I have already signed. But Takeshi before you come out here and sign this. I want you to know what exactly this entails.

Hardway opens up the contract and starts to read.

And I quote. "This match can only end when one Superstar can not make it to his feet by the count of ten." So Takeshi let that sink in. I can do to you what ever I want to do.
I can choke your ass out, like I did last month. I could then go and grab a steel chair, and smash it on your head, over and over. Then when I break the chair, I go and grab a kendo Stick and  I will be like someone from the MLB, swinging and getting home runs. So Takeshi, do you really want this.  

(Open to Fury)

_________________

Accomplishment:
Crowe - Anarchy Championship 
Tyler Endicot - Rising Star Championship
Joe Dirte - NGW Tag Team Championship (The Kingdom)
Maximum Rider - NGW Tag Team Championship (The Kingdom) 
George King - NGW Championship - Final
                         NGW Tag Team Championship (The Kingdom)        
                         European Championship 
Tyson Cage - Fusion Tag Team Championship (The Bickering Duo)
Angelina Hawkins - Women's Intercontinental Championship
Main Event Star!





Posts

: 1195


Join date

: 2016-01-22


Age

: 19


Location

: Ohio



Takeshi soon appeared at the top of the ramp looking round the crowd as they chanted 'Don't do it!' the crowd clearly not wanting to see Takeshi go through the absolute hell that Hardway promised he was going to put him through at iMPLOSION. But those pleas literally fell on deaf ears as the Samurai walked on down to the ring, once inside the ring he took the microphone from Hardway.

Takeshi:
I understand exactly what last man standing means Hardway, its a not so extreme version of the Japanese death matches that I used to take part of before I signed onto NJPW and now CMV. I'm not afraid of what you could do to me in this match, a match type that was very similar to the match that cost's me my hearing.
Takeshi took the contract from Hardways hand. He didn't take the time to read over it and since he wasn't able to write in English yet just signed his name in Japanese kanji.
Takeshi:
So Hardway bring it at iMPLOSION, bring everything you have. I'll take everything you got because there is nothing you can do to me that compares to the head trama i took that led to my deafness. I challenged you to this match type and I'm not about to back out of it.
With the contract signed Takeshi shoved the folder and the microphone back into Hardways hands.
(Open to Hellish to finish this up)
_________________
My CAW's:
Fury-2x CMV Vixens Champion 1x CMV Womens IC Champion
Mannoroth
Grid & Animal- The Blood Brothers- 1xTornado Tag Champions
Gavin 'Extreme' Wheeler- The Wanderers -1XTag Team Champion with THE BISH
Jenny Wheeler
Takeshi Matsumoto- New Orient Express -1xTag Team Champion with Mr Showtime
Mr. Black
Lady Maria Del La Cruz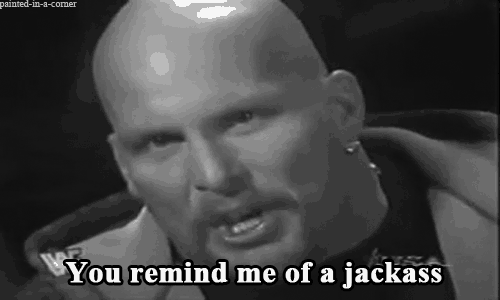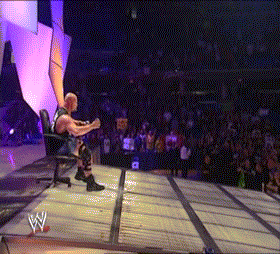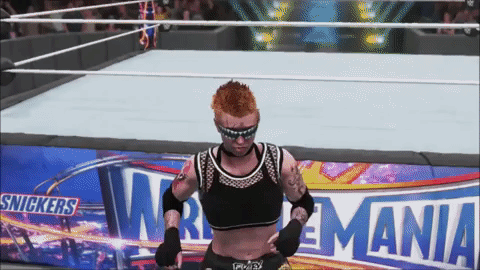 Midcard Playboy





Posts

: 446


Join date

: 2015-12-12


Age

: 24



Jacob Hardway simply smirks as he looks at Takeshi signature on the contract my he looks at him, and smirks some more. He slides the contract out of the ring, and was about to speak in the microphone.

Hardway:
You know...

After those 2 simply words. Jacob unleashes a shot from the microphone. Taking the Samurai down. He brings the microphone back up to speak.

1... 2... 3... 4...

Takeshi started to stir. Hardway stopped his count and went to grab a chair from ringside. He rolls back in and delivered a loud shot from the steel chair. Takeshi wrenches in pain. As Hardway sets the chair up. Before he takes a seat, he rolls back out and grabs a Kendo Stick from underneath the ring. He rolls back in and takes a seat.

1... 2... 3... 4... 5... 6...

Takeshi starts to stir again. He stands up and does the MLB iconoc calling his shot pose. He steady himself, winding the Kendo Stick up like a bat. Takeshi is grogily standing up, and the crowd is scream not to turn around, but he can't hear them. He turns to barely ducking a home run calliber swing from Hardway. He unleashes left and rights. Causing Hardway to fall. Takeshi runs in for the Kinsasha, but he barely misses as Hardway lays back. He stands and catches Takeshi right hand. He kicks him in the guy and lifts him high up in the air. In a crusifix position. He turns with Takeshi in his arms above his head, towards the chair that is set up. He smirks at the camera as he throws Takeshi up and drives him back first onto the chair with The Hardway Down. (Sit Out Crusifix Powerbomb)

He stands back up, grabbing the mic, and he begins to exit the ring and head up the ramp.

1... 2... 3... 4... 5... 6... 7... 8... 9...

As Hardway was on the top of the stage, he looks back and sees Takeshi already on his knees staring at him. Hardway starts his way back down but sercurity pulls him back, dragging him to the back.

_________________

Accomplishment:
Crowe - Anarchy Championship 
Tyler Endicot - Rising Star Championship
Joe Dirte - NGW Tag Team Championship (The Kingdom)
Maximum Rider - NGW Tag Team Championship (The Kingdom) 
George King - NGW Championship - Final
                         NGW Tag Team Championship (The Kingdom)        
                         European Championship 
Tyson Cage - Fusion Tag Team Championship (The Bickering Duo)
Angelina Hawkins - Women's Intercontinental Championship
Main Event Star!





Posts

: 1195


Join date

: 2016-01-22


Age

: 19


Location

: Ohio



---
Permissions in this forum:
You
cannot
reply to topics in this forum