Fusion & Genesis PPV List!
-Battlescars
-Anarchy Rulz
-Retaliation
-Requiem
-Exodus
-CyberSlam
-Tag Team Cup
-Validation
-Dark Carnival
-Point Break
-Regicide
-Wild Card
-Absolution
-Emergence
-Home Coming
-Cause & Effect
-Final Resolution
-Purgatory
-Ascendance
It was post match of joy justice and we see mac Thompson walk up to her and ask
Mac Thompson
Joy you attacked Jenny Wheeler tonight before the match even began so why did you do that?
After he asked that joy stared right at Mac and said
Joy Justice
Because I deserve better then her I am at 4-2 in ferocity if you want to add that I'm 5-2 out of all the new vixens I am one of the strongest deadliest vixens and not even once have I had a title shot BUT if you were paying attention to my twitter I've been calling out fury so fury what do you say a bloody forest match otherwise know as a falls count anywhere match?
(open to fury)
Midcard Playboy





Posts

: 204


Join date

: 2016-11-18


Age

: 17



Before Mac could continue to interview Joy Justice, Jenny appears around the corner after getting checked over by the medical team, she was still wearing her shades that were cracked from Joys pre-match attack. Jenny might have been small but she sure was resilient, no doubt she wasn't happy about Joy Justice's attack. Fearlessly she strode up to the towering vixen and was soon standing face to face with Joy or more like face to chest.
Jenny:
Now just hold on a moment, you deserve better than me? Sure i'm not the biggest or most intimidating Vixen around. But let me straighten out a few facts for you Joy.

I have put on some impressive matches since I signed on to Ferocity, I surprised people by winning a triple threat match to earn a place in the Vixens mini rumble, i won a fatal four-way to earn the right to fight Fury for her title. Not only that but Fury and I respect her for saying this 'was the hardest match I had this season', Then I beat Morgan Black a former Undisputed Champ. So I think that I deserve some respect

Also you have shown that you are nothing more than a bully, you attacking me and scrapping the match was uncalled for, I only sent one tweet asking you to chill out. One tweet and you throw a temper tantrum. Joy I believe in treating others how you want to be treated yourself, I was walking into that match respecting that you have a lot more power than I can ever hope to have myself. I treat every Vixen with the respect they deserve.

Now I still respect your abilities, so here I am asking you to a match at iMPLPOSION, bloody forest match. No insults or name calling just give me a chance to earn your respect..
_________________
My CAW's:
Fury-2x CMV Vixens Champion 1x CMV Womens IC Champion
Mannoroth
Grid & Animal- The Blood Brothers- 1xTornado Tag Champions
Gavin 'Extreme' Wheeler- The Wanderers -1XTag Team Champion with THE BISH
Jenny Wheeler
Takeshi Matsumoto- New Orient Express -1xTag Team Champion with Mr Showtime
Mr. Black
Lady Maria Del La Cruz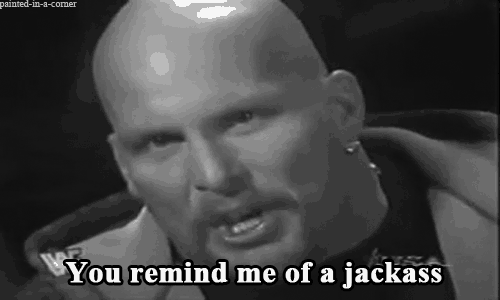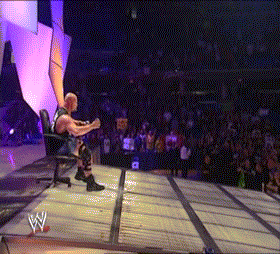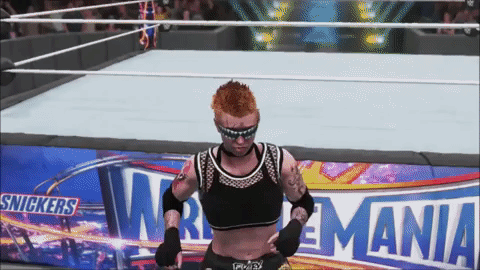 Midcard Playboy





Posts

: 446


Join date

: 2015-12-12


Age

: 24



Joy was just staring at Jenny like she was crazy.
joy justice
You want to earn my respect? You know what if you want my respect you better bring the A game because I am a woman of my word and you better get ready because a bloody forest match there's no DQ and anything goes I should know I have fought IN the true bloody forest almost became a gaint spiders dinner but I'm thr devils favorite destroyer so better watch your back because I'm ready and I'm feeling the amatarasu fire burn.
And with that said joy turns and gets ready to leave and before she does she turns back around and gives Jenny the bird then she leaves
Midcard Playboy





Posts

: 204


Join date

: 2016-11-18


Age

: 17



---
Permissions in this forum:
You
cannot
reply to topics in this forum