Fusion & Genesis PPV List!
-Battlescars
-Anarchy Rulz
-Retaliation
-Requiem
-Exodus
-CyberSlam
-Tag Team Cup
-Validation
-Dark Carnival
-Point Break
-Regicide
-Wild Card
-Absolution
-Emergence
-Home Coming
-Cause & Effect
-Final Resolution
-Purgatory
-Ascendance
One... Two... Three... Ding Ding Ding.

Ring Announcer:
Here is your winner and #1 Contender for the Women's Intercontinental Championship at iMPLOSION. The Russian Empress, Angelina Hawkins.

Hawkins is sitting in the corner smiling. She grabs the top ropes and pulls herself up. She takes a bow, and starts to head out of the ring when a familiar theme song hit the P.A. System. Causing her to back up to the center of the ring.

(Open to Fury)

_________________

Accomplishment:
Crowe - Anarchy Championship 
Tyler Endicot - Rising Star Championship
Joe Dirte - NGW Tag Team Championship (The Kingdom)
Maximum Rider - NGW Tag Team Championship (The Kingdom) 
George King - NGW Championship - Final
                         NGW Tag Team Championship (The Kingdom)        
                         European Championship 
Tyson Cage - Fusion Tag Team Championship (The Bickering Duo)
Angelina Hawkins - Women's Intercontinental Championship
Main Event Star!





Posts

: 1191


Join date

: 2016-01-22


Age

: 19


Location

: Ohio



As soon as the familiar theme song hits the arena the Ferocity crowd are on their feet cheering and chanting 'Senton City!! Senton City!!', the revving of the mongoose's engine is heard seconds before Fury in her street clothes with the IC Belt poking out from under her Harley Davidson jacket, drives the mongoose down the ramp. She as usual circles the ring with it before parking it in front of the ring. Fury takes a moment to steal a mic from one of the runners before jumping into the ring, the IC champ paces around the ring for a few seconds to allow the crowd time to quieten down.
With the crowd quiet for now, the Urban Warrior approaches the Russian Empress, sizing her challenger up. For a while its tense as the two stare each other down, suddenly Fury smirks and raises the mic up.

Fury:
Angelina Hawkins, the Russian Empress and number one contender to the Women's Intercontinental Championship. I don't believe we have been introduced. I'm the Urban Warrior, the baddest bitch in CMV, former two time Vixens Champion or Women's Undisputed Champ, the reigning...defending IC Champion. But like everyone else in the CMV universe you can call me Fury.
Now that we got that out of the way, I'll get down to business.

I would like to start off with how unnecessary it was for you to send me a message using little Sam Steel here, seeing as you haven't done anything to provoke me i'll let you off with a little warning this time. Its not a good idea to try and send me messages, look at Caldwell she thought she and her girls could retire me like they did to other vixens. Look at Amber Briggs she thought that i was not a threat seeing as I had a tough match against Jenny Wheeler, and what did that get her, she didn't last no were near as long against me than what she called a bum.

I was hoping it was you that would be my challenger at iMPLOSION, I've been wanting to face someone new. I told Laura that I wanted a hell of a fight on the Grandest Stage of them all, I said to her if i'm to lose the title at iMPLOSION it would have to be to someone who shown that they are up to the task and not a fluke.

But make no mistake Hawkins i'm not someone to be underestimated, and i won't make the mistake of doing the same of you.
Fury took the belt from around her waist and held it up right in front the Empress's face, the Urban Warrior turned her back on Hawkins and walks out of the ring, climbing onto the mongoose she held the mic up once more.

Fury:
And Empress you better keep on winning, at iMPLOSION your gunna have to be at your best if you even have a hope of talking the gold from me.
(Open to Hellish if he has anything to add, if not thats the end of the segment)
_________________
My CAW's:
Fury-2x CMV Vixens Champion 1x CMV Womens IC Champion
Mannoroth
Grid & Animal- The Blood Brothers- 1xTornado Tag Champions
Gavin 'Extreme' Wheeler- The Wanderers -1XTag Team Champion with THE BISH
Jenny Wheeler
Takeshi Matsumoto- New Orient Express -1xTag Team Champion with Mr Showtime
Mr. Black
Lady Maria Del La Cruz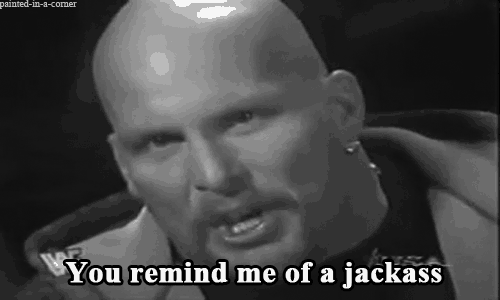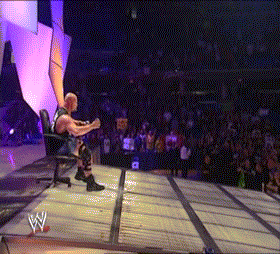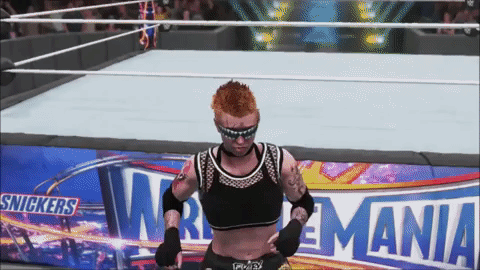 Midcard Playboy





Posts

: 444


Join date

: 2015-12-12


Age

: 24



---
Permissions in this forum:
You
cannot
reply to topics in this forum