Fusion & Genesis PPV List!
-Battlescars
-Anarchy Rulz
-Retaliation
-Requiem
-Exodus
-CyberSlam
-Tag Team Cup
-Validation
-Dark Carnival
-Point Break
-Regicide
-Wild Card
-Absolution
-Emergence
-Home Coming
-Cause & Effect
-Final Resolution
-Purgatory
-Ascendance
Page 1 of 2 • 1, 2

Who will walk out Hardcore Champion
Match Card
Sons Pick
We kick off the fallout of Blood Rush on the Ferocity brand with some tag team action. With the tag team division beginning to get going, and a Title in the works for the near future, every win counts as we head towards crowning the first ever CMV Womens Tag Team Champions, tonight we see the Japanese Duo, Blazing Dragons go toe to toe with the American based Starz and Stripez with both teams looking for a win to edge ever closer to the tag team belts.
Amy Winters secured a phenomenal win at Blood Rush on her Pay Per View debut alongside Jane Lucid and tonight she makes her debut on the Main Card for Ferocity in quite certainly the hardest matchup of her career so far, taking on a former CMV Womens Intercontinental Champion, the question here is, can Winters handle this level of competition as she's surely been thrown to the wolves rather early here...
In our final tag team bout of the evening, we see HALO in action for the first time as a duo this season go head to head with the baddest stable in CMV, No Morality. CJ Havret was able to keep her streak alive at Blood Rush, while unfortunatley for Leona she fell victim to Angelina Hawkins, but what better way to bounce back than beating No Morality and climb up the tag team rankings... While on the flip side, with No Morality facing a power struggle between Tia Powley and Sophia Caldwell, it's uncertain what the future may hold for the stable, and so tonight they'll be out looking to prove they are as strong as ever.
Speaking of No Morality, their leader is in action tonight after costing Tia Powley the chance of winning the CMV Womens Championship at Blood Rush claiming she would destroy their vision should she not drop the Title. However tonight, Caldwell will have to put Powley out of her mind and focus on her opponent, Raiden Brooks who has been doing very well for herself this passed month and is looking to continue the climb up the ladder by getting one over a former two time CMV Womens Intercontinental Champion.
The unexpected happened earlier on in the evening when former CMV Vixen Angelica Jones returned to the Vixens Division with one target and one target only, the current number one contender for the CMV Womens Undisputed Championship, Kitty Quinn-Belle, at first glance, this wouldn't come off as the smartest of ideas, as Quinn has been rather dominant this season, but when you look closer, if there's any time to pick up a big win over Quinn-Belle, it's right now after coming off of that loss to Cassie Maverick at Blood Rush.
Number One Contenders Match
We are wasting no time here tonight to find out who will be the next challenger for Fury's CMV Womens Intercontinental Belt at the grandest stage of them all, whether or not Fury remains unbeaten until then we cannot say, but whichever one of these Vixens walks out the winner here tonight will have to be at their best come iMPLOSION. It's hard to find too more appropriate contenders right now than Hawkins and Steel, Steel is the tied longest reigning Womens IC Champ and, with Fury as champ, see's a strong threat to that record that she'd look to stomp with those explosive hands, while on the flipside we have the Russian Empress Angelina Hawkins, who  has had her fair share of adversary in CMV, bouncing back from her Hardcore Championship loss to Rose Punish at Takeover she has been on a solid run ever since and will be looking to cap off the wrestling year with a win at iMPLOSION.
Womens Hardcore Championship Match
Rose Punish certainly isn't waiting to reclaim her CMV Womens Hardcore Championship from Lexin Damjen, opting to cash in her rematch clause in tonights Main Event. With iMPLOSION being the next stop in the PPV Calander there is no better time to be a Champion and so you can expect both of these seasoned CMV Veterans to put up a strong fight for belt in tonights Main Event, and a strong fight it will have to be, because there's no running, there's no hiding as this match is under Falls Count Anywhere rules.
House Show
Alice Blake Vs Rachel Grant
Jenny Wheeler Vs Bettey Meyers
Jane Lucid Vs Aura
Admin





Posts

: 6097


Join date

: 2015-03-09


Age

: 20


Location

: MizTV


Humor

: Making Sons uncomfortable



_________________
Luther Thunder: 1x European Champion
Rashad Rockwell:1x Tag Team Champion with Kidd Campbell
Eligah Stewart
: 1x Tag Champion with DJ Moore
Jimmaurie Williams
:  2x CMV International Champion. Debut Episode 109.
Parker: 1x European Champion
Anthony Brown: 1x Television Champion
Main Event Star!





Posts

: 2723


Join date

: 2015-08-18


Age

: 15


Location

: Near Earth


Humor

: South Park



_________________
1x CMV Television Champion - Top's Newsome
1x CMV Womens Undisputed Champion - Quinn-Belle
1x CMV Vixens Champion - Quinn-Belle
1x CMV Undisputed Champion - Chris Andrews
1x CMV International Champion - Chris Andrews
2x CMV Anarchy Champion - Chris Andrews
1x CMV Wold Tag Team Champion (Divine Affairs w/Paul Divine)
1x CMV Womans Intercontinental Champion - Dawn Bryan
1x CMV Tag Team Champion - Kid Campbell (Gladiators w/ Rashad Rockwell)
2x CMV Light Heavyweight Champion - El Jefe
1x CMV Tag Team Champion - Don Bishop (The Wanderers w/ Gavin Extreme)
1x CMV World Tag Team Champions - Police Squad
Main Event Star!





Posts

: 3703


Join date

: 2015-12-11


Location

: (NEAR)... Leeds, England


Humor

: yes :D



First of two streams will be live at 4-5pm will let you know as it comes closer.
Admin





Posts

: 6097


Join date

: 2015-03-09


Age

: 20


Location

: MizTV


Humor

: Making Sons uncomfortable



You mean thrown to the Woofs.
_________________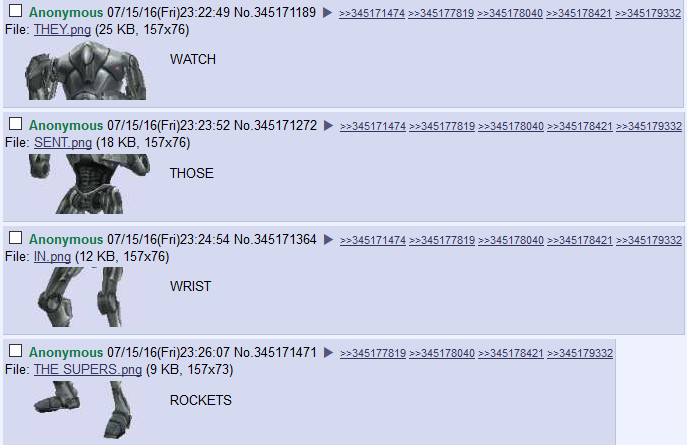 ACHIEVEMENTS B R U H
Josh Wolf:
Inaugural Rising Star Champion (Two Time Champion)
Main Event Star!





Posts

: 651


Join date

: 2017-01-28


Age

: 20



> Booking the guy that I banned
_________________
1x CMV Anarchy champion
1x CMV Tag Team champion
Bludgeon
1x Mr. Money in The Bank, 2x World Heavyweight Champion, 1x United States champion, Glammy award for Feud of the Year, Glammy Award for Heel of the Year
Xander Slate
Admin





Posts

: 4347


Join date

: 2015-03-08


Age

: 20


Location

: The Hood


Humor

: Knock knock!



Gotta put the new talent over cuh
Admin





Posts

: 6097


Join date

: 2015-03-09


Age

: 20


Location

: MizTV


Humor

: Making Sons uncomfortable



Why do you hate me and QUILLOW
_________________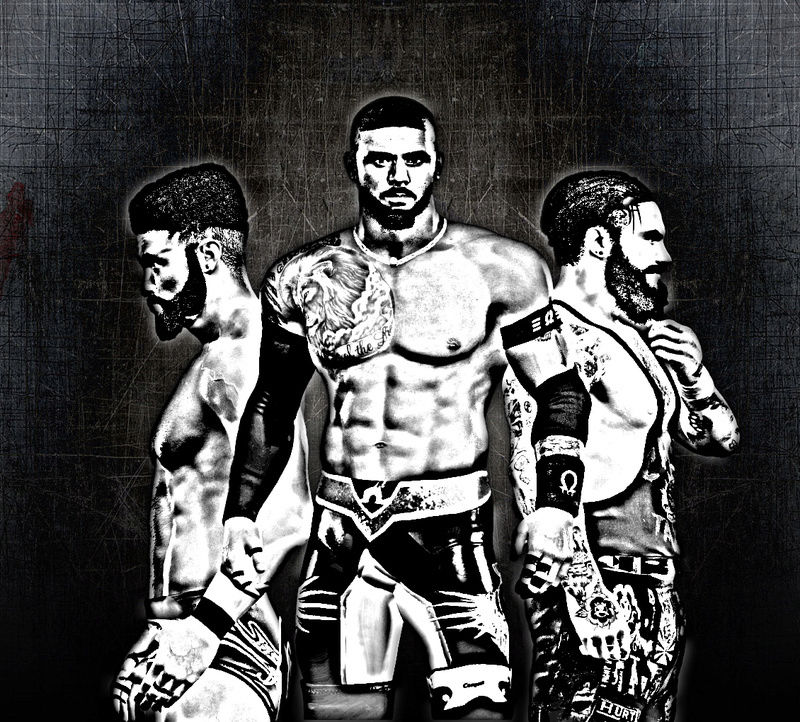 Main Event Star!





Posts

: 797


Join date

: 2015-07-19


Age

: 20


Location

: Hopewell, Virginia



Admin





Posts

: 6097


Join date

: 2015-03-09


Age

: 20


Location

: MizTV


Humor

: Making Sons uncomfortable



Page 1 of 2 • 1, 2

---
Permissions in this forum:
You
cannot
reply to topics in this forum