Fusion & Genesis PPV List!
-Battlescars
-Anarchy Rulz
-Retaliation
-Requiem
-Exodus
-CyberSlam
-Tag Team Cup
-Validation
-Dark Carnival
-Point Break
-Regicide
-Wild Card
-Absolution
-Emergence
-Home Coming
-Cause & Effect
-Final Resolution
-Purgatory
-Ascendance
Page 1 of 2 • 1, 2

Figured that I might as well fill y'all in now cause why not. So there's three weeks until Purgatory, and then after that it'll be a six week build to Ascendance. Following that, it'll be four weeks to Battle Scars, the night after on Fusion will be the first annual CMV draft. Post draft we are going to start have brand exclusive pay-per-views. Meaning Fusion gets it's own and Genesis gets it's own, like WWE does it nowadays. With four inter-brand events, aka the BIG four.

We did a poll on this some time ago, towards the start of this season asking if this route would be well-liked and it got a good reception. I see no downside and only good things to come of it.

Looking at Purgatory, it's a 14-15 bout match card, which mean probably four-five hours. With the exclusive brand pay-per-view plan, it'll obviously cut-down on the time and save my beautiful commentary voice, allow smaller feuds to flourish and get a spot at big events and of course, for those who enjoy watching an entire show, won't be forcing them to sit there for five-five and a half hours. I'm thinking each show will probably have no more than seven-eight matches on it, making it a like a Fusion or Genesis show, no more than three hours. That'll then leave the big four to feel more important obviously and will warrant them being longer.

For those wondering, here's the schedule for the next calender year in CMV (post Ascendance five.)
-Battle Scars (last double-branded event)
-King of the Ring (Fusion)
-Exodus (Genesis) SEASON FINALE
-CyberSlam (big four)
-Tag Team Cup (double-branded special)
-Validation (Fusion)
-Dark Carnival (Genesis)
-Point Break (Fusion)
-Regicide (big four)
-Wild Card (Genesis)
-Cause & Effect (Fusion)
-Emergence (Genesis)
-Home Coming (Fusion)
-Absolution (big four)
-Final Stand (Genesis)
-Purgatory (Fusion)
-Ascendance (big four)

Leave your comments or concerns down below, I wanna hear from you guys/gals!
_________________
1x CMV Anarchy champion
1x CMV Tag Team champion
Bludgeon
1x Mr. Money in The Bank, 2x World Heavyweight Champion, 1x United States champion, Glammy award for Feud of the Year, Glammy Award for Heel of the Year
Xander Slate
Admin





Posts

: 4347


Join date

: 2015-03-08


Age

: 20


Location

: The Hood


Humor

: Knock knock!



Sounds good, excited for the new line up.
_________________
IT'S TIME
Main Event Star!





Posts

: 2225


Join date

: 2015-08-29


Age

: 25


Location

: New York


Humor

: Slapstick



Fusion is definitely the A brand lmao
_________________
༼ つ ◕_◕ ༽つ C9 TAKE MY ENERGY ༼ つ ◕_◕ ༽つ
GT: Alveuss
(I may or may not add you back)
Jacob Ziegler
- 2x Anarchy Champion, 1x Mr Money in the Bank, 1x BFF of Shane Scott, 2017 Newcomer of the Year
Rubik
- 1x Light Heavyweight Champion
Main Event Star!





Posts

: 1142


Join date

: 2015-11-29


Age

: 21


Location

: Glasgow, Scotland


Humor

: Roman Reigns' theme but every DUNNUN is replaced with BANNON



_________________
Main Event Star!





Posts

: 2686


Join date

: 2015-05-13


Age

: 18


Location

: Ontario, Canada


Humor

: Dashing's jokes



_________________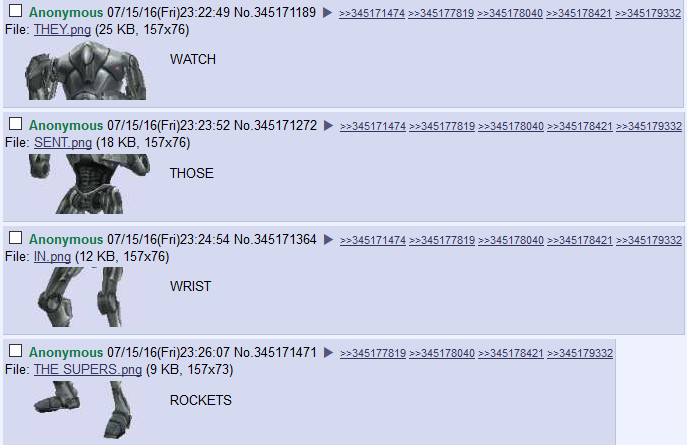 ACHIEVEMENTS B R U H
Josh Wolf:
Inaugural Rising Star Champion (Two Time Champion)
Main Event Star!





Posts

: 651


Join date

: 2017-01-28


Age

: 20



So which show holds the Tug a War
_________________

Accomplishment:
Crowe - Anarchy Championship 
Tyler Endicot - Rising Star Championship
Joe Dirte - NGW Tag Team Championship (The Kingdom)
Maximum Rider - NGW Tag Team Championship (The Kingdom) 
George King - NGW Championship - Final
                         NGW Tag Team Championship (The Kingdom)        
                         European Championship 
Tyson Cage - Fusion Tag Team Championship (The Bickering Duo)
Angelina Hawkins - Women's Intercontinental Championship
Main Event Star!





Posts

: 1191


Join date

: 2016-01-22


Age

: 19


Location

: Ohio



And will this mean that following this season. The Money in the Bank is a Fusion exclusive thing
_________________

Accomplishment:
Crowe - Anarchy Championship 
Tyler Endicot - Rising Star Championship
Joe Dirte - NGW Tag Team Championship (The Kingdom)
Maximum Rider - NGW Tag Team Championship (The Kingdom) 
George King - NGW Championship - Final
                         NGW Tag Team Championship (The Kingdom)        
                         European Championship 
Tyson Cage - Fusion Tag Team Championship (The Bickering Duo)
Angelina Hawkins - Women's Intercontinental Championship
Main Event Star!





Posts

: 1191


Join date

: 2016-01-22


Age

: 19


Location

: Ohio



no MITB is Ascendance now I believe
_________________
Accomplishments :

2018 Heel of the Year as Schmidty
2018 Newcomer of the Year as Schmidty
2018 Face of the Year as Bob Luger
2018 Promoer of the Year
1x European Champion as Schmidty
2x United States Champion as Schmidty
1x Undisputed Champion as Schmidty
1x Alpha World Champion as Bob Luger
1x Tag Team Champion as Murdoc
1x Tag Team Champion as Freddy Osborne
2x Light Heavyweight Champion as Billy Weaver
1x Light Heavyweight Champion as Bryce Hurt
1x Dashing's ride or die chick
Main Event Star!





Posts

: 3424


Join date

: 2015-09-19


Age

: 21



Main Event Star!





Posts

: 935


Join date

: 2016-06-10



Page 1 of 2 • 1, 2

---
Permissions in this forum:
You
cannot
reply to topics in this forum