Fusion & Genesis PPV List!
-Battlescars
-Anarchy Rulz
-Retaliation
-Requiem
-Exodus
-CyberSlam
-Tag Team Cup
-Validation
-Dark Carnival
-Point Break
-Regicide
-Wild Card
-Absolution
-Emergence
-Home Coming
-Cause & Effect
-Final Resolution
-Purgatory
-Ascendance
Page 1 of 15 • 1, 2, 3 ... 8 ... 15

Who will be a tougher challenger?
As always the predictions are here, the winner is able to book a match on all three shows, with the added bonus being that if the tiebreaker is correct, you get an additional match to book on a show of your choice, the tiebreaker for this show is: How many Titles will change hands?
In our opening Match of Day One, we see some Vixens Tag Team action. Coming out of recent weeks on the Ferocity Pre Show, the duo of Jacqueline Bennett and Lola Sukanov have made it their mission to make Jane Lucids life a living hell after she pulled out the upset win in her Ferocity debut. Enter Amy Winters, who was not going to stand for these two goliaths ganging up, taking us back to this past episode of Ferocity in which Amy Winters saved Lucid from an attempted chair shot post match attack and now tonight, Winters and Lucid must work together to take down these towering behemoths.
Speaking of ganging up on other Vixens, our next match originates from events that transpired at the top of the year in which Raiden Brooks and Christine Lashley looked to take out Dawn Bryan to climb the ladder, however after failing to earn themselves spots in Queen of the Ring they turned on eachother, and tonight, in a Last Vixen Standing match they will have to do everything possible to keep eachother down for the count of ten as both Vixens look to climb the rankings.
Earlier this month Angelina Hawkins was set to potentially pick up one of the biggest wins of her career when she was scheduled to go one on one with CJ Havret, however thanks to Bettey Meyers, that match never happened. In steps "1 Shot" Leona, the stablemate of CJ Havret and former Two Time Womens Intercontinental Champion. With the chance to get closer to that third Womens Intercontinental Championship reign she so craved earlier on in the season there was no doubt that Leona would step up and take this match, while on the flip side Hawkins is sure to be happy at the opportunity to take out a former Champion in her rise to another Title Shot.
At the top of this month, newcomer Joy Justice's unbeaten run came to an end when she was pinned in some Six Vixen Tag Team action at the hands of Ally Cage, and since then Joy has had it out for the Uncaged one, attacking her backstage, attacking her after her matches. With Joy Justice looking to put Ally Cage down tonight, and Ally looking for some revenge following these recent attacks. There's no backing down now, no hiding, no take backs, as tonights match takes place under Falls Count Anywhere rules.
It's safe to say there are a few things No Morality don't take very well, losing and people getting involved in their business, and that is exactly what Alexis Olsen and Maddy Zendran did to them, sending a message by attacking No Morality during a tag team match a few weeks ago, costing them the match. With Olsen and Zendran looking to continue to prove their dominance to the CMV Universe after taking out Kristen Page last month at Takeover, tonight they look to take out No Morality in some tag team action, but have they bitten off more than they can chew?
CMV Womens Hardcore Championship
In our first of three Championship Matches on Day one of Blood Rush, we see Rose Punish look to make her second defense of the Hardcore Championship when she takes on Lexin Damjen and Mariah in a Triple Threat Extreme Rules Match. Rose has had a rough month since her last defense and tonight could be her downfall, however the experience is in her favor, having been in CMV since the induction of the Vixens Division with almost zero time off, she knows what it's like to perform in big time matches, however Mariah is one of the strongest rising stars, and Damjen has been damn near untouchable since her return.
Bettey Meyers took almost a month off of Wrestling after qualifying for the Queen of the Ring, only to be knocked out first round by CJ Havret, which is something Bettey did not take lightly following up the event by attacking Havret on multiple occasions, even taking her out before matches. However, upsetting CJ has never been a smart thing to do as she has a tendancy to become unhinged which perhaps could be Betteys downfall tonight. However on the flip side, fighting with emotion can cause mistakes which could allow Bettey to pull out another upset here tonight.
CMV Womens Intercontinental Championship
As of now, Fury is sitting at 15-0 since making her Ferocity debut having gone through some tough tests against the likes of Cassie Maverick and Sophia Caldwell. However surprisingly her toughest matchup came against young Jenny Wheeler earlier on this month in what was a match of the year candidate. However Amber Briggs was not impressed, calling out Fury for struggling against a "bum" in Jenny Wheeler. Will we see the fall of Fury tonight or will Amber become yet another statistic in Fury's reign of terror.
In one months time, Quinn Belle will be in the Main Event of iMPLOSION against either Tia Powley or Megan Cooper, perhaps even both for the Undisputed Womens Championship, however tonight she has a tough match against a very game Cassie Maverick who earlier this month threw the Queen of the Ring claiming she didn't need it, she was "too good" to win Queen of the Ring, and would instead destroy everyone in her way to getting to the top, starting with one half of iMPLOSION's Main Event here tonight, with Cassie looking to get into the Main Event Title Picture, beating the person who could potentially be champion after iMPLOSION would certainly make her case strong, but Quinn is yet to be beaten in singles action since making her Ferocity debut and doesn't look to be slowing down.
CMV Womens Undisputed Championship
In tonights Main Event we see the second annual Queen of the Ring winner Tia Powley attempt to do what last years Queen of the Ring winner could not, capitalise on the opportunity and become Champion, however since becoming Champion Megan Cooper has shown her heart, coming back from being near enough down and out last month to retain, showing a true Champions mentality, however the absolute wars she's had with Steel over this past month could be her downfall tonight, having little time to recover from those heavy shots from Steel at Takeover, and earlier this month. However the big X Factor going into this match is whether or not she will vacate the belt and listen to Caldwell should she win.
Day Two
Day Two of Blood Rush is kicked off with some Elimination Tag Team Action as The New Orient Express takes on the duo of Jacob Hardway and Phillip Melick who have gone back and forth with each member of The New Orient Express respectively on their native shows. Melick and Mr. Showtime have growing hatred between them following Showtime and Melicks backstage altercation leading into a personal dispute, while on the flipside Takeshi and Hardways feud has been somewhat more tame, with Takeshi feeling disrespected at the hands of Hardway. All this tension would boil down into a brawl on UnMatched leading to this Tag Team Match tonight.
CMV Television Championship
In Vintage Ricky Spanish Style, following his loss to Anthony Brown last month at Takeover, he has been relentless in his chase to not only "Became Anthony's new Daddy" but become the new CMV Television Championship. He did everything he could to force Anthony Brown into this match, attacking him at every turn, costing him matches, anything Spanish could do, he did it, and tonight he and Brown go at it one more time for the CMV Television Championship but this time, it's Extreme Rules.
Tonight, we see quite the strange matchup, as the interviewer of "Scumbag" Teddy (Black Bear, but commonly misheard as Blackbeard) Soloway IV of the Isles of Skellige takes to action for what I can only imagine is his first and only CMV match, sporting a shirt and mask handed to him by Teddy Soloway himself he takes to the ring tonight against the arch nemesis of Teddy Soloway, Bryan Sanders. Looking to defend the honor of his friend who this past month was verbally destroyed by Bryan Sanders who made it his personal mission to make it known to the CMV Universe just how painfully average Teddy Soloway is. "Guy" just wouldn't stand for it and he lashed out at Sanders, leading us to here, will "Guy" with his few hours of wrestling training be able to overcome Bryan Sanders?
CMV Tag Team Championship
After being a duo on the UnMatched/Intensity roster for almost a year, The Wanderers finally won themselves the CMV Tag Team Championships last month at Takeover where they were able to put down The Cowboys From Hell and pick up their first Championship Belts in CMV. Tonight they look to make their first defense of the belts and with iMPLOSION looming and a chance to head into the grandest stage of them all as the CMV Tag Team Champions on the line, they go head to head with The Cowboys From Hell tonight in Tornado Tag Extreme Rules.
Brody Halleck has been an unstoppable wrecking ball since making his debut here on Intensity knocking his opponents down one by one as they step in his way, however tonight he faces perhaps his toughest challenge yet in the form of the former Global and Television Champion, a veteran of CMV, Zack Starr. This all started a few weeks ago when Brody and his manager were in the ring, claiming nobody in this company could go toe to toe and make it out in one piece against Brody, in stepped Zack Starr who claims that Brody is nothing special, he claims that all Brody has is the "Genetic lottery". I'm sure Brody will be happy to show Starr his talents tonight, but do not take Zack Starr lightly.
Hayden made his return to CMV under a mask, taking Sunshine out of action at Takeover before revealing his intentions of tying up loose ends and finalizing his goals, one of which was the intention of becoming a dominant Champion on both of CMV's Major shows, and having already done so on Fusion, he turned his attention to UnMatched. However he didn't get the answer he expected. He got Boso... A very peeved Boso at that, offended at the derogatory use of the word "clown" made it his mission to derail Haydens quest to become the best, even going so far as to pieing the Hall of Famer in the face after his return!
CMV European Championship
As voted by the CMV Universe tonights bout will be an Elimination Match, in which the winner will have to go through all three other competitors and remain the last man standing in order to walk out the CMV European Champion. A tad bit of Deja Vu for Marko Punish, who experienced a match similar to this last season at Contingency, surely having learned from the experience. The other three competitors have yet to compete in a match of it's kind where endurance and cardio also play a factor. We see the former Champion Parker, the current Number One Contender Trey Diamond, and of course the reigning, defending, CMV European Champion Solomon Glock, join Marko Punish in this Elimination Match for the CMV European Championship.
Finally, after months of jumping through hoop after hoop after hoop to get his much desired rematch with Cyborg and now he has it, having been 5 months since their last encounter, D'Angelo St. Daniels most certainly has some pent up aggression he's just looking to unleash here tonight against the man who has taken control of his career over the last few months. To the point where he's become obsessed with getting even and rightfully so. The Friends of Cole Savage have done everything possible to get underneath the skin of The Gate City God, including most recently stripping his spot in the Main Event of iMPLOSION where he would have had the chance to finally be back on top following his Royal Rumble win. We may see a new side of DSD tonight as he unleashes all of his built up rage on the man who's taken the last 5 months of his career.
CMV World Championship
One More Chance, was what Jaymes Landon Vain pleaded for at the top of the month, a chance to give the fans what they deserved, and after a rollercoaster ride of events featuring the then "Voice of Authority" Arthur Blackwell and the now General Manager of UnMatched, Eric Matthews. Jaymes Landon Vain got his shot after a close fought battle with Jon Richards JLV has the chance to right the wrong that was Takeover, where he was put down in the middle of the ring by the three time CMV World Champion Chris Adams, who has another iMPLOSION Main Event in his sights.
Speaking of an iMPLOSION Main Event. Chris Adams will only have the chance to fulfill his dream of becoming the first man to Main Event two iMPLOSION's if Quantum brings it home for UnMatched in the Co-Main Event tonight. Where we see Tops Newsome and Quantum go at it one on one to determine not only which brand goes on to Main Event iMPLOSION, but who will be the challenger. After D'Angelo St. Daniels was stripped of his spot in the Main Event due to a contract Cole Savage had him sign, Savage gave the spot to Tops Newsome a man who, in the past has had run ins with the Friends of Cole Savage on multiple occasions, now there's probably certain reasonings as to why Tops continues to receive aid from Savage, perhaps reasonings we will find out further down the line, but nonetheless, the UnMatched General Manager Eric Matthews was having none of this, reluctant to have his brand stripped of the Main Event, a match was put in place. Tops Newsome Vs Quantum (The Royal Rumble Runner Up) in which the winner will go on to Main Event iMPLOSION.
CMV Global Championship
Omega Lee followed the trend set by past Money in the Bank winners being unable to hold onto the belts past a month after winning them when he lost to Voice Vindy last month at Takeover, but the dream is not over for Omega Lee, as he has the chance to reclaim his belt in tonights Main Event, but it will certainly be no easy task. Not only does he have arguably this seasons top performer in Voice Vindy as Champion, but another dominant powerhouse made his claim for the belt when he put down Vindy earlier in the month to earn his spot in this match, making it a Triple Threat for the CMV Global Championship. On the one hand we have Omega Lee, looking to become a two time Champion and get the reign he feels he deserves, we have Rage, looking to fulfill his prophecy and win his first belt here in CMV, and last and most certainly not least we have Voice Vindy who is looking to retain his belt and prove to the world that he truly is the voice of CMV.
_________________
Matthew wrote: Hayden is so much better than Schmidty in every way.
Admin





Posts

: 6108


Join date

: 2015-03-09


Age

: 20


Location

: MizTV


Humor

: Making Sons uncomfortable



I doubt a tiebreaker will be needed with 21 matches, so as I said in the OP, just to reiterate, if someone gets the tiebreaker exactly right, they can book an extra match on a show of their choice.
_________________
Matthew wrote: Hayden is so much better than Schmidty in every way.
Admin





Posts

: 6108


Join date

: 2015-03-09


Age

: 20


Location

: MizTV


Humor

: Making Sons uncomfortable



_________________
Main Event Star!





Posts

: 2692


Join date

: 2015-05-13


Age

: 18


Location

: Ontario, Canada


Humor

: Dashing's jokes



Just stealing that Absolution theme, huh
_________________
1x CMV Anarchy champion
1x CMV Tag Team champion
Bludgeon
1x Mr. Money in The Bank, 2x World Heavyweight Champion, 1x United States champion, Glammy award for Feud of the Year, Glammy Award for Heel of the Year
Xander Slate
Admin





Posts

: 4356


Join date

: 2015-03-08


Age

: 20


Location

: The Hood


Humor

: Knock knock!



Day 1
Bennett & Sukanov
Brooks
1 shot
Cage
Olsen and Zendran
Dirty Girl Mariah
CJ
Fury
Cowbitch
Powley

Day 2
NOE
Brown
Guy
Wanderers (BANG BANG)
Starr
Hayden
Parker
DSD
JLV
Tops
Rage

TB- 4 title changes

_________________
My CAW's:
Fury-2x CMV Vixens Champion 1x CMV Womens IC Champion
Mannoroth
Grid & Animal- The Blood Brothers- 1xTornado Tag Champions
Gavin 'Extreme' Wheeler- The Wanderers -1XTag Team Champion with THE BISH
Jenny Wheeler
Takeshi Matsumoto- New Orient Express -1xTag Team Champion with Mr Showtime
Mr. Black
Lady Maria Del La Cruz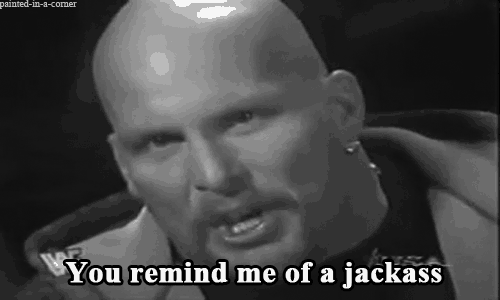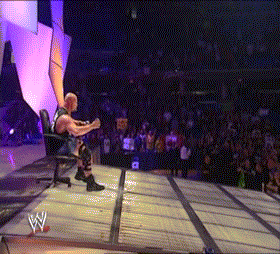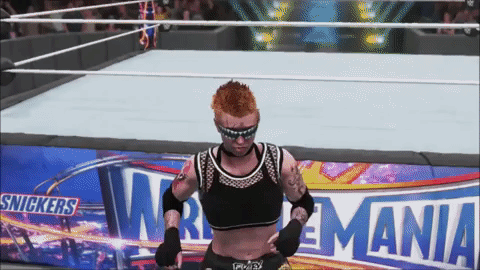 Midcard Playboy





Posts

: 446


Join date

: 2015-12-12


Age

: 24



That vote for guy really brought tear to my dying heart
_________________
Main Event Star!





Posts

: 2707


Join date

: 2015-03-09



Bennett & Sukanov
Brooks
Leona
Cage
No More
Rose
Meyers
Fury
Belle
Cooper
NoE
Brown
Sanders
Cowboys
Starr
Hayden
Parker
Cyborg
Adams
Quantom
Rage

3
_________________

Accomplishment:
Crowe - Anarchy Championship 
Tyler Endicot - Rising Star Championship
Joe Dirte - NGW Tag Team Championship (The Kingdom)
Maximum Rider - NGW Tag Team Championship (The Kingdom) 
George King - NGW Championship - Final
                         NGW Tag Team Championship (The Kingdom)        
                         European Championship 
Tyson Cage - Fusion Tag Team Championship (The Bickering Duo)
Angelina Hawkins - Women's Intercontinental Championship
Main Event Star!





Posts

: 1195


Join date

: 2016-01-22


Age

: 19


Location

: Ohio



mjs1216 wrote:That vote for guy really brought tear to my dying heart
i love u baby milk me
_________________
Main Event Star!





Posts

: 2692


Join date

: 2015-05-13


Age

: 18


Location

: Ontario, Canada


Humor

: Dashing's jokes



Bennett & Sukanov
Raiden Brooks
Leona
Cage
Olsen and Zendran
Damjen
CJ
Fury
Cassie
Tia

The New Orient Express
Brown
Sanders
Wanderers
Brody
Hayden
Parker
DSD
Adams
Quantum
Omega Lee

tiebreaker: 3
_________________
Main Event Star!





Posts

: 2692


Join date

: 2015-05-13


Age

: 18


Location

: Ontario, Canada


Humor

: Dashing's jokes



Page 1 of 15 • 1, 2, 3 ... 8 ... 15


Similar topics
---
Permissions in this forum:
You
cannot
reply to topics in this forum