Fusion & Genesis PPV List!
-Battlescars
-Anarchy Rulz
-Retaliation
-Deathwish
-Requiem
-Exodus
-Validation
-Sacrifice
-CyberSlam
-Dark Carnival
-Point Break
-Regicide
-Wild Card
-Absolution
-Emergence
-Home Coming
-Cause & Effect
-Final Stand
-Purgatory
Quick Links!
Dashing's Stuff!
Cop's Stuff!
CMV Network!
Social Media!
Site Threads!

The Sirens hit and out comes Smith & Jones of The Police Squad, The fans in Dallas Texas are already booing these two dirty cops…
John Smith gets the yellow tape out and wraps it all around the ring apron.
The 2 police thugs  get into the ring with mics in their hands..
Smith : You have the  right to remain silent.
Jones : Which means shut the hell up.
The fans boo louder, 1 fan on the front  row stands up and yells PIGS over and over…
Smith & Jones leap out of the ring and get into the face of the fan…
Smith : We need to see some kind of Id right now.
The fan looks confused…
Jones : SHOW US SOME ID or YOU'RE  NICKED.
The fan pulls out his wallet, but Smith grabs it from his hand…
Smith : Lets see what we have here, Library card… a student card, so your name is Jacob Sanchez
Smith rips the cards in half and throws them to the floor.
Smith : Wait a minute, is this drug money, $100, $200, $300, $400, $500…. A lot of money for a night out here, I best take this as evidence.
Smith puts the money into his pocket.
Fan : Hey what the hell man.
Smith : You best calm down, Jones give him his rights.
Jones : You do not have to say anything. But, it may harm your defence if you do not mention when questioned something which you later rely on in court. Anything you do say may be given in evidence.
Smith : He means, you best shut the hell up, or we'll drag your ass out back and beat the living snot out of you punk…. Jones, search him, he might be carrying.
Jones, jumps over the barricade and starts the search, as he is doing this, Smith places some drugs into the wallet.
Jones : He's clean.
Smith : Well look what I've found, some weed, arrest him.
Fan : WHAT THE …..
Jones knocks out the fan with a stiff right hand, and handcuffs him.
Smith throws the mans wallet onto the mans unconscious body and leaves him there. The Police Squad climb back into the ring.
Smith : That's what happens to low life scum who disrespect The Police Squad, we are the law enforcement of NGW and you are ALL  guilty.
Jones : Just like the tag team division, they are all guilty too, but at NGW Checkpoint... FlyorDie, Twisted Cheese and Hot Chocolate will serve hard times when PC Smith beats some respect into them.
Smith : And after I do, The Police Squad will face Birds of War for the NGW Tag Team Championships.
Jones : But you see Birds, it's criminal that you was straight out put into the title match, while the rest fight for their spot, So when we face off later that night, The Police Squad have 2 words for ya…..  YOU'RE NICKED.
_________________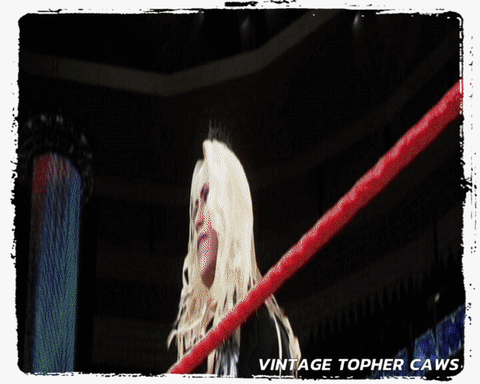 Main Event Star!





Posts

: 4811


Join date

: 2015-12-11


Age

: 99


Location

: (NEAR)... Leeds, England


Humor

: yes :D





Similar topics
---
Permissions in this forum:
You
cannot
reply to topics in this forum