Fusion & Genesis PPV List!
-Battlescars
-Anarchy Rulz
-Retaliation
-Requiem
-Exodus
-CyberSlam
-Tag Team Cup
-Validation
-Dark Carnival
-Point Break
-Regicide
-Wild Card
-Absolution
-Emergence
-Home Coming
-Cause & Effect
-Final Resolution
-Purgatory
-Ascendance
Page 1 of 6 • 1, 2, 3, 4, 5, 6

Blood Rush Card
(so far)
Subject to change
Day One
Chris Adams Vs JLV (CMV World Championship)
Voice Vindy Vs Rage Vs Omega Lee (CMV Global Championship)
Anthony Brown Vs Ricky Spanish (CMV Television Championship)
Solomon Glock Vs Parker Vs Trey Diamond (CMV European Championship)
The Wanderers Vs The Cowboys From Hell (CMV Tag Team Championship)
Quantum Vs Tops Newsome
Hayden "Showtime" Kiteley Vs Boso The Magnificent
Zack Starr Vs Brody Halleck
The New Orient Express Vs Phillip Melick & Jacob Hardway
Day Two
Megan Cooper Vs Tia Powley (CMV Womens Undisputed Championship)
Fury Vs Amber Briggs (CMV Womens Intercontinental Championship)
Rose Punish Vs Lexin Damjen Vs Mariah (CMV Womens Hardcore Championship)
"1 Shot" Leona Vs Angelina Hawkins
CJ Havret Vs Bettey Meyers
No Morality Vs Alexis Olsen & Maddy Zendran
Joy Justice Vs Ally Cage
Kitty Quinn-Belle Vs Cassie Maverick
Raiden Brooks Vs Christine Lashley


Match One
Brody Halleck coming off of his first lost last week from last week's six man tag but wasn't the man to take the pin so he still remains unpinned he looks to bury that lost with the unorthodox Joey Fatu who had a very unimpressive debut losing to fellow debut Buck Hollywood

Match Two
In our second match of the evening it will be a tag team match (oooooo exciting) between the current number one contenders for the CMV World Tag Team Championships in the form of the Cowboys From Hell looking to gain some last minute momentum before they look to become 2X Tag Team Champions at Blood Rush as they take on the team unfortunately named Lost and Found

Match Three
In the third match of the evening Buck Hollywood is looking to follow-up his win last week against Fatu by going toe to toe with Kevin Payne who as of today has won 11 out of his last 13 matches

Match Four
At the halfway point of the show its Mason Miller who's seem to be in some sort of funk as of late as he's been struggling to pick up any wins picking up another lost to Zynder of all people. Maybe with the Unholy Alliance incentivizing Miller to start getting wins and he looks to start that at the expense of Tops Newsome who thanks to Cole Savage has a chance in becoming number one contender for the Global Championship when he takes on Quantum at Blood Rush

Match Five
After his impressive performance in last week's six man tag match forcing Ricky Spanish to submission (some could say he's now Spanish's daddy now) Tonight he takes on Jacob Hardway in singles action. Both men are on a momentous roll and look to continue that roll into their respective matches at Blood Rush

Match Six
In the Co-Main Event in what could top last week's main event we'll see the man who has a date with Brody Halleck at Blood Rush and will need all the momentum he can get Zack Starr take on Troy Voodoo who's looking to avenge his lost to Omega Lee with a win over Zack Starr

Match Seven
Its main event time and we will see the first ever 2X Global Champion Voice Vindy take on Bryan Sanders in a rematch of some sort with Sanders looking to get his win back against Vindy from two months ago and show everyone he can hang with the top guys if Intensity
_________________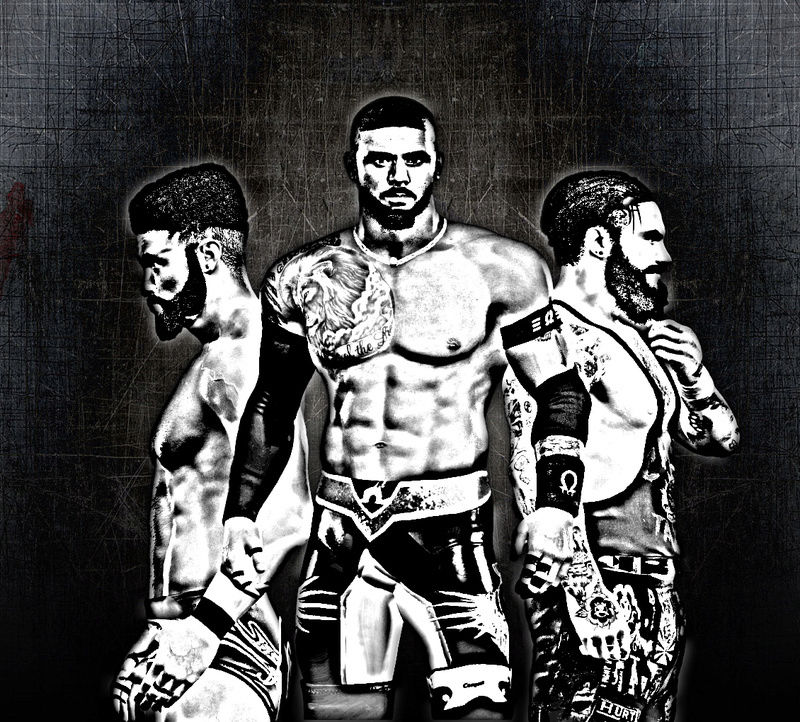 Main Event Star!





Posts

: 799


Join date

: 2015-07-19


Age

: 20


Location

: Hopewell, Virginia



_________________
Accomplishments :

2018 Heel of the Year as Schmidty
2018 Newcomer of the Year as Schmidty
2018 Face of the Year as Bob Luger
2018 Promoer of the Year
1x European Champion as Schmidty
2x United States Champion as Schmidty
1x Undisputed Champion as Schmidty
1x Alpha World Champion as Bob Luger
1x Tag Team Champion as Murdoc
1x Tag Team Champion as Freddy Osborne
2x Light Heavyweight Champion as Billy Weaver
1x Light Heavyweight Champion as Bryce Hurt
1x Dashing's ride or die chick
Main Event Star!





Posts

: 3440


Join date

: 2015-09-19


Age

: 21



stop booking voice vindy vs bryan sanders, sanders always loses
_________________
Main Event Star!





Posts

: 2693


Join date

: 2015-05-13


Age

: 18


Location

: Ontario, Canada


Humor

: Dashing's jokes



You fucking know he does. :3
_________________
IT'S TIME
Main Event Star!





Posts

: 2236


Join date

: 2015-08-29


Age

: 25


Location

: New York


Humor

: Slapstick



Not thankful for this MAIN EVENT
_________________
Matthew wrote: Hayden is so much better than Schmidty in every way.
Admin





Posts

: 6117


Join date

: 2015-03-09


Age

: 20


Location

: MizTV


Humor

: Making Sons uncomfortable



you mean the main event where voice beats sanders for like the 10th time?
_________________
Main Event Star!





Posts

: 2693


Join date

: 2015-05-13


Age

: 18


Location

: Ontario, Canada


Humor

: Dashing's jokes



Just noticed Starr and Buck even has the same pose ffs
_________________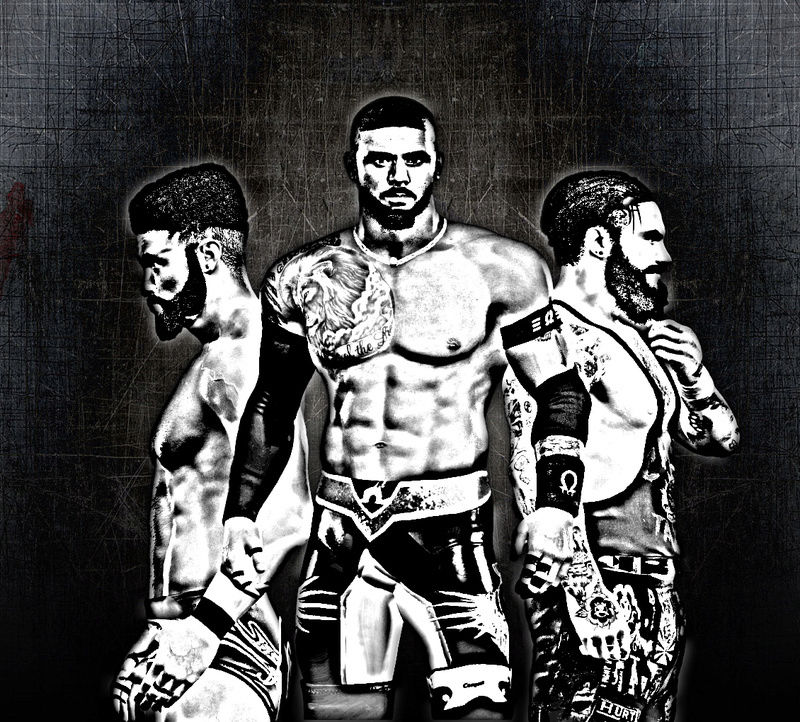 Main Event Star!





Posts

: 799


Join date

: 2015-07-19


Age

: 20


Location

: Hopewell, Virginia



Miz You didnt even get updated Buck

_________________
Pleb





Posts

: 48


Join date

: 2017-04-12



_________________
My Characters
Rage - Current CMV Global Champion
Cassie Maverick - 2x IC Champion, 2x Vixen's Champion
Mr. Showtime - Former Tag Team Champion
Bill Maverick
Susanna
Valderiss
Aya Ali
Hans Von Braun
Baron von Braun
Thunderbird
Main Event Star!





Posts

: 1174


Join date

: 2015-09-13



Page 1 of 6 • 1, 2, 3, 4, 5, 6

---
Permissions in this forum:
You
cannot
reply to topics in this forum