Fusion & Genesis PPV List!
-Battlescars
-Anarchy Rulz
-Retaliation
-Requiem
-Exodus
-CyberSlam
-Tag Team Cup
-Validation
-Dark Carnival
-Point Break
-Regicide
-Wild Card
-Absolution
-Emergence
-Home Coming
-Cause & Effect
-Final Resolution
-Purgatory
-Ascendance
Page 1 of 5 • 1, 2, 3, 4, 5

Will the winner of Queen of the Ring be able to topple Cooper?
Match Card
On tonights special we sit back and watch the second ever Queen of the Ring tournament unfold. Where eight Vixens go through a tournament, tonight, for the FIRST TIME ever, it will take place on one special, over one night of action. 8 Vixens, 7 matches. To determine who will become the second ever Queen of the Ring. With not only the chance to become the second ever CMV Womens Undisputed Champion at stake, but should the Queen of the Ring win her Championship Match at Blood Rush, she will walk into iMPLOSION to fight the Royal Rumble winner, Kitty Quinn-Belle, in the Main Event. Certainly a huge opportunity, one that will test the will of each and every Vixen in the tournament as they fight to become the second ever, Queen of the Ring.
Introducing the Lineup..
Arguably the sizable underdog in this stacked Queen of the Ring, having a poor start to her CMV career, she defied Authority and looked to go as far as leave the company. Week after week she was given challenge after challenge and she overcame it, including a surprising handicap victory which earned her this spot. Overcoming challenges has been her thing, could tonight be just another one of those challenges?
Arguably the odds on Favourite for this tournament, the most decorated Vixen in CMV history is looking to add another accolade to her resume. She's had experience in Queen of the Ring before and this year she'll be looking to win it, deciding to not cash in her Womens Intercontinental Championship rematch clause to get this shot, will it be in vain, or will Cassie once again get the chance to be at the top of the mountain, that is the question.
One of the two Vixens that make up HALO, for much of last season, CJ was overlooked and over shadow'd, however in her return after almost a year out of CMV she's been on quite the hot streak, and with very few CMV moments under her wing, she'll be looking to add the Queen of the Ring and then potentially the Undisputed Womens Championship to her trophy cabinet. Last season certainly wasn't easy for her, but tonight she has the opportunity to make a big impact.
The former CMV Womens Intercontinental Champion has gone through a lot in the 14 months since she lost her Championship, some very tough times as she's had to scratch and claw to keep her place, but now with the year underway and some serious fanfare craving "Body Suit Dawn" could the push of the fans and the momentum she's picked up this passed month be enough to drive her to victory and back into the Title Picture?
If you told me we'd be seeing Lexin Damjen again after that brutal attack at the hands of No Morality I wouldn't have believed you. But alas, the stars collided and with the help of some serious spinal surgery she is back in a CMV after 5 months, beating a long time rival of hers in Dirty Diana in very quick fashion to earn this spot. Question is, will there be some ring rust on Damjen, or will the chance to get back in the Main Event title picture, exactly one year after she won it last be enough to force her on.
Mariah is certainly proof that a long absence from CMV doesn't mean you're going to lose a step, since coming back she has lit the Vixens Division on fire and is running hot on momentum right now after a clean pinfall over Ally Cage this passed weekend at Takeover. The sky could we be the limit for the Queen of Extreme and tonight she has the chance to really prove to the CMV Universe that she is not one to be overlooked.
This time last year Sophia Gibson was the hottest prospect in the Vixens Division as she soared up the rankings and went on to win the CMV Womens Championship at iMPLOSION. Tonight she can earn the opportunity to relive that moment, but instead of walking into iMPLOSION the challenger, she can walk in the Champion, but first she needs to get past the 7 other Vixens inside the Queen of the Ring tonight.
Tia Powley
Possibly the dark horse of this tournament, Tia Powley who is now insisting to be called "Miss Vicious" following her recent interview has certainly looked good as of late, but with the ever growing friction from her No Morality leader, Sophia Caldwell it'll be interesting to see if she can even concentrate on this tournament. No Morality has certainly been the turn around in her career but should she win tonight, she'll have to make an interesting choice about her future come Blood Rush with the hounds of No Morality breathing down her neck to drop the belt should she win it. With her new title, and new ideology, Tia could be the one to watch.
Last edited by Miztacular on Mon Apr 10, 2017 7:35 pm; edited 2 times in total
Admin





Posts

: 6100


Join date

: 2015-03-09


Age

: 20


Location

: MizTV


Humor

: Making Sons uncomfortable



There's no predictions for this. I mean you can make predictions if you want but the winner won't get anything.
Admin





Posts

: 6100


Join date

: 2015-03-09


Age

: 20


Location

: MizTV


Humor

: Making Sons uncomfortable



Prediction:
No one wins, we all die.
_________________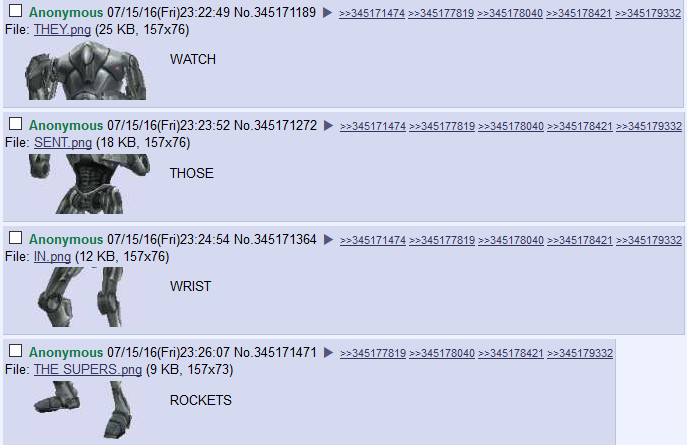 ACHIEVEMENTS B R U H
Josh Wolf:
Inaugural Rising Star Champion (Two Time Champion)
Main Event Star!





Posts

: 651


Join date

: 2017-01-28


Age

: 20



_________________
Main Event Star!





Posts

: 2688


Join date

: 2015-05-13


Age

: 18


Location

: Ontario, Canada


Humor

: Dashing's jokes



Admin





Posts

: 6100


Join date

: 2015-03-09


Age

: 20


Location

: MizTV


Humor

: Making Sons uncomfortable



Prediction:
Bettey lose first round
Main Event Star!





Posts

: 935


Join date

: 2016-06-10



_________________
IT'S TIME
Main Event Star!





Posts

: 2228


Join date

: 2015-08-29


Age

: 25


Location

: New York


Humor

: Slapstick



_________________
Luther Thunder: 1x European Champion
Rashad Rockwell:1x Tag Team Champion with Kidd Campbell
Eligah Stewart
: 1x Tag Champion with DJ Moore
Jimmaurie Williams
:  2x CMV International Champion. Debut Episode 109.
Parker: 1x European Champion
Anthony Brown: 1x Television Champion
Main Event Star!





Posts

: 2726


Join date

: 2015-08-18


Age

: 15


Location

: Near Earth


Humor

: South Park



Hawkins takes out a caw prior to going live and is inserted into the tournament and wins
_________________

Accomplishment:
Crowe - Anarchy Championship 
Tyler Endicot - Rising Star Championship
Joe Dirte - NGW Tag Team Championship (The Kingdom)
Maximum Rider - NGW Tag Team Championship (The Kingdom) 
George King - NGW Championship - Final
                         NGW Tag Team Championship (The Kingdom)        
                         European Championship 
Tyson Cage - Fusion Tag Team Championship (The Bickering Duo)
Angelina Hawkins - Women's Intercontinental Championship
Main Event Star!





Posts

: 1191


Join date

: 2016-01-22


Age

: 19


Location

: Ohio



Page 1 of 5 • 1, 2, 3, 4, 5

---
Permissions in this forum:
You
cannot
reply to topics in this forum