Fusion & Genesis PPV List!
-Battlescars
-Anarchy Rulz
-Retaliation
-Deathwish
-Requiem
-Exodus
-Validation
-Sacrifice
-CyberSlam
-Dark Carnival
-Point Break
-Regicide
-Wild Card
-Absolution
-Emergence
-Home Coming
-Cause & Effect
-Final Stand
-Purgatory
Quick Links!
Dashing's Stuff!
Cop's Stuff!
CMV Network!
Social Media!
Site Threads!

We are live for only the 3rd ever episode of NGW and over the weeks we have seen  vignettes of a new superstar, all we know is, he's coming soon.  In fact we now know SEXBOMB debuts  later tonight… The show starts with the very same vignettes that the  world all saw, the video of this newcomer and how dirty he was from the eye gouges to super kicking a referee….

The Fans all around the arena from the nose bleed sections all the way down to the front row all start booing….Then all of a sudden his sexy theme plays and the fans boo even louder…… He's here thee much anticipated debut of SEXBOMB… He makes his way to the ring and starts gyrating his hips… Then points towards the timekeeper, signalling for a mic.

SexBomb : Simon says….. SSsssshhhhh

The fans once again start booing…. Simon lowers the mic as the fans still  jeer.

SexBomb :  Shhhhhhhhhhhhhh

Once again, the fans boo….

SexBomb :  Simon says….

Fans still showing this disrespect towards the newcomer….

SexBomb : Simon says….. Boo if you're a fat, lazy, out of work, can't get a date, never had sex and never will…Dallas Loser

Fans : BOOOoooo…… ASSHOLE….ASSHOLE….ASSHOLE…ASSHOLE

SexBomb : That's what I thought, just look at yourselves, you're making me sick just looking at you.

Fans :  RUDE ROOSTER….RUDE ROOSTER… RUDE ROOSTER….RUDE ROOSTER…

SexBomb : Keep it up, I got allllllllllll night and speaking of tonight….I'll be making my in ring debut as I face Man-Wolf, you can relate to him, another fat, ugly, waste a space, but he did do something right, he covered up his ugliness with a mask….Something each and everyone of you losers should do, just look at yourselves…. Take this guy here on the front row, jesus you ever heard of a salad….what was that….Oh my bad it's a woman…. The facial hair confused me, hell i thought you was Joey Bacon to be honest….  I can't work like this…
Security kick these ugly fat losers out of the building, The front row is reserved for my ladies

SexBomb motions towards the entrance way… Beautiful women 1 after another come walking down the isle. As they're making there way down, Simon Says….

SexBomb : You see these here are REEEEAAAL  women…. Ladies take a front row seat and feast your pretty little eyes on the real SexBomb of N…G…W

Simon Says….. hit my music.

_________________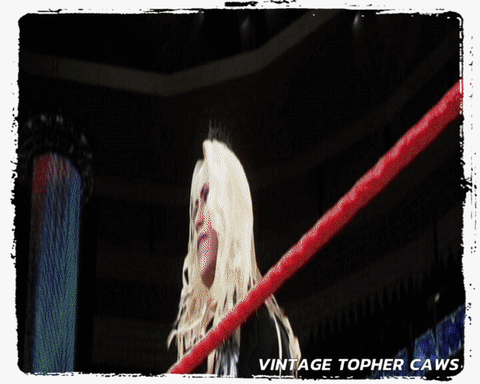 Main Event Star!





Posts

: 4811


Join date

: 2015-12-11


Age

: 99


Location

: (NEAR)... Leeds, England


Humor

: yes :D



_________________
Accomplishments :

2019 Heel of the Year as KLIQ (Bob Luger)
2019 Feud of the Year with Schmidty vs Johnny Sampson
2018 Heel of the Year as Schmidty
2018 Newcomer of the Year as Schmidty
2018 Face of the Year as Bob Luger
2018 Promoer of the Year
1x European Champion as Schmidty
2x United States Champion as Schmidty
1x Undisputed Champion as Schmidty
FIRST 2x Alpha World Champion as Bob Luger
1x Tag Team Champion as Murdoc
2x Tag Team Champion as Freddy Osborne
1x Rising Star Champion as RGP
FIRST 2x Light Heavyweight Champion as Billy Weaver
1x Light Heavyweight Champion as Bryce Hurt
Main Event Star!





Posts

: 3792


Join date

: 2015-09-19


Age

: 22


Location

: Hell


Humor

: Tunnel Snakes Rule




Sexy theme hits the P.A system and the most confident and most cockiest superstar in all of NGW struts his way down that isle, behind him his ladies, who make there way to the 1st row as Simon`SexBomb'  Hancock enters  the ring and does his gyrating. 1 of the ladies passes Simon a mic.

SexBomb : SHHHHHHHHHHHHHHHhhhhhhh

As always the fans are booing but Simon just smiles.

SexBomb : Simon Says….. Boo all you want, It wont change the fact that I have a masterpiece of a body and I get ALLLLLLLLLLLLL the ladies, just not the fat and ugly ones, and by the looks of things, Dallas Texas has a lot of those.

Fans : ASSHOLE..ASSHOLE..ASSHOLE..ASSHOLE

SexBomb : Hey don't get mad at me, it aint my fault you shove cakes, buns, and all kinds of crap down your throats, Just look at yourselves, when was the last time anyone of you did a push up…..And I don't mean pushing your hand up to your mouth to eat that big mac, fatty.

Fans : RUDE ROOSTER….RUDE ROOSTER…RUDE ROOSTER

SexBomb : Don't start that crap again, or I'll knock each and everyone of you out.

Fans : RUDE ROOSTER….RUDE ROOSTER…RUDE ROOSTER

Simon getting a bit frustrated, he jumps out of the ring and gets into someone's face…

SexBomb : Keep it up fat boy, at this rate you'll have an heart attack….. Well we are in Dallas Texas, home of NGW…. And we all know the saying… everything is bigger in Texas… Well just looking at all of you native Texans…. Aint no one bigger than you fat-asses.

The fans boo and yell as Simon smiles and slides back into the ring.

SexBomb :  As I was saying, Simon says…. Did you see last week, did you see my flawless victory. Hell I didn't blame the guy for leaving the ring when that bell rang, he was scared, he was shaking in his little boots, piss was dribbling down his furry legs, he saw what a real MAN looked like and he took off, so I had to bring the fight to him and I dominated  Man-Wolf, I didn't even break a sweat, in fact I think I hold the record for the quickest win in NGW. I made short work out that man bitch. So why bother with a triple threat match to determine the 1st ever NGW World Heavyweight Champion. When SexBomb is clearly The Champ already. That title is mine, you just don't know it yet, but you will. I get the ladies, I get the titles, it's plain and simple guys.  Why am I wasting my time with Case Hunt….i'll call him Mike Hunt, he looks like a Mike….. Mike Hunt, do you know who I am…. Well let me show you.


Hit My Music

_________________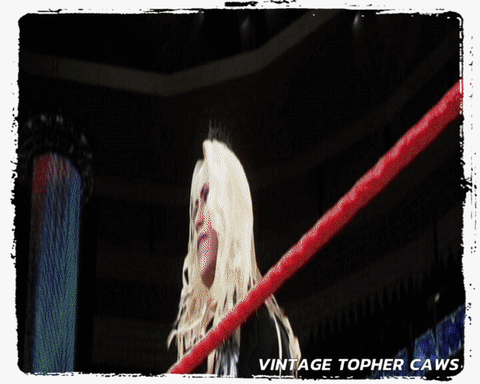 Main Event Star!





Posts

: 4811


Join date

: 2015-12-11


Age

: 99


Location

: (NEAR)... Leeds, England


Humor

: yes :D



It was supposed to be Angelo Woods vs Simon Hancock 1 on 1 but due to outside interference by Son of Shiek on Woods the match was called off.

Simon's music plays though and out comes The Sexiest of Sexbombs met with a chorus of boo's, followed by the usual Rude Rooster chants…. Simon cocky as ever just smiles and gets into the ring and shakes the hips, BOOM as the pyro explodes.

Sexbomb : Simon says, he wins that match by forfeit, referee raise my arm in victory…. Nah second thoughts, let me address that no good, out a shape, fatass known as The Witch Doctor, I didn't see you 1st last week when I was roaming the corridors for my Checkpoint opponent, I know it, you know, and all these dumb dallas losers know it too. Now they've officially booked the match for the PPV, which is ridiculous. Everyone knows I should be in the main event, I've outshined everybody here in NGW, you know what it is…..JEALOUSLY….. that's right everybody here is jealous of my body, my ladies, my sexy good looks, I got it all…. So what do they do……They stick it to me by forcing me in a match with some fat caveman, does he even speak.

Well why wait, you want a fight me, bring your fatass down that isle and let's do this…..CMON, why wait for Checkpoint….I'm here…..and I know your back there, so get out right now….. DON'T KEEP ME WAITING…….

Witch Doctor's theme plays and he comes…..Wait what…..what is this….. That's not The Witch Doctor, that's some skinny guy dressed as him. What gives.

Simon : HAHAHAHAHAHA that's right get down here, so I can show the entire universe what Simon is all about.

As The impersonator steps through the ropes, Simon kicks the middle rope, The Impersonator grabs his privates and rolls on the floor in pain…. Simon grabs the guy and sets him up for the "SexBomb" (Spinning Powerbomb) an covers him.

Sexbomb : 1….2….3………. Simon wins Just like at Checkpoint Miami, I will walk out the winner, now get this piece of garbage out of my ring and let me show the ladies my sexy moves, HIT MY MUSIC.

_________________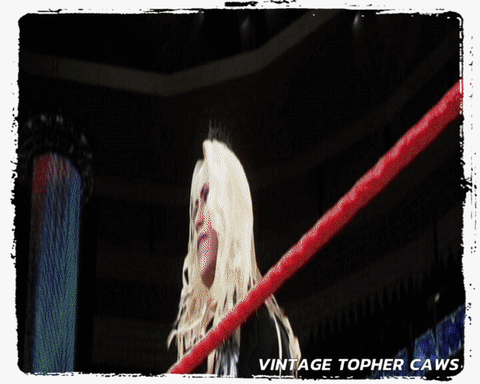 Main Event Star!





Posts

: 4811


Join date

: 2015-12-11


Age

: 99


Location

: (NEAR)... Leeds, England


Humor

: yes :D



had to rush it, been working and you had just started streaming, but it's better than nothing.
_________________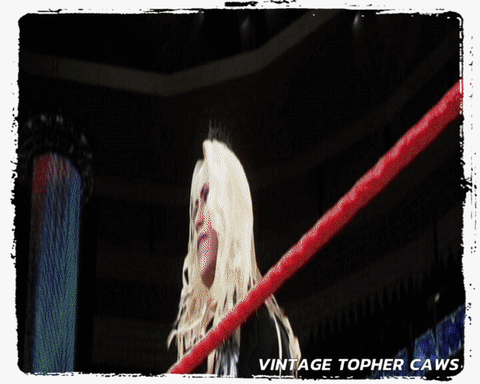 Main Event Star!





Posts

: 4811


Join date

: 2015-12-11


Age

: 99


Location

: (NEAR)... Leeds, England


Humor

: yes :D




---
Permissions in this forum:
You
cannot
reply to topics in this forum