Fusion & Genesis PPV List!
-Battlescars
-Anarchy Rulz
-Retaliation
-Requiem
-Exodus
-CyberSlam
-Tag Team Cup
-Validation
-Dark Carnival
-Point Break
-Regicide
-Wild Card
-Absolution
-Emergence
-Home Coming
-Cause & Effect
-Final Resolution
-Purgatory
-Ascendance
Strutting down the ring with his somewhat questionable win, Anthon Brown sets his sight on sitting his mind in the ring as the crowd starts a "You deserve it" chant.
Anthony Brown
We not gonna just act like things are just all peachy and sweet around here. Of course i deserve it, but one thing i don't deserve is this direct mistreatment of the top star on the Intensity brand. Not only was i put in an unfair, uncalled for, and down right stupid handicap match, but even after i was jumped by three rookies who just can't cut it, the so called "Main Event Champion" decides to attack me for absolutely nothing. If you think I'm gonna stand for this disrespect then you've got the wrong guy. So i don't care for Sullivan's dumbass booking decisions at the moment. What I really have is this urge, this temptation to go to the back, pull Omega off of his high horse, and kick is teeth back down that shithole he calls a mouth. But teh thing is, I can be professional. I can do the right thing when I need to. I'm gonna propose that omega comes down here right damn now and we're gonna see what happens when we fight 1v1. Now Lee bring that ass here!

_________________
Luther Thunder: 1x European Champion
Rashad Rockwell:1x Tag Team Champion with Kidd Campbell
Eligah Stewart
: 1x Tag Champion with DJ Moore
Jimmaurie Williams
:  2x CMV International Champion. Debut Episode 109.
Parker: 1x European Champion
Anthony Brown: 1x Television Champion
Main Event Star!





Posts

: 2722


Join date

: 2015-08-18


Age

: 15


Location

: Near Earth


Humor

: South Park



Seconds go by before the Global Champion's theme hits the PA system with the champ strolling out from the back with his prize possession and the rest F.O.C.S behind him.

-Omega Lee-
I'm so sick of hearing about what you have done in the past. In the past luck has been on your side, you've become exceptionally good at winning when it doesn't matter after taking a beating of a lifetime. You're Television Champion SURE, but what do you really have to for it? Anthony Brown you now are the number two on Intensity behind me congratulations. Just over eight months ago Savage and I promised we'd shake up the foundation of Intensity, we told you that I will take this brand by storm, and now I stand on top the mountain in CMV, I'm the greatest wrestler in the world, in only eight months of my return I won the Money in the Bank briefcase punching my ticket to fame, I single handily beat Eric Matthews and three other men to become the Television Champion..... OH! And you were there too.

Brown you don't even deserve to be in the same ring as me, if it was up to me you wouldn't even be Television Champion I would've put you down like the mutt you are. That's difference between you and me, when I became the Television Champion it moved up to number ONE and now here you are with my Television Championship walking around with the secondary belt because in your possession it went back to number TWO.
I walk, talk, and wear it in a way that no other man in that locker room is capable of, I am the five star athlete this company needed. That's why I am the Global Champion.
Nobody compares to me in all of CMV, all the Voice Vindy's, the Chris Adam's, the Brett Angel's, the Justin Sane's, the Aaron Waite's,  don't hold a candle to my abilities. Anthony Brown I dont even understand how you even have a chance when in reality your chances of beating me are slim to none so you bring what you got, bring everything that you have, but if I were you I'd make plans on how I'm going to tell the world that you couldn't measure up, how you couldn't get the job done, and how Omega Lee is the greatest wrestler in the world.
_________________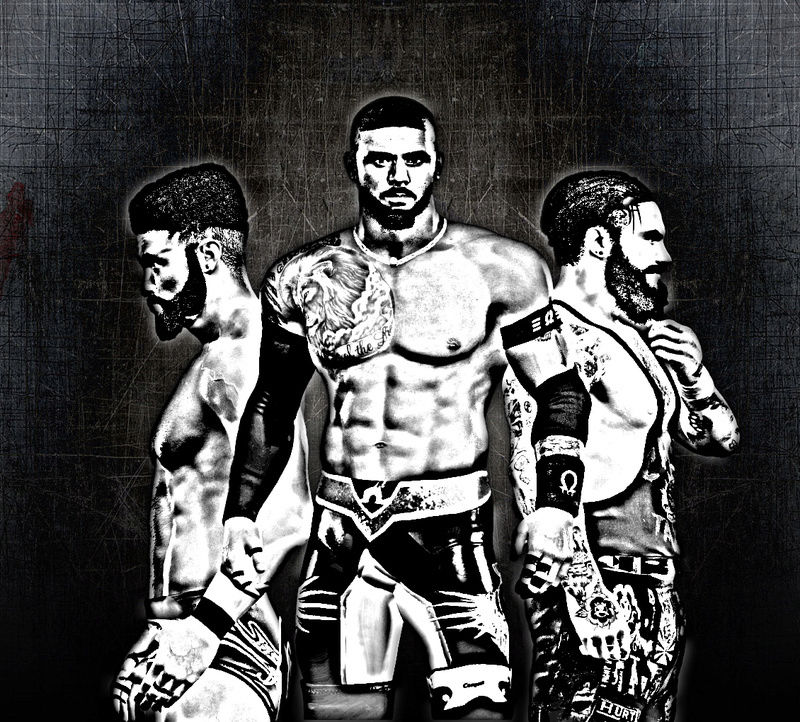 Main Event Star!





Posts

: 797


Join date

: 2015-07-19


Age

: 20


Location

: Hopewell, Virginia



---
Permissions in this forum:
You
cannot
reply to topics in this forum