Fusion & Genesis PPV List!
-Battlescars
-Anarchy Rulz
-Retaliation
-Requiem
-Exodus
-CyberSlam
-Tag Team Cup
-Validation
-Dark Carnival
-Point Break
-Regicide
-Wild Card
-Absolution
-Emergence
-Home Coming
-Cause & Effect
-Final Resolution
-Purgatory
-Ascendance
Top's Newsome has just defeated his long time nemesis Rage inside The Devil's favourite structure that is Hell in a Cell. After celebrating inside the ring, he makes his way backstage, where non other than Mac Thompson is waiting….

Mac : Top's… Top's…. TOP'S

Top's walks past Mac Thompson and sees Lisa Evans….

Lisa : Hi Top's care to get a few words?

Tops : Yea I  got a few words

Mac hangs his head in disappointment at failing to get that backstage interview and slowly walks away as he mutters to himself, looking back a few times like a lost puppy before leaving.

Lisa : Congratulations on your PPV victory, and after last month at UnChained where Rage picked up the win, tonight was your night as you finally laid to rest the man who has been a thorn in your side these past months. Your thoughts please.

Tops : There was no doubt in my mind I would be victorious, for you see, I have been to hell many times, but tonight you and the entire world saw me set foot for the very 1st time inside Hell in a Cell. But you see Rage made the fatal mistake of messing with the wrong snake, instead of focusing on the snake in the bag, he should have paid more attention to the snake inside that ring. There's a reason why I'm The Puppet Master, and that reason is plain and simple, no matter what you do, no matter how much you think you have the upper hand, the fact of the matter is this, I pull the strings and when it's all said and done, you will fall victim to the best damn Puppet Master the world has ever seen, and by a click of my fingers there will be No Strings Attached and as you lay there curled up in pain, coughing up blood, gasping for air as I walk away the victor.

Lisa : Well it was one brutal Hell in a Cell, but what's next for The Puppet Master?

Tops : What's next..?  I'll tell you what's next…. Next I TAKE-OVER as I officially announce myself into the 2019 Royal Rumble, 29 Puppets and 1 Puppet Master, My second Royal Rumble, and unlike last year where I drew #24 only to be eliminated by A Beast in Carnate,  This time The Puppet Master will be throwing each and every sumbitch over the top rope, 1 by 1 they will be eliminated, The Royal Rumble will be my stepping stone to be the number 1 guy around here… No more waiting in the shadows, no more walking in circles as other who are far less deserving hold what should be rightfully mine. So 29 is the magic number…..how poetic, as you can see on my right arm a tattoo and in the middle of this tattoo has the number 29…… 29 so called Puppets that I will teach a lesson to, for I am The Puppet Master and there will be NO STRINGS ATTACHED!!!!!

Then from out of nowhere …

Pandora : AAHHHHHHHHHHHHHHHHHHHH….. Lisa did you see what happened on day 1…DID YOU SEE IT!!!!....... I had to team up with a broken puppet, a broken puppet who cost me a match. I am the real Puppet around here, all these broken puppets make me sick, do you know what I do to broken puppets…..   I RIP THEIR HEADS OFF…. Silva I don't owe you a damn thing, we aren't friends, we aren't allies, I don't like you, never will, never have, No Morality can have their fun with you….Speaking of No Morality, there's another broken puppet I want to get my hands on….EMILY. You will be added to my personal collection of misguided puppets, Unfortunately for you my collection isn't like most collections, I don't keep them in mint condition, I don't keep them locked away in a safe place. No, No, No my collection are  abused and tortured all day and all night and when we face off 1 on 1, that's what it will be….. I WILL RIP YOUR FACE OFF. But for now you enjoy your little victory, because your day of reckoning is coming, Soon, real soon Emily, you shall come face to face with your worst nightmare, Just because you have some friends and you call yourselves No Morality, that means nothing to me as one by one you shall be NO MORE.

The camera fades as Tops and Pandora walk away

_________________
1x CMV Television Champion - Top's Newsome
1x CMV Womens Undisputed Champion - Quinn-Belle
1x CMV Vixens Champion - Quinn-Belle
1x CMV Undisputed Champion - Chris Andrews
1x CMV International Champion - Chris Andrews
2x CMV Anarchy Champion - Chris Andrews
1x CMV Wold Tag Team Champion (Divine Affairs w/Paul Divine)
1x CMV Womans Intercontinental Champion - Dawn Bryan
1x CMV Tag Team Champion - Kid Campbell (Gladiators w/ Rashad Rockwell)
2x CMV Light Heavyweight Champion - El Jefe
1x CMV Tag Team Champion - Don Bishop (The Wanderers w/ Gavin Extreme)
1x CMV World Tag Team Champions - Police Squad
Main Event Star!





Posts

: 3736


Join date

: 2015-12-12


Location

: (NEAR)... Leeds, England


Humor

: yes :D



_________________
Luther Thunder: 1x European Champion
Rashad Rockwell:1x Tag Team Champion with Kidd Campbell
Eligah Stewart
: 1x Tag Champion with DJ Moore
Jimmaurie Williams
:  2x CMV International Champion. Debut Episode 109.
Parker: 1x European Champion
Anthony Brown: 1x Television Champion
Main Event Star!





Posts

: 2736


Join date

: 2015-08-19


Age

: 15


Location

: Near Earth


Humor

: South Park



Maurie wrote:specifically Emily tho?
RIP
_________________
つ ◕_◕ ༽つ C9 TAKE MY ENERGY ༼ つ ◕_◕ ༽つ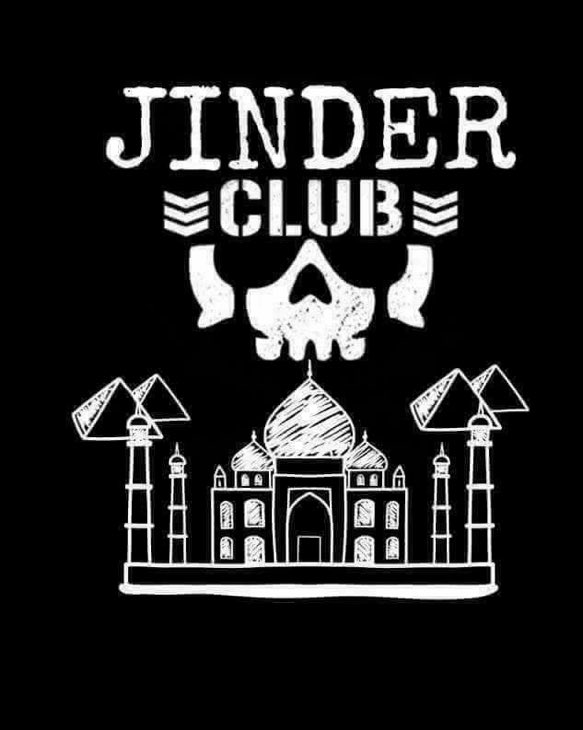 1x International Champ - Pierre Thompson(3 Months)
2018 Feud of the Year - Thompson v Slate
Midcard Playboy





Posts

: 215


Join date

: 2015-09-05


Age

: 26


Location

: Killa Cali



Maurie wrote:specifically Emily tho?
SPECIFICALLY :O
_________________
Matthew wrote: Hayden is so much better than Schmidty in every way.
Admin





Posts

: 6117


Join date

: 2015-03-10


Age

: 20


Location

: MizTV


Humor

: Making Sons uncomfortable



what are you all on about?
_________________
1x CMV Television Champion - Top's Newsome
1x CMV Womens Undisputed Champion - Quinn-Belle
1x CMV Vixens Champion - Quinn-Belle
1x CMV Undisputed Champion - Chris Andrews
1x CMV International Champion - Chris Andrews
2x CMV Anarchy Champion - Chris Andrews
1x CMV Wold Tag Team Champion (Divine Affairs w/Paul Divine)
1x CMV Womans Intercontinental Champion - Dawn Bryan
1x CMV Tag Team Champion - Kid Campbell (Gladiators w/ Rashad Rockwell)
2x CMV Light Heavyweight Champion - El Jefe
1x CMV Tag Team Champion - Don Bishop (The Wanderers w/ Gavin Extreme)
1x CMV World Tag Team Champions - Police Squad
Main Event Star!





Posts

: 3736


Join date

: 2015-12-12


Location

: (NEAR)... Leeds, England


Humor

: yes :D



_________________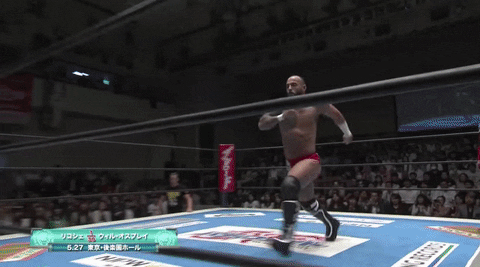 Main Event Star!





Posts

: 936


Join date

: 2016-06-10


Age

: 13




Similar topics
---
Permissions in this forum:
You
cannot
reply to topics in this forum