Fusion & Genesis PPV List!
-Battlescars
-Anarchy Rulz
-Retaliation
-Requiem
-Exodus
-CyberSlam
-Tag Team Cup
-Validation
-Dark Carnival
-Point Break
-Regicide
-Wild Card
-Absolution
-Emergence
-Home Coming
-Cause & Effect
-Final Resolution
-Purgatory
-Ascendance
Cole Savage's theme hits the speakers, and the infamous manager doesn't waste a precious second coming out[ to address this audience. He doesn't even bother coming down to the ring, he knows that even here on the stage he'll be the center of attention.

-Cole Savage-
So let's get the elephant out off the room first. Am I disappointed that Leo Cruz didn't win the Elimination Chamber? You bet I am, but I'm the kind of person that sees the forest for the trees. Sure you can write a nice uplifting tale about Leo Cruz getting the job done against five of this brand's finest...but in the Elimination Chamber sometimes it's more about being in the right place at the right time and what time you come out. When Leo Cruz wins that belt I want their to be no doubt that he was the better man that night.

Savage pauses as the crowd bursts into cheers, holding onto the hope that one sweet day, Leo Cruz will reach the mountaintop.

-Cole Savage-
Now there's a reason why I've personally distanced myself from my clients for the past couple of weeks: I'm worried that what we're going to do to DSD is so heinous, so unforgiving, and I don't want any of my friends to be guilty by association. Yes, DSD, I haven't forgotten about you, but rest assured that I was absolutely delighted when you couldn't get the job done inside of that Chamber, either. Trust me, your fighting words after Cyborg stomped all over you didn't fall on deaf ears. It's just that I didn't want to give you any excuse for what I knew would be an inevitable failure.

A malicious smirk creeps onto Savage's face.

-Cole Savage-
We're days removed from that match, DSD, and you have had plenty of time to look into the mirror and accept that you didn't lose because of anything I said or did, you lost because you're simply not the man you think you are. Perhaps you never were. Perhaps you were simply just lucky to sneak in a World Title reign here and there when Brett Angel had his back turned. Perhaps you were lucky that Kane never realized he was backing the wrong horse until it was too late. Perhaps. But those are all theories. The fact is that you have nobody but yourself to blame for UnChained.

But you'll be more than free to blame me for what comes next. See, I'm not done with you, DSD. WE'RE not done with you. Cyborg especially didn't take too kindly to what you said. But I asked him, begged him, PLEADED with him to be patient. I don't think you know or appreciate just how close he was to taking things into his own hands. But all I had to do was remind him about this contract right here.

Savage reaches underneath his jacket for something tucked in his pants.

-Cole Savage-
This contract that you thought was for the match with Cyborg at Thunder in Tokyo, but in fact was something very, VERY different. This contract says...well why ruin the surprise? See, ultimately the contract isn't why I'm out here DSD. On behalf of Cyborg, I want you to do the right thing before things get ugly. Thunder in Tokyo was...let's call it a warning shot..No, better yet, let's call it a rare act of mercy. You're still wrestling today because Cyborg has allowed it. So what I need you to do is come out here and thank him for that and to apologize for everything you've said.


[Open to Gent]
_________________
Main Event Star!





Posts

: 2710


Join date

: 2015-03-09



D'Angelo Saint Daniels' theme hits the PA system, as a frustrated DSD walks on stage standing face to face with Cole Savage

°×D•S•D×°
You know what Savage this whole year seemed to be the year of "being careful what you wish for" because when you brought Cyborg into Unmatched, I wanted the opportunity to be the man who brought down Cyborg proving that I was the best and after months of trash talking and playing mind games and dealing with other issues in our path, we finally got the chance to go to Tokyo, Japan. With the lights were at it brightest and all the marbles was on the line I lost the match.. I didn't get the ending that I was expecting. Cyborg was the better man that night and I'll be honest it could've gone either way I gave him every bit of me, I didn't half ass it, I didn't 90% it, I gave it every bit of my passion, my sweat, and my blood and he still managed to beat me...
After the match ended I saw the look on Cyborg's face and it showed that this issue between him and I is just beginning, then it dawned on me. I can't stand here worrying about what I've become, I'm not dead, I'm not retiring, and I'm definitely not leaving anytime soon. I might not of won the chamber but if you think losing a match bothers me it doesn't I learn because the measure of a man is how they come back from defeat and I've lost to men way less talented than Cyborg and came back to assert my dominance, like how I dominated your client Leo Cruz. And the truth is Cole, I'm not sorry for a word I said because I meant every single one of them. I'm not out here to play your games I'm only out here for one specific reason and that's for you to bring me Cyborg....

DSD steps closer to Savage

Bring him to me at No Remorse....
_________________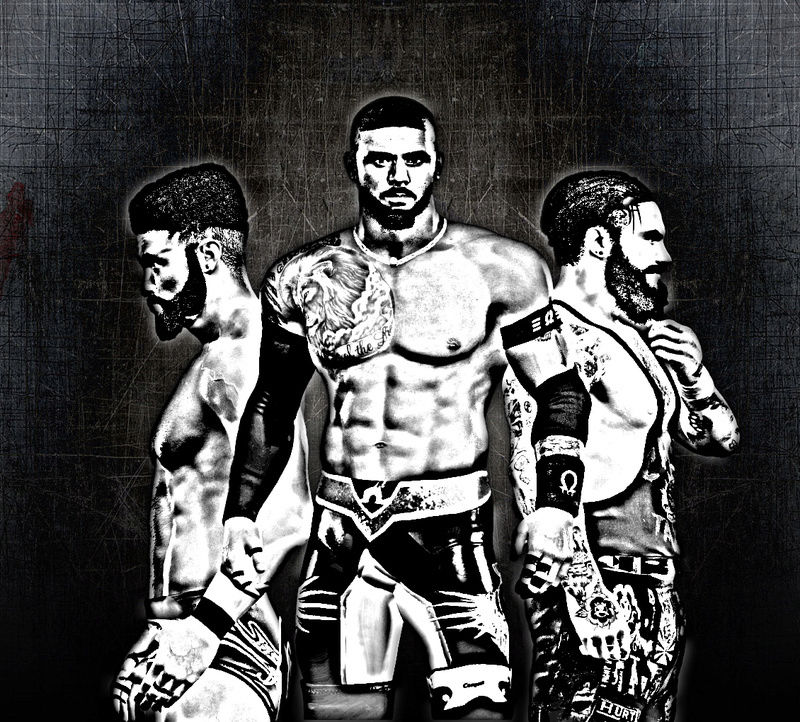 Main Event Star!





Posts

: 803


Join date

: 2015-07-19


Age

: 20


Location

: Hopewell, Virginia



Savage regards DSD for a good, long while no doubt taking notice of the sincerity and foreboding tone of DSD's statements. With the crowd buzzing, all anxiously waiting for Savage's response, the man himself takes a step back, pulls off his shades and smiles.

-Cole Savage-
It would appear that you've answered your own challenge. You said it in your own words, play back the tape if you don't believe me. It was something along the lines of: you gave Cyborg everything you had in the tank...sadly, for you at least, everything wasn't enough. You weren't good enough to beat him at Thunder in Tokyo, DSD. Now, what makes you think the outcome will change at No Remorse? What are you gonna do? Pray louder? Train harder? It's been clear that you've been on a downward spiral ever since that fateful night in Japan. I don't expect that you'll find your footing anytime soon. Hell, I'd argue the spiral began even earlier than that.

But that match against Cyborg was the first tangible proof that you couldn't ignore. Cold, hard facts that the DSD of old, a man with potential and a future could possibly be dead and gone. What you're asking for now is that Cyborg shovel the dirt to fill the grave that he threw you into months ago--a hole that you dug for yourself. You say you want Cyborg; I say you're just looking for a shortcut back to your glory days.

Savage takes a step forward so that the two men are once again standing face to face.

-Cole Savage-
I say you don't deserve it.

Savage looks to end things there, turning and heading toward the exit. Then he spins on his heels as an idea pops into his head.

-Cole Savage-
But being Cole Savage means that I have friends that I can call on when I need a favor done, and it's increasingly sounding to me that you're itching for somebody to finish what Cyborg started at Thunder in Tokyo. Say the word, DSD...give me the green light and I'll get someone to put you out of your misery once and for all.

_________________
Main Event Star!





Posts

: 2710


Join date

: 2015-03-09



Before answering DSD sighs heavily knowing he's going to have to play Savage's games in order to get Cyborg

°×D•S•D×°
You'll see.

With a seemingly uncharacteristic fury in his eyes, DSD abruptly walks away disappearingredients to the back without a sound.
_________________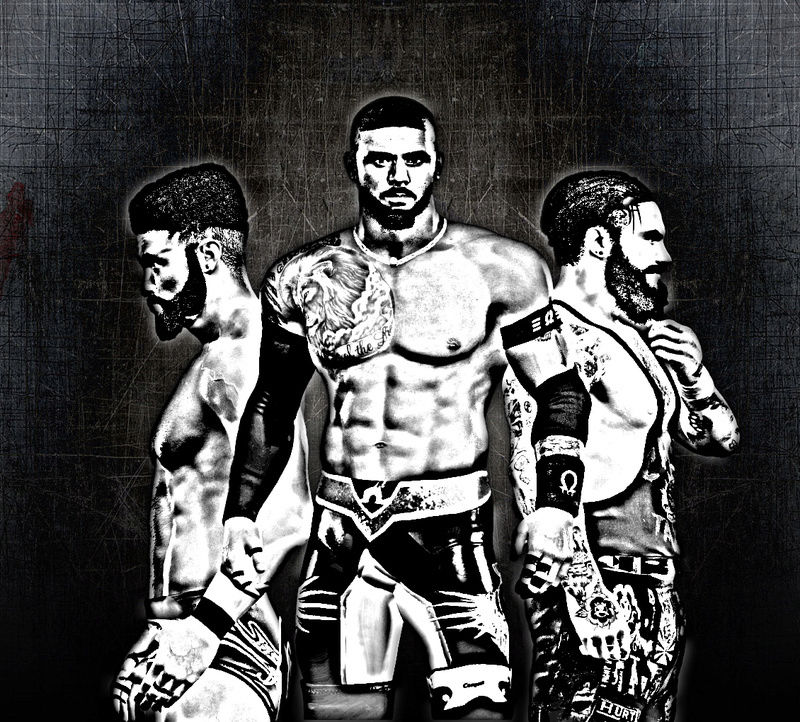 Main Event Star!





Posts

: 803


Join date

: 2015-07-19


Age

: 20


Location

: Hopewell, Virginia




Similar topics
---
Permissions in this forum:
You
cannot
reply to topics in this forum