Fusion & Genesis PPV List!
-Battlescars
-Anarchy Rulz
-Retaliation
-Requiem
-Exodus
-CyberSlam
-Tag Team Cup
-Validation
-Dark Carnival
-Point Break
-Regicide
-Wild Card
-Absolution
-Emergence
-Home Coming
-Cause & Effect
-Final Resolution
-Purgatory
-Ascendance
In a meeting after Intensity's main event, Marley Kassell is fuming, as everyone sits there and allows him to vent.

Bullshit. Absolute bullshit and everyone here knows it! I beat the living shit out of three men last week, and somehow that wasn't enough to get us the last spot in the chamber? How? Somebody tell me how! You can't! You know why? Because this never should have happened.

Working himself into a tizzy is MarKas as he furiously kicks over a garbage can.

I pinned my guy last week. But Ringo gets the last spot because he threw me over the top rope? What does that even mean? You can't win the goddamn chamber by throwing someone over the top rope! You win it by pinning! Pinning! And I pinned that dancing queen smack dab in the middle of that ring! It's not my fault Matthews and Hail couldn't be bothered showing up to that fight. I was there, I won that fight, and we should have that spot.

Miss Roxanne shakes her head and turns the page in the magazine she's reading, more than used to Kassell when he gets like that.

Somebody's going to pay for this. Somebody's going to bleed for this.

Kassell turns toward the door as though he were actually going to make good on his word, but Mr. Money in the Bank, Omega Lee, puts a hand on his shoulder to stop him.

Lee shakes his head at Kassell

《Omega Lee》
Relax, nobody is going to be bleeding least not tonight. Take a few deep breathing exercises and calm down and not lose focus on the goal. "Friends of Cole Savage" are in the best position possible right now, we have Cruz in the World Heavyweight Championship chamber and I'm in the Television Championship chamber, and have a guarantee Global Championship opportunity whenever I please to cash in this briefcase. We don't have time to play their petty games we have much more important things at hand.
We have everything to lose and everything to gain come Sunday and I want to take it all. Now Marley get your shit together and let's get  to work....
_________________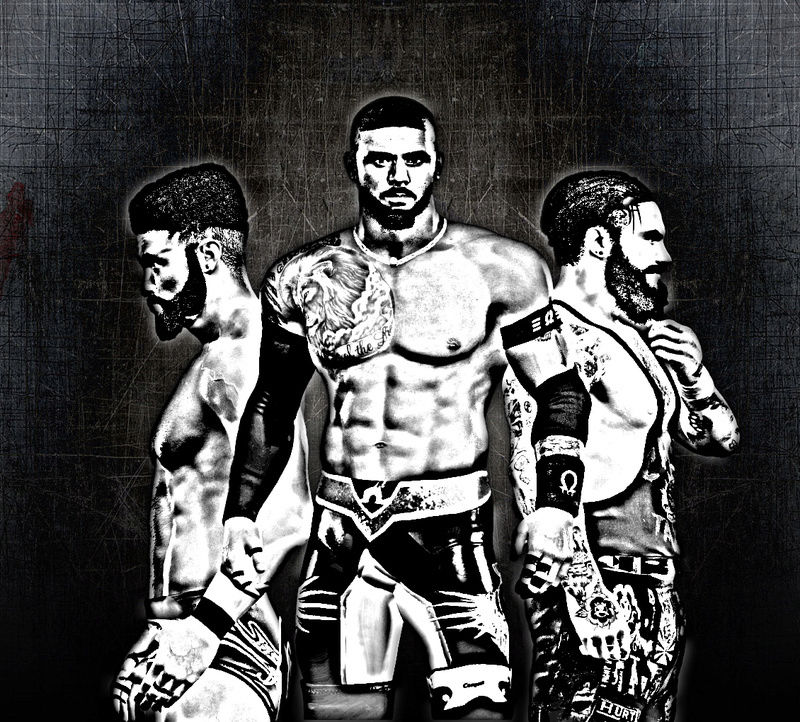 Main Event Star!





Posts

: 803


Join date

: 2015-07-19


Age

: 20


Location

: Hopewell, Virginia



---
Permissions in this forum:
You
cannot
reply to topics in this forum