Fusion & Genesis PPV List!
-Battlescars
-Anarchy Rulz
-Retaliation
-Requiem
-Exodus
-CyberSlam
-Tag Team Cup
-Validation
-Dark Carnival
-Point Break
-Regicide
-Wild Card
-Absolution
-Emergence
-Home Coming
-Cause & Effect
-Final Resolution
-Purgatory
-Ascendance
Is Matthews going to retain at UnChained?
CMV World Championship: Sunshine, DSD, Marko Punish, Parker, Jaymes Landon Vain, Leo Cruz
CMV Womens Championship: Kristen Page, Samantha Steel, Aerora, Jade Divine, Kitty Quinn-Belle, Alexia Stroud
CMV Womens Intercontinental Championship Match: Cassie Maverick Vs Murasaki Ryuu
CMV Television Championship: Eric Matthews, Omega Lee, Anthony Brown, Ringo Maxx, Mason Miller, Logan Hail
CMV Vixens Championship: Megan Cooper Vs Morgan Black
CMV European Championship: Solomon Glock Vs Kid Campbell
Rage Vs Tops Newsome
Teddy Soloway Vs Bryan Sanders
Zack Starr Vs Ricky Spanish
Kurse Vs Phillip Melick
Jon Richards Vs Ethan Kashima
Casey Wilson Vs Maddy Zendran
Tia Powley Vs Pandora
Ally Cage Vs ???
Sophia Caldwell Vs Fury
Mariah Vs Angelina Hawkins
We look to kick off this here go home show with two new debuts on the Intensity roster as they battle it out to make a name for themselves and get themselves noticed under Thomas Sullivans eye, but of course only one man can walk away the winner, William Jordan, or Nick Reeves?
Up next, Zack Zynda, a man who failed to make it inside the Elimination Chamber looks to rebound tonight against the currently unbeaten Leonardo Peacecraft, a man who's name alone intimidates his opponents, but can Zynda overcome Peacecraft tonight and move on following his failure to get into the chamber or will Peacecraft continue his run.
Number One Contenders Match
After effectively putting their names into the hat to regain their Tag Team Championships by attacking The New Orient Express last week, The Bringers now have to get past a team that has actually beaten The New Orient Express in the form of The Reed Brothers, who, with a win here will get the chance to beat them again at UnChained.
Tops knows what stands ahead of him at UnChained, the mountain of a man, still unbeaten in the form of Rage and tonight he has himself some time to prepare, taking on one half of Lost n Found, Tommy Tawfik at an attempt for last minute momentum, however he'll need to remain on the lookout for Rage throughout.
Kevin Payne has been on a tear, even beating Eric Matthews last week, surely he's on the radar of Voice Vindy by now, and if he's not, surely he will be if he's able to topple Aaron Waite tonight.
Voice Vindy has yet to find his challenger for UnChained and all signs point towards it being Kevin Payne, but to prepare himself he must win tonight, however he steps into the ring against the self proclaimed "12-0" Superstar Teddy Soloway who has a date with Bryan Sanders in just a few short days time.
In tonights Main Event we determine the order of the Elimination Chamber for the Television Championship where a win here in this battle royal will grant you the sixth and final spot in the chamber, the rest coming through order of Elimination, will Matthews bring himself a huge opportunity to retain his belt, but 5 other men stand in his way of that #6 spot.
Admin





Posts

: 6102


Join date

: 2015-03-09


Age

: 20


Location

: MizTV


Humor

: Making Sons uncomfortable



What did I do for you to bury Zynda so hard but push every single Sons caw to the moon
_________________
1x CMV Anarchy champion
1x CMV Tag Team champion
Bludgeon
1x Mr. Money in The Bank, 2x World Heavyweight Champion, 1x United States champion, Glammy award for Feud of the Year, Glammy Award for Heel of the Year
Xander Slate
Admin





Posts

: 4355


Join date

: 2015-03-08


Age

: 20


Location

: The Hood


Humor

: Knock knock!



Bet Zyndas record ain't even that bad.
Admin





Posts

: 6102


Join date

: 2015-03-09


Age

: 20


Location

: MizTV


Humor

: Making Sons uncomfortable



But when will you stream?
_________________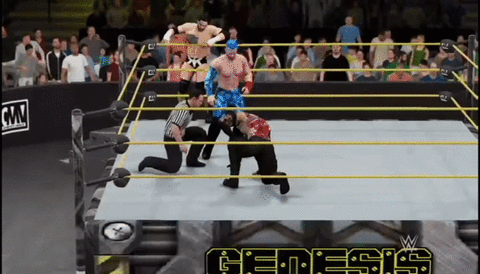 Main Event Star!





Posts

: 622


Join date

: 2015-04-06



Today, a few hours before dashing, probably around 3pm est, maybe 4pm est seeing as he's going live later.
Admin





Posts

: 6102


Join date

: 2015-03-09


Age

: 20


Location

: MizTV


Humor

: Making Sons uncomfortable



Admin





Posts

: 6102


Join date

: 2015-03-09


Age

: 20


Location

: MizTV


Humor

: Making Sons uncomfortable



Admin





Posts

: 6102


Join date

: 2015-03-09


Age

: 20


Location

: MizTV


Humor

: Making Sons uncomfortable



what a match tho involving Tops, match of all time.... i wont spoil it... but everyone in cmv should just retire, Tops is so the best
_________________
1x CMV Television Champion - Top's Newsome
1x CMV Womens Undisputed Champion - Quinn-Belle
1x CMV Vixens Champion - Quinn-Belle
1x CMV Undisputed Champion - Chris Andrews
1x CMV International Champion - Chris Andrews
2x CMV Anarchy Champion - Chris Andrews
1x CMV Wold Tag Team Champion (Divine Affairs w/Paul Divine)
1x CMV Womans Intercontinental Champion - Dawn Bryan
1x CMV Tag Team Champion - Kid Campbell (Gladiators w/ Rashad Rockwell)
2x CMV Light Heavyweight Champion - El Jefe
1x CMV Tag Team Champion - Don Bishop (The Wanderers w/ Gavin Extreme)
1x CMV World Tag Team Champions - Police Squad
Main Event Star!





Posts

: 3719


Join date

: 2015-12-11


Location

: (NEAR)... Leeds, England


Humor

: yes :D



---
Permissions in this forum:
You
cannot
reply to topics in this forum