Fusion & Genesis PPV List!
-Battlescars
-Anarchy Rulz
-Retaliation
-Deathwish
-Requiem
-Exodus
-Validation
-Sacrifice
-CyberSlam
-Dark Carnival
-Point Break
-Regicide
-Wild Card
-Absolution
-Emergence
-Home Coming
-Cause & Effect
-Final Resolution
-Purgatory
-Ascendance
Page 1 of 2 • 1, 2


Mac Thompson and Anthony Brown are in the middle of a sit down interview for the CMV Netwrok. Mac begins by greeting Anthony and congratulating him on his success.

Mac Thompson
So Anthony, how's it been here in CMV for you so far?

Brown licks his lips and laughs before answering.

Anthony
I'm not trying to say anthing that'll get me fired, but this place isn't all that I expected. Don't get me wrong, I like competing here. Plus I kinda need this money.

Mac
Well, what makes the place, "not all that?"

Anthony
Mac, look at a guy like me, then look at someone like Ringo Max. Who would you expect to win in a fight?

Mac
Umm, uh..

Anthony
Exactly, Ringo. And that's what i think CMV wants. They want the guy that looks stronger and more dangerous. On the other hand, a guy like me who is agile and looks like he couldn't hurt a fly isn't seen as a top contender.

Mac
But you're in the title picture.

Anthony
In a 6 man chamber that i had to qualify for after I was on a losing streak. I'm pretty sure Sullivan wanted to feed me to Zynda. You'd see me in this match and expect me to pass out as the door opens. One thing people forget about me is I am fearless! I have nothing to lose. Hell, if I'm eliminated I expect it to be after I'm drenched in my own blood after being beaten half to death.

Mac
So do you consider yourself an underdog?

Anthony
Not at all, actually the opposite. I'm the wild card. I'm just there to strike at the right moment.

Mac
Lastly, how confident are you in winning the chamber?

Anthony
Let me lean back for this one because this is a dumb one. I'm going to win because I'm going to walk in there as the best performer in the ring and walk out Television Champion. Plain and simple, Cut and paste. There isn't a doubt in my mind that I can't or won't win. I know there are gonna be peolple like Sullivan that'll be ready if they see me come close to fail. I know you're trying to torture me Thomas. All the top guys you put up against me and placing me in this dangerous chamber match. So i won't be surprised if I walked out on a stretcher and saw Sullivan with an ear to ear grin. But Mac, I've gotta run so I'll see you next time.



_________________
Luther Thunder: 1x European Champion
Rashad Rockwell:1x Tag Team Champion with Kidd Campbell
Elijah Stewart
: 1x Tag Champion with DJ Moore, 1x Alpha World Champion
Jimmaurie Williams
:  2x CMV International Champion. Debut Episode 109.
Parker: 1x European Champion
Anthony Brown: 1x Television Champion
Miles Kelly: 1x Longest Reigning Rising Star Champion
Main Event Star!





Posts

: 2917


Join date

: 2015-08-18


Age

: 15


Location

: Near Earth


Humor

: South Park



Omega Lee w/Marley Kassell walks into frame  after overhearing Anthony Brown's interview with Mac Thompson, stopping Brown slightly pushing him back into the room with Mac Thompson. Clapping sarcastically at the rookie.

-Omega Lee-
Well come on you should be cheering for yourself too. I couldn't help but over hear you speak about your woes on Intensity, how you have to earn your keep here in CMV, how you have nothing to lose, how you're the wild card and will "strike when the moments right", you feel undervalued, and mistreated, so does half the guys in the locker room. To me that's hilarious to hear. You're skipping and jumping for everyone to laugh at and for what? For their admiration? For Fun? Everyone wants to keep living this "Cinderella Story" but you don't get that here. You get a cold dark reality check once you sign your name on that contract, you need to know this is not fun! THIS IS NOT FUN FOR ME! You think you have it tough, going through the hardship of working under these suppressive conditions, I've been wrestling for awhile now and you think you suffered more than I suffered, it disgusts me. I've had to lie, I've cheated, and I have lost many of good friends but gained better friends to get to this point where I am now and I am only getting started....

Lee raises his MITB briefcase in Brown's face

This here is my "Golden Ticket" , I get a shot at the Global Championship anytime, anywhere and once I cash this baby in I'm bringing change to Intensity like Cole Savage said when he brought me in and it all starts at Unchained.... So you know what I want you to enjoy yourself, I want you to suck up every last little drop of the spotlight because based on your performance in that fatal four-way you're going to be skipping and jumping back down to curtain jerker after Unchained, enjoy it while it last.....

Omega Lee chuckles to himself walks out of the room while Marley Kassell lingers to stare down Anthony Brown then follows out after Lee
_________________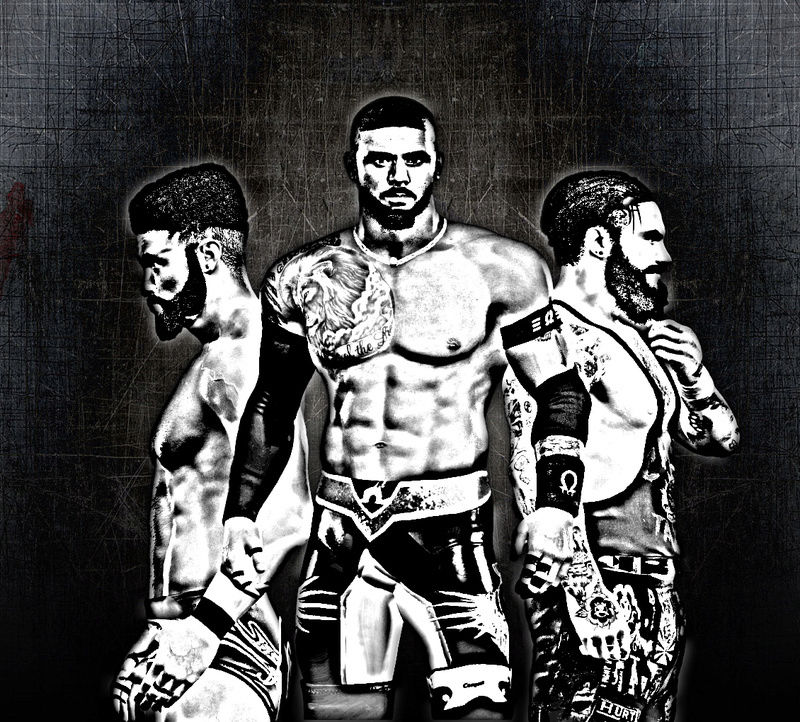 Main Event Star!





Posts

: 847


Join date

: 2015-07-19


Age

: 20


Location

: Hopewell, Virginia



Marley calls out as he steps through the door.

-MarKas-
You dumb, dancing, dirtbag.. Didn't even put up a fight before I put you down.

He slams the door shut.

Anthony Brown grimaces at them both, and he then turns around Omega Lee. As Lee looks down on him Anthony points at Lee's briefcase and started to respond.

Anthony
This? Is this where all our ego comes from? Lee I "skip around" and dance, because in this dark and soulesss world, you've gotta find an outlet. I have the joy and happiness I feel when I hear my music. Unlike you I have motivation. What do you have? A briefcase? Big deal, what will you do when you wait too long for that right moment and end up out of time? Just remember Lee, you were once like me, but then you changed. The company changed you. I mean look who's standing to your right. I'm doing this 100% on my own and you're just living off Cole Savages' lackies. Now if you wanna confront me again, it'll be after I win that Television title. Better hope your Plan B doesn't backfire.

Anthony bumps shoulders with Lee and walks off as Marty and Omega look on puzzled by the mixture of bizzareness and determination in Anthony Brown.

_________________
Luther Thunder: 1x European Champion
Rashad Rockwell:1x Tag Team Champion with Kidd Campbell
Elijah Stewart
: 1x Tag Champion with DJ Moore, 1x Alpha World Champion
Jimmaurie Williams
:  2x CMV International Champion. Debut Episode 109.
Parker: 1x European Champion
Anthony Brown: 1x Television Champion
Miles Kelly: 1x Longest Reigning Rising Star Champion
Main Event Star!





Posts

: 2917


Join date

: 2015-08-18


Age

: 15


Location

: Near Earth


Humor

: South Park



how did this happen through a door slammed shut
_________________
_________________
1x CMV Television Champion - Top's Newsome
1x CMV Womens Undisputed Champion - Quinn-Belle
1x CMV Vixens Champion - Quinn-Belle
1x CMV Undisputed Champion - Chris Andrews
2x CMV International Champion - Chris Andrews
2x CMV Anarchy Champion - Chris Andrews
1x CMV Wold Tag Team Champion (Divine Affairs w/Paul Divine)
1x CMV Womans Intercontinental Champion - Dawn Bryan
1x CMV Tag Team Champion - Kid Campbell (Gladiators w/ Rashad Rockwell)
2x CMV Light Heavyweight Champion - El Jefe
1x CMV Tag Team Champion - Don Bishop (The Wanderers w/ Gavin Extreme)
1x CMV World Tag Team Champions - Police Squad
Main Event Star!





Posts

: 3922


Join date

: 2015-12-11


Location

: (NEAR)... Leeds, England


Humor

: yes :D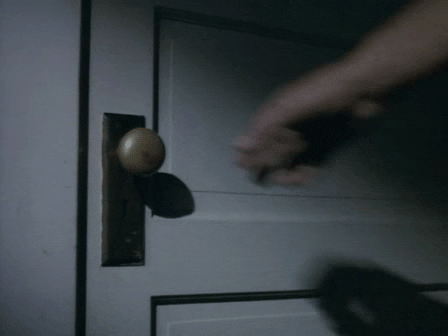 _________________
1x CMV Television Champion - Top's Newsome
1x CMV Womens Undisputed Champion - Quinn-Belle
1x CMV Vixens Champion - Quinn-Belle
1x CMV Undisputed Champion - Chris Andrews
2x CMV International Champion - Chris Andrews
2x CMV Anarchy Champion - Chris Andrews
1x CMV Wold Tag Team Champion (Divine Affairs w/Paul Divine)
1x CMV Womans Intercontinental Champion - Dawn Bryan
1x CMV Tag Team Champion - Kid Campbell (Gladiators w/ Rashad Rockwell)
2x CMV Light Heavyweight Champion - El Jefe
1x CMV Tag Team Champion - Don Bishop (The Wanderers w/ Gavin Extreme)
1x CMV World Tag Team Champions - Police Squad
Main Event Star!





Posts

: 3922


Join date

: 2015-12-11


Location

: (NEAR)... Leeds, England


Humor

: yes :D



but when you slam the door shut the doorknob breaks
_________________
Page 1 of 2 • 1, 2

---
Permissions in this forum:
You
cannot
reply to topics in this forum