Fusion & Genesis PPV List!
-Battlescars
-Anarchy Rulz
-Retaliation
-Requiem
-Exodus
-CyberSlam
-Tag Team Cup
-Validation
-Dark Carnival
-Point Break
-Regicide
-Wild Card
-Absolution
-Emergence
-Home Coming
-Cause & Effect
-Final Resolution
-Purgatory
-Ascendance
Page 2 of 2 •

1, 2
Before Ferocity starts off Lisa Evans is backstage going about her usual routine of looking for Vixens to interview, its a packed night will all three champions, the royal rumble and the queen of the ring winner competing here tonight.

She catches sight of the Intercontinental Champion heading to the boiler room, with her rottweiler pup Spike in tow. Lisa catches up with with Fury as she sets the IC title down.

Lisa: Brought your mascot with you tonight, where's you husband Rage?

Fury: Col. Trevor fucking Sanders (aka FEAR) needed him for something, but Rage will be here later, why? you wanna talk to him about his win? Doubt you'll get that interview.

Lisa: Well actually I wanted to get your thoughts about the fatal fourway that will decide who you'll be defending you belt against next week, and your match with Ashley Kelly.

Fury: Ashley Kelly I beat her before on the show after I won the IC title, still unlike Cassie I'm not gunna underestimate her. Anyone that's got a win over the Cowbitch is a threat. As for who wins that fourway other than Aura it will be a fight against someone new, they better be well prepared as I'm not a vixen to be messed with.

Lisa: Yeah its clear your on bit of a rampage with your 13-0 streak, beating the likes of Rose Punish, Cassie, Sophia Caldwell and Dirty Diana to name a few. Some would say your sending a message not only to the CMV universe but to Jade Dynamite.

Fury: You know what I'm fucking sick of people claiming every time I used the Curb stomp I'm using it to send a message to Jade Dynamite, fuck I've been using a curb stomp before I even watched a Dynamite match. I'm fed up of Dynamites name getting dropped, I get she was a big deal but guess what I do not give a fuck, never had and never will

As for my streak I'm going to keep adding more names to it for as long as possible, tonight I'll add Ashley Kelly to it for a second time, before that in the fatal fourway we'll find out just whose next after her.

_________________
My CAW's:
Fury-2x CMV Vixens Champion 1x CMV Womens IC Champion
Mannoroth
Grid & Animal- The Blood Brothers- 1xTornado Tag Champions
Gavin 'Extreme' Wheeler- The Wanderers -1XTag Team Champion with THE BISH
Jenny Wheeler
Takeshi Matsumoto- New Orient Express -1xTag Team Champion with Mr Showtime
Mr. Black
Lady Maria Del La Cruz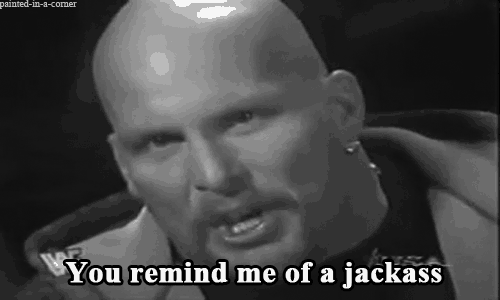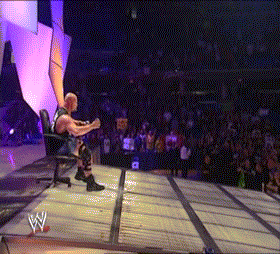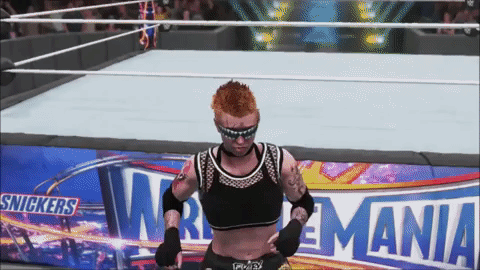 After the Dark matches on Ep.16 of Ferocity just before the opening match of the show, the theme of the current womens intercontinental champ hits the P.A. instead of riding down to the ring on her mongoose Fury storms on down to the ring, visibly limping and in pain from her defence last week but she doesn't let that stop her. The Urban Warrior snarling as she snatches a mic and a steel chair before rolling into the ring, forcing the chair open and setting it up in the middle of the ring and taking a seat

After a few seconds she raises the microphone, while holding out a finger with her free hand.

Fury: Firsty.... Briggs, you must be going fucking senile. No way I can beat you? let me give you a little history lesson, last time we faced in the ring back on fusion before the first Queen of the Ring. I beat you not one time but twice in the space of 2-3 weeks. Pretty dominantly too I'll add.

She then holds up a second finger

Fury: Secondly.... Champions Ass Kicking Tour? Didn't you just got your ass handed to you by the Cowbitch at Takeover, before that you got pinned in a tag match and you lost to Alexia Stroud some time ago too. Now there are plenty of other Champions and former champs you could have chosen...Megan Cooper, Kristen Page, Rose Punish, Samantha Steel. The list goes on and yet you had to pick me.

A third finger is added

Fury: Thirdly.... Fighting bums? Woaw you just shit on a load of vixens. So Dirty Diana, Rose Punish, Cowbitch all them are bums? Rich Briggs thats fucking rich guess that makes you a bum since you lost to cowbitch and I beat her.

Now Briggs I'll just get straight to the point my knees are fucking killing me and I got things to do. If you wanted a match all you had to do was ask me. There was no fucking need for you to start running your stupid mouth and start name calling. Me chicken?....i get it your getting to the end of your career you want to go out with a bang, But your Champions ass kicking tour ended with Cassie's cutter at Takeover.

I'm not Chicken so you want a match at Blood Rush you got it, and since Blood Rush is a Extreme Rules PPV only makes sense for this to be Extreme Rules too. You want to be number 16 I'll happily beat you into the streak, and when your retired and look back on your Career Briggs you'll remember this as your biggest mistake.

_________________
My CAW's:
Fury-2x CMV Vixens Champion 1x CMV Womens IC Champion
Mannoroth
Grid & Animal- The Blood Brothers- 1xTornado Tag Champions
Gavin 'Extreme' Wheeler- The Wanderers -1XTag Team Champion with THE BISH
Jenny Wheeler
Takeshi Matsumoto- New Orient Express -1xTag Team Champion with Mr Showtime
Mr. Black
Lady Maria Del La Cruz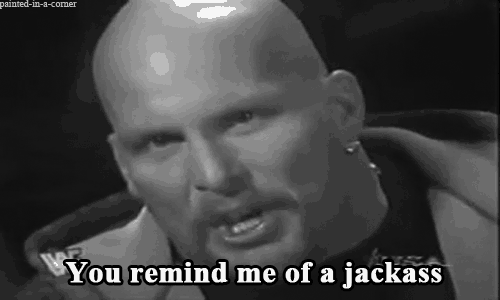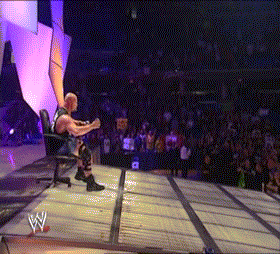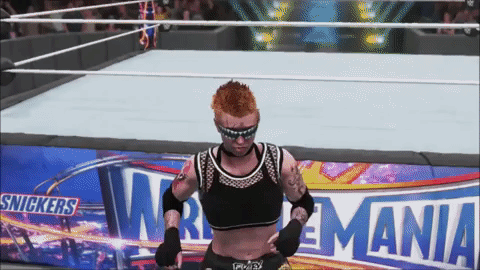 During the match before the Womens IC bout Lisa Evans is backstage with a CMV camera man, they made their way to the boiler room looking to get a chance to interview the current champ before her match with Amber Briggs. Evans knocks on the door before entering. She and camera man were greeted by the sight of Fury having a impromptu warm up spar with her husband Rage while her rottweiler pup spike watched on from his spot in the room. For a while Lisa Evans dare not interrupt as the duo blocked and traded strikes, tagging each other lightly as not to injure Fury before her fight.

Rage taking advantage of Fury's brief lapse in focus as she noticed they weren't alone, was quick to spin his wife and grab her in a full nelson. Fury growled at her man as he laughed at getting the best of her this time, he didn't apply any pressure on her, just enough to lock the hold in.

Fury: 'Bastard, i'll get you back later'

She huffed as Rage released the hold, her man smirking as he backed away to allow Lisa Evans to get her interview.

Evans: 'Fury your match against Amber Briggs is just moments away, and with iMPLOSION coming up in a month's time it's an important match, not only is your streak on the line but also your chance to have a match on the biggest stage, what's your thoughts?

Fury: I'm no fool to go and say this is an easy match, Briggs is a tough bitch I'll give her that but regardless of what happens in the ring tonight I will be at iMPLOSION!

Evans: You sure about that?

Fury: Remember at Ascendance last year? I was screwed out of my hard earned right to Co-main event Ascendance, I was told it was to be me vs Jade Divine for the Vixens title. Yet booking decided to screw me over, changed it from what could have been an epic match between the baddest bitch in CMV and America's sweetheart to her vs Quinn Belle. No offence to Kitty but wouldn't have been better to have possibly seen Divine finally beat me in singles action for the title? And to make things worst I was delegated to the pre-show, fucking insulting. I'm not going to let that happen for iMPLOSION.

Evans: But what if Briggs takes the title tonight?

Fury: I as said it doesn't matter what happens tonight. Right now I'm giving Laura Sampson notice, should Briggs get lucky tonight I'm cashing in my rematch clause for iMPLOSION, champion or not I'm getting a damn match on the main card not the fucking pre-show.

Evans: Sounds like you have been planning that for a while. Well since your Husband is here, can we gets Rage's thoughts on the triple threat match for the Global Championship? Without Bill Maverick, he freaks me out and I'll rather not deal with him.

Fury looks over her shoulder to Rage.

Fury: Up to Rage, but i'll say he's long overdue a shot at any title, and I'm sure as hell that the two of us will walk away with gold tonight.

A few seconds Rage waved Lisa over, Fury took this as a moment to grab a rootbeer from the cooler.

Rage: I don't know what Voice Vindy thought about showing up in my corner for my match with Omega Lee. But I do know this it pissed me off! Vindy and I are not friends and will never be, I don't respect the champion, but I do respect Omega Lee. We had a hell of a match that night, had Vindy not interfered we could have had match of the night. I promise Vindy this much... At Blood Rush your are not walking out as champion! As far as I'm concerned Omega Lee and I are allies in taking you down, so tomorrow Vindy your reign ends.

_________________
My CAW's:
Fury-2x CMV Vixens Champion 1x CMV Womens IC Champion
Mannoroth
Grid & Animal- The Blood Brothers- 1xTornado Tag Champions
Gavin 'Extreme' Wheeler- The Wanderers -1XTag Team Champion with THE BISH
Jenny Wheeler
Takeshi Matsumoto- New Orient Express -1xTag Team Champion with Mr Showtime
Mr. Black
Lady Maria Del La Cruz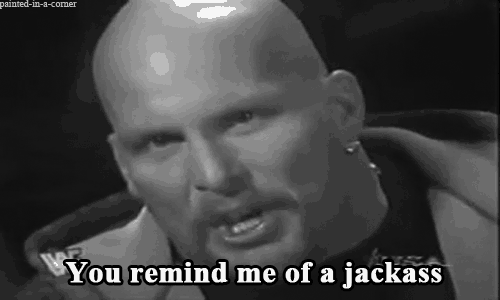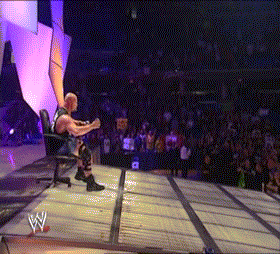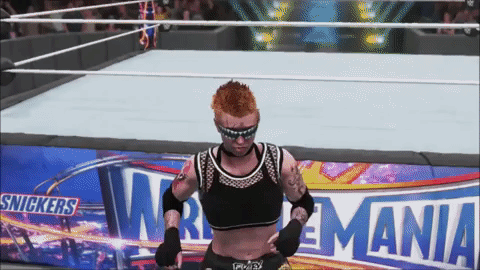 Page 2 of 2 •

1, 2
---
Permissions in this forum:
You
cannot
reply to topics in this forum