Fusion & Genesis PPV List!
-Battlescars
-Anarchy Rulz
-Retaliation
-Deathwish
-Requiem
-Exodus
-Validation
-Sacrifice
-CyberSlam
-Dark Carnival
-Point Break
-Regicide
-Wild Card
-Absolution
-Emergence
-Home Coming
-Cause & Effect
-Final Resolution
-Purgatory
-Ascendance
Page 1 of 2 • 1, 2

Do you think that Furious Frank deserves to be the CMV Alpha World champion?
Thursday night Genesis: Episode #63!
LIVE from the Erie Insurance Arena, in Erie, Pennsylvania!!!Tag Team Cup card thus far! (Subject to change.)-Tag Team Cup! Featuring: Desolation, Jimmaurie Williams & Jaquan Shay & The New Gods
-Megan Cooper (c) vs. Jade Divine for the CMV Vixens championship!
-Jay Davis vs. Oliver Smith inside of a Steel Cage!Validation card thus far! (Subject to change.)-Team Fusion (???, ???, ???, ???, ???, ???, ???) vs. Team Genesis (???, ???, ???, ???, ???, ???, ???)
----- ----- ------ ----- -----
Getting things underway here tonight on the CyberSlam fallout edition of Thursday night Genesis, we'll see two men who each had very successful conquests at said event in Andrew Briggs and the CMV International champion, Randy Borton, duke it out in what is sure to be a thrilling opener!
Despite the loss they took to the CMV World Tag Team champions, The Empire of Pain, at CyberSlam, RISE had the last laugh as once again they would brutally jump the pairing of Bison and Duo Maxwell after the match. Now, with The Barbarian possibly needing surgery for his mangled shoulder, the future is looking dim for he and The God of Death. Tonight, Sebastian Vachon and Murdoc are at it again, this time stacked up against the legendary duo of Angelico and Diablo, Heaven or Hell, for a spot in the second annual CMV Tag Team Cup!
New blood makes its way into CMV here tonight, as recent signee, Kiava, debuts against the flamboyant, Kobayashi, hoping to make a splash and get noticed early on.
In our second and final Tag Team Cup qualifier of the evening, the currently undefeated New Faces of Fear will battle the eccentric Greyhounds in what is sure to be a clash of styles!
The newly crowned CMV Light Heavyweight champion, Nikola Ivanovic, won't have but a moment to catch his breath after his impressive victory at CyberSlam, as tonight he's pitted against one-half of Extreme Conditions, Eric Thunder!
Ryan Kent made it perfectly clear after his loss of the CMV Light Heavyweight title this past Sunday, that he's not interested in a rematch for the belt. Feeling as though he's left his mark in that division, The Firestarter has set his sights on the CMV Alpha World championship, but he'll need to rack up a few more wins in order to get noticed for a shot, and so tonight begins his climb back to the top, as he collides with the young and brash, Jon Reed!
After kicking off the night by attempting to rescue colleague, Tim LaFave, from a brutal beat down at the hands of the new CMV Alpha World champion, Furious Frank, but arriving just a tad bit too late, The Work Ethic Titan, Bob Luger, must get his head on straight as he'll be welcoming Primetime, Pierre Thompson, to Thursday nights in what's destined to be a collision of pure power!
Following his decimation of former champion, Tim LaFave, at the top of the show, CMV Alpha World champion, Furious Frank, looks to follow up on that carnage by getting his title reign off to the right start with a solid victory. Standing in his way of that is The Big Russian, Dimitri Nurmogomedov, who at CyberSlam saw his undefeated streak come to an end at the hands of Cobalt Ketchup. But this is quite the way to bounce back, if he can take down the seemingly unstoppable self-proclaimed "Alpha Male", perhaps a crack at the belt awaits him in the future.

Live Event!

-Bill Maverick vs. Bryce Hurt
-Dan Stone vs. Kenji Murakami
-Zack Cage vs. Jeremy Blake
_________________
1x CMV Anarchy champion
1x CMV Tag Team champion
Bludgeon
1x Mr. Money in The Bank, 2x World Heavyweight Champion, 1x United States champion, 1x CMV World Tag Team champion, Glammy award for Feud of the Year, Glammy Award for Heel of the Year
Xander Slate
NURMOGOMEDOV going to show frank the good mix!
_________________
Matthew wrote: Hayden is so much better than Schmidty in every way.
Admin





Posts

: 6328


Join date

: 2015-03-09


Age

: 20


Location

: MizTV


Humor

: Making Sons uncomfortable



he's gonna show his big Russian peacock
_________________
Main Event Star!





Posts

: 2745


Join date

: 2015-05-13


Age

: 18


Location

: Ontario, Canada


Humor

: Dashing's jokes



_________________
Accomplishment:
Crowe - Anarchy Championship 
Tyler Endicot - Rising Star Championship
Joe Dirte - NGW Tag Team Championship (The Kingdom)
Maximum Rider - NGW Tag Team Championship (The Kingdom) 
George King - NGW Championship - Final
                         NGW Tag Team Championship (The Kingdom)        
                         European Championship 
Tyson Cage - Fusion Tag Team Championship (The Bickering Duo)
Angelina Hawkins - Women's Intercontinental Championship
Main Event Star!





Posts

: 1252


Join date

: 2016-01-22


Age

: 19


Location

: Ohio



Last edited by RiftedEnergy on Thu Nov 17, 2016 3:30 am; edited 1 time in total
Main Event Star!





Posts

: 709


Join date

: 2015-03-27



i won't be able to watch i'll be on a beta club trip
_________________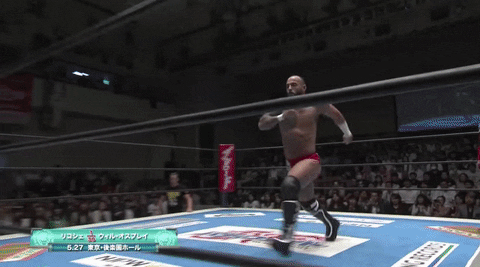 Main Event Star!





Posts

: 952


Join date

: 2016-06-10


Age

: 14



_________________
Accomplishment:
Crowe - Anarchy Championship 
Tyler Endicot - Rising Star Championship
Joe Dirte - NGW Tag Team Championship (The Kingdom)
Maximum Rider - NGW Tag Team Championship (The Kingdom) 
George King - NGW Championship - Final
                         NGW Tag Team Championship (The Kingdom)        
                         European Championship 
Tyson Cage - Fusion Tag Team Championship (The Bickering Duo)
Angelina Hawkins - Women's Intercontinental Championship
Main Event Star!





Posts

: 1252


Join date

: 2016-01-22


Age

: 19


Location

: Ohio



Page 1 of 2 • 1, 2

---
Permissions in this forum:
You
cannot
reply to topics in this forum